The Best Personal Loans in Arizona for 2023
Find out which local lenders in Arizona offer the best personal loans to borrowers based on interest rates, borrowing amounts, fees, and repayment periods.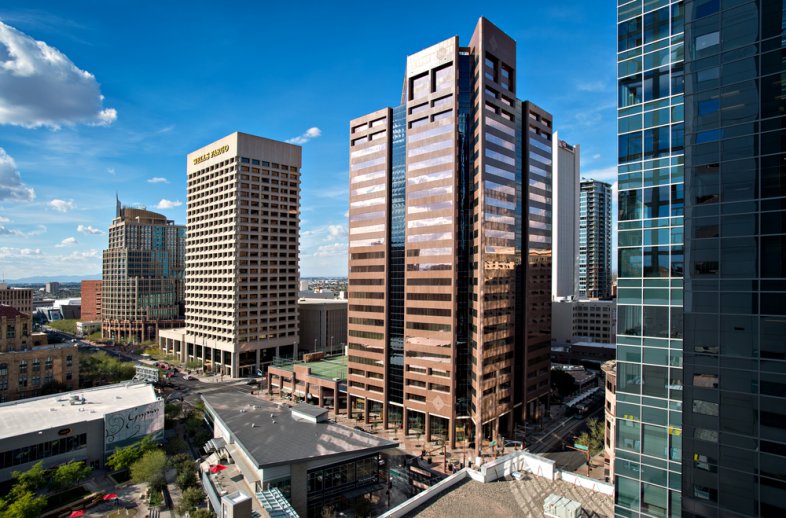 If you need some extra cash, a personal loan can be a good way to borrow some money in a short amount of time.
Personal loans are also highly flexible.
Unlike a mortgage which can only be used for real estate, personal loans can be used for almost anything. That makes them perfect for things like funding a project or consolidating existing debt.
Because of their popularity, many banks offer personal loans to their customers.
If you live in Arizona and need to apply for a personal loan, these are some of the best lenders for you to work with.
(Be sure to compare against online lenders that may offer personal loans at better rates.)
0
Best Personal Loans in Arizona
BBVA
BBVA offers good personal loans with one catch. You can only apply for a loan from BBVA if you've received an invitation.
If you've received an invitation to apply, you can apply by visiting a branch, going to the bank's website, or over the phone.
Terms range from 12 to 72 months and you can borrow up to $100,000. Online loan applications have a $35,000 limit.
BBVA is a particularly good choice for people who need cash fast. The bank offers same-day funding for qualifying customers with a BBVA checking account.
BMO Harris
BMO Harris offers loans from $1,500 to $35,000 with borrowing terms of 12 to 72 months.
There aren't any special features to be aware of but you should know that there is a $75 processing fee when you receive your loan.
U.S. Bank
U.S. Bank offers personal loans as large as $25,000 and terms as long as 5 years.
There is no origination fee and you can apply for a loan online.
Can Online Lenders Be a Good Alternative?
Before you sit down to fill out a loan application at a local bank, take the time to look at a few online lenders.
You can fill out an application from home and many online lenders offer lower interest rates than their brick and mortar competitors.
On top of the money that you can save, online lenders have other benefits. Some online lenders use non-traditional methods of assessing credit risk.
For example, things like your employment history and education may also be considered. This can help you qualify for a loan or secure a lower interest rate, even if your credit is less than perfect.
Factors to Consider When Comparing Lenders
When you apply for any type of loan you should take the time to shop around. You can save a lot of money by reducing your rate by just a bit or by avoiding fees.
The first thing that you should do is come up with a list of lenders that is likely to approve your application.
You want to find lenders who focus their business on borrowers with your financial profile. This can help you get the best deal.
Lenders who focus on consumers with no or poor credit might not give you the best deal. If you don't have great credit, some lenders won't approve your application at all.
Once you've come up with a list of potential lenders, take the time to compare the following aspects of each loan.
Fees
When you borrow money, you're already going to be paying interest. You don't want to have to pay fees on top of that.
Common Personal Loan Fees
| Type of fee | Typical cost |
| --- | --- |
| Application fee | $25 to $50 |
| Origination fee | 1% to 6% of the loan amount |
| Prepayment penalty | 2% to 5% of the loan amount |
| Late payment fee | $25 to $50 or 3% to 5% of monthly payment |
| Returned check fee | $20 to $50 |
| Payment protection insurance | 1% of the loan amount |
The most common fee you'll see on a personal loan is the origination fee. This fee is added to your loan balance when you first receive the money. Usually, it's a percentage of the amount that you borrow.
Personal loans also charge the standard loan fees, such as late and missed payment fees.
Repayment periods
The term of a loan is the amount of time it will take to pay the loan back if you follow the minimum payment schedule.
Most personal loans have terms from 1 to 5 years, but some lenders offer longer terms.
Longer-term loans have lower monthly payments, but higher total costs.
Shorter-term loans have higher monthly payments but lower total costs.
Try to strike a balance between month-to-month affordability and total cost.
Borrowing amounts
Different lenders are willing to lend different amounts.
Whether you need to borrow $1,000 or $100,000, there's a lender who can help, but you have to find the right one.
Make sure that any lender you work with is willing to offer a loan that's the right amount for your needs.
How soon you'll receive funds
If you need money quickly, you'll want to find a lender that specializes in quick approval and funding of loans.
Some lenders can take weeks to approve a loan, so prioritize this if you have an immediate need for cash.
Rate discounts
Check with your current bank to see if it offers personal loans.
Many banks will give their customers a relationship discount if you sign up for a personal loan and automatic payments.
What Do You Need to Apply for a Personal Loan?
Expect to provide some or all of the following information:
Name
Address
Date of birth
Proof of identity, such as a driver's license
Social Security number
Annual income
Proof of income, such as bank statements or paystubs.
Verification of employment
The loan application process can be a bit of effort.
Getting all of this information together takes time, but doing it right is important.
If you leave your lender with questions, it can slow down the process. In the worst case, the lender might deny your application entirely.
Increase Chances of Approval
When you decide to apply for a loan, you should take steps to give yourself a good chance of qualifying for a loan.
As with most loans, your credit score plays a huge role in your ability to get a personal loan.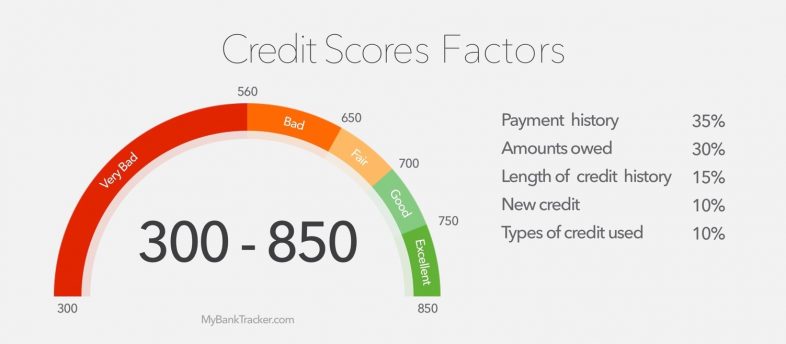 Building good credit can take years, but there are a few short-term tricks to give your score a small boost.
One factor that affects your credit score is your credit utilization ratio.
You can determine this ratio by dividing your total debt by the total credit limits of your credit cards.
So:
If you pay down your existing debts and don't use your cards for a couple of months, you can reduce this ratio and boost your score by a few points.
Your debt-to-income ratio doesn't affect your credit score but it does affect your ability to get a loan.
This ratio can be found by dividing your annual income by the amount that you owe.
To reduce this ratio, you can pay down your existing debts.
This has the benefit of boosting your credit score as well. You can also improve this ratio by increasing your income, which can be more difficult.
If you do decide to increase your income, make sure that any new income you earn is documented and reported on your taxes. If you get paid under the table, lenders won't include that income in their consideration.
Tops Reasons for a Personal Loan
Personal loans are popular because they're incredibly flexible.
If you want to take advantage of that flexibility, here are some of the best ways to use a personal loan.
Consolidate high-interest debt
If you have multiple existing debts, you can use a personal loan to consolidate those debts into one monthly payment.
That can make it easier to handle your debt and can even reduce your monthly payment or interest rate.
Covering emergency expense
If you have an emergency, whether it's a medical issue, a broken-down car, or something else, a personal loan can help you cover the cost without using credit cards.
Personal loans are far less expensive than credit card debt and they're a better option than letting a bill go to collections, which can damage your credit score.
Fund a home improvement project
If you have a project to start but don't have the cash, a personal loan can help get things off of the ground.
One benefit of using a personal loan is that it requires far less paperwork than a HELOC or home equity loan, which are also commonly used for home improvement projects.