Best Personal Loans for Excellent Credit Scores (750-850)
If you've got an excellent credit score between 750 and 850, find out which personal loans are the best options for you based on interest rates and fees.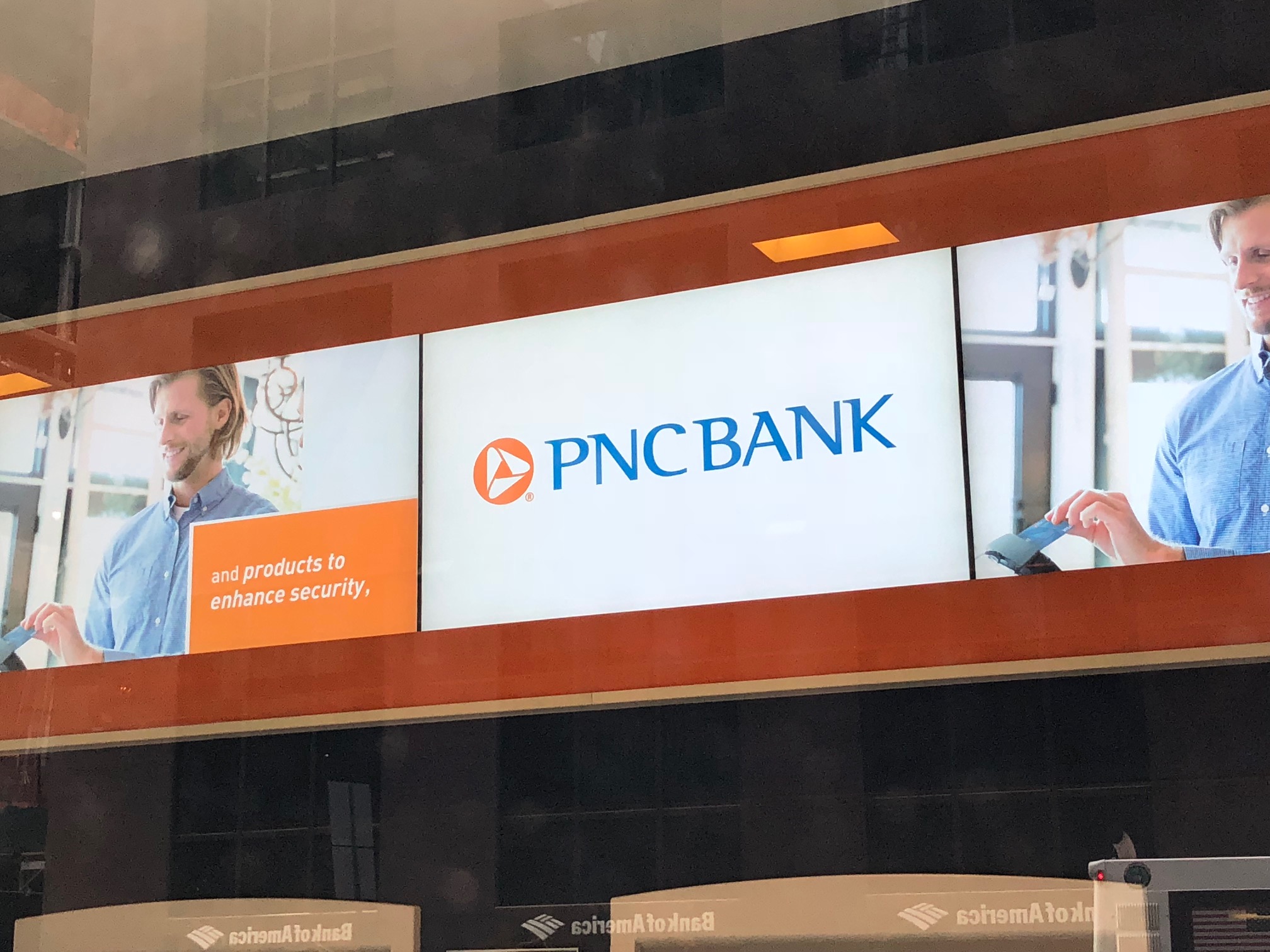 When you're looking for a personal loan, you're typically doing so because you need some quick cash to cover a financial emergency.
If you have an excellent credit score, you have a significant advantage over other borrowers.
You can choose from pretty much any lender in the U.S. and have a good chance of getting approved for a loan. You'll also be able to borrow more and pay less interest than the typical borrower will.
We looked at many different lenders in the U.S. to find lenders that give the best deals to people with excellent credit.
Though any personal loan will get you the money you need, we settled on three clear winners for people with excellent credit: SoFi, Earnest, and PNC Bank.
Best Personal Loans for Excellent Credit Scores
Sofi
Earnest
PNC Bank
Upgrade
Prosper
SoFi
SoFi is a highly flexible personal lender, allowing you to borrow as much as $100,000, and giving you as long as seven years to pay the loan back.
That means that you can borrow enough money to handle nearly any financial emergency. The long repayment term means that your monthly payments will be easy to handle.
Your excellent credit will let you secure an incredibly low rate from SoFi, making your loan relatively cheap. You can save even more if you sign up for automatic payments. If you already use SoFi for other learns, you'll save yet more on any new loans you sign up for.
Taking out any loan can be a scary prospect. If you suddenly lose your job, you still have to make payments. If you start missing payments, your credit score will drop.
To alleviate that concern, SoFi offers unemployment protection. If you lose your job without fault, you can pause your monthly payments. SoFi won't report these as missed payments, so your credit will not be impacted.
Interest will continue to accrue on the loan while payments are paused. That means you should do your best to find a new job and resume payments.
SoFi Personal Loans Pros & Cons
Pros
Cons

No origination fees or prepayment penalties
Potential for a low APR
Pre-qualification in minutes

Requires excellent credit for the best APR
Earnest
Earnest is an online lender that specifically targets consumers based on their financial habits in addition to your credit score.
Most lenders just look at your credit score when deciding whether to approve a loan. Earnest looks at things like your savings pattern, employment history, and future career potential.
By taking these factors into account, Earnest can get a more accurate picture of you as a borrower. This lets Earnest offer lower interest rates because Earnest knows its risks better than most lenders.
If you have both good credit and a good history of saving, Earnest might be able to offer a better loan than other lenders.
Earnest Personal Loans Pros & Cons
Pros
Cons

Low borrowing minimum
No fees or prepayment penalty
Loans funded within 2 business days

Requires excellent credit for lowest rates
Restrictions on how personal loan can be used
PNC Bank
PNC Bank offers both secured and unsecured loans, but your excellent credit means that you'll have no trouble getting an unsecured loan.
The only reason to choose a secured loan would be to try to get a slightly lower interest rate. You also would need a secured loan if you want to borrow more than $25,000.
PNC bank offers loan terms of 6, 12, 24, 36, 48, and 60 months, making it easy to customize your repayment period.
PNC Bank Personal Loans Pros & Cons
Pros
Cons

Low borrowing minimum
Rate discount available
No prepayment penalty

Likely to require good to excellent credit
Borrowing limit isn't too high
How We Picked These Lenders
How did we settle on these three choices when deciding which lenders to recommend?
Because people with excellent credit can get a loan from nearly any lender, we looked for lenders that offer the lowest rates and best features. We then compared every aspect of each loan.
There's no one size fits all answer when it comes to personal finance because it is innately personal. Each person's situation is different, so a personal loan that works for one person might not work for someone else.
Our goal is to provide advice that works for most people with excellent credit. Some lenders might not operate in your area, or you might find another lender that meets your needs better.
Take the time to really consider all of your options.
What is Considered Excellent Credit?
Your credit score is a numerical representation of your trustworthiness as a borrower. Lenders use your credit score to make a decision when you apply for a loan.
Any credit score between 750 and 850 (the highest possible score) is considered excellent.
When your credit is in this range, you can qualify for nearly any loan and you'll get the best rates available.
How Your Credit Score is Calculated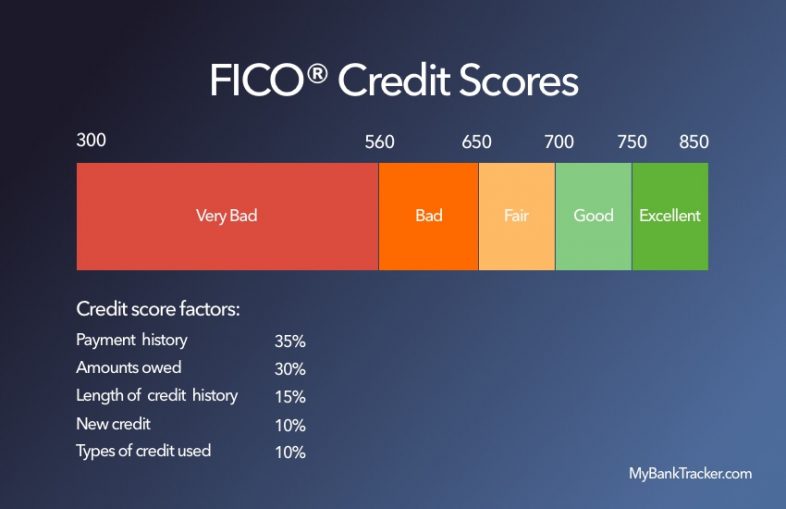 Your payment history and the amount owed are the largest factors in your credit score, making up nearly two-thirds of the final score.
Making on-time payments and keeping your debt burden low put you well on the way to having excellent credit.
Having a long credit history also helps your score, because it helps lenders to rate your trustworthiness more accurately.
How to Choose the Right Personal Loan
There's a huge number of personal lenders out there, and your excellent credit means you can choose nearly any one of them and get approved for a loan.
That means you'll have to compare a lot of loans to find the best one.
If you're trying to compare different personal loans, these are the major things to consider.
Interest rate
The interest rate is possibly the most important factor to consider when choosing a personal loan. It accounts for the bulk of the costs of the loan.
It will affect the total amount you'll pay back as well as your monthly payment.
You should look for the loan with the lowest rate possible. The good news is that your excellent credit means you'll get the best rates available from your lender.
To see how the interest rate impacts the cost of a loan, consider this example.
You borrow $10,000 for a term of 4 years. The loan charges an interest rate of 4%.
Your monthly payment will be $226. Overall, you'll pay roughly $10,848 over the life of the loan.
If you increase the interest rate to 6%, that monthly payment becomes $235. The total cost of the loan will be $11,280, nearly $432.
While the change might not seem huge, consider the effect on a larger loan. A small change in the interest rate could cost you thousands of dollars.
Fees
Another important thing to consider is the fees that you may be charged.
Lenders often charge origination fees when providing personal loans. These fees compensate lenders for the cost of handling your application and distributing your loan.
Usually, origination fees are a percentage of the amount you borrow. If you borrow $10,000 and pay a 5% origination fee, your first bill will show a starting balance of $10,500.
Origination fees can have a large impact on the total cost of a loan, and the monthly payment, so look for no-fee loans if you can.
Some lenders also charge early payment fees. These fees are charged if you pay the loan of ahead of schedule. If you hope to pay the loan off before the loan's term ends, try to get a loan that does not charge this fee.
Common Personal Loan Fees
| Type of fee | Typical cost |
| --- | --- |
| Application fee | $25 to $50 |
| Origination fee | 1% to 6% of the loan amount |
| Prepayment penalty | 2% to 5% of the loan amount |
| Late payment fee | $25 to $50 or 3% to 5% of monthly payment |
| Returned check fee | $20 to $50 |
| Payment protection insurance | 1% of the loan amount |
Borrowing limits
When you apply for a personal loan, you're usually doing so with a specific expense in mind.
There's no reason to borrow less than you need to cover the expense, so make sure to choose a lender that will let you borrow the right amount.
Some lenders also have minimum borrowing amounts, so look for lenders that offer small loans if you only need to borrow a little bit of money.
Repayment terms
Some lenders specialize in short-term loans while others offer long-term loans. You get to choose which type of loan you'd like.
Short-term loans are cheaper overall but have higher monthly payments. You'll pay more interest with a long-term loan but have a lower monthly payment.
Which is better for you depends on your needs.
Check Your Interest Rate Without a Hard Pull
Many lenders will let you check your interest rate without making a hard pull on your credit.
Hard pulls drop your score by a few points, so take advantage of this when comparing lenders.
Use this feature to see what kind of rates and fees you'll pay with each lender, then apply for a loan from the lender with the best deal.
Curious how much interest you might pay on a personal loan? Check out our personal loan calculator to give you an idea of your possible monthly payments and accrued interest:
Conclusion
If you have excellent credit, you should take advantage of that fact by shopping around for the best personal loan.
Use these tips to find the perfect personal loan for your needs.