The Best Short-Term Personal Loans in 2023
Find out which personal loan is the best for someone who needs a short-term personal loan. Compare lenders with low borrowing minimums and short borrowing periods. Learn how you choose a personal loan for yourself based on borrowing terms, fees, and loan disbursement speed.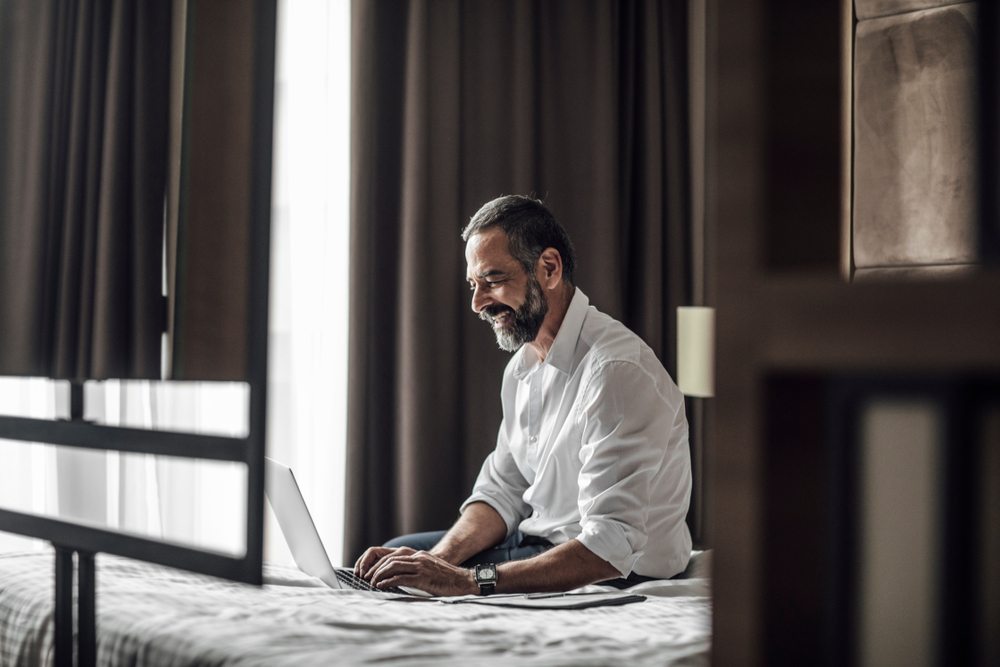 The best short-term personal loan for you is probably going to be one offered by PNC Bank -- a fee-friendly option with borrowing periods starting at 6 months.
Our analysis of 48 different U.S. lenders shows that PNC personal loans are the most compatible match for anyone who seeks a quick borrowing term at a low interest rate.
To be fair, you have a wide selection when it comes to short-term unsecured personal loans. Most of them will get the job done.
Depending on the amount you need to borrow and your credit, you can choose from hundreds of lenders with different terms and approval criteria.
There's no way that we can predict exactly what you're looking for out of a short-term personal loan. But, we can help guide you in the search for the one that fits your needs and for which you're most likely to qualify.
With that said, we're still recommending a few specific personal loan lenders because our research found that they provide the best combination of features that minimize the cost of personal loans.
These are the lenders that we would consider for ourselves if we ever needed a short-term personal loan. They are very likely to be available in your state.
---
Our Pick: PNC Bank
PNC Bank personal loans may not allow you to borrow too much money (at least not compared to the competition), but it does have one of the shortest personal loan borrowing periods: 6 months (up to 5 years).
We also like that it has a borrowing minimum of just $1,000 (up to $25,000) -- if you're taking out a loan for the short term, you probably don't need to borrow a lot.
With other lenders, the personal loans have high borrowing minimums that could leave you with more money than you need. Remember, you're paying interest on the amount borrowed.
Additionally, PNC doesn't charge any origination fees, application fees, or prepayment penalties. It's always nice to have fewer fees and charges to worry about.
What you should keep in mind, with PNC personal loans, is that lower borrowing amounts (around $5,000 or less) come with higher interest rates.
PNC Bank Personal Loans Pros & Cons
Pros
Cons

Low borrowing minimum
Rate discount available
No prepayment penalty

Likely to require good to excellent credit
Borrowing limit isn't too high
Low Rate Pick: Earnest
For those who have excellent credit and strong financial habits, we'd highly suggest Earnest personal loans because they offer the potential for an extremely low rate based on credit and other factors.
These other criteria include your savings habits, education, and career trajectory, which Earnest claims to help them identify more responsible borrowers.
The shortest borrowing term available is 12 months -- up to 36 months and the borrowing amount range is $2,000 to $50,000. Also, notably, there are no fees with these personal loans.
Earnest Personal Loans Pros & Cons
Pros
Cons

Low borrowing minimum
No fees or prepayment penalty
Loans funded within 2 business days

Requires excellent credit for lowest rates
Restrictions on how personal loan can be used
Borrow More Pick: Wells Fargo
For larger funds from a personal loan, we'd point you to Wells Fargo. The maximum borrowing amount is $100,000 ($3,000) minimum with borrowing periods of 12 months to 5 years.
It will do a solid job if you're looking to borrow a higher amount than what most other personal loan lenders will offer. Again, no origination fees, application fees, or prepayment penalties here.
Wells Fargo Personal Loans Pros & Cons
Pros
Cons

Low borrowing minimum
Rate discount available
No origination fee or prepayment penalty
High borrowing maximum

Likely to require good to excellent credit
---
How We Picked
In this guide, we recommend a few personal loans that will match the needs of a short-term borrower. Hopefully, one of them is able to help you meet your financial needs.
On the other hand, we know that there is no one product that fits all. You might have trouble qualifying for one of the lenders or the lender won't lend in your state of residence.
These recommendations were made for the purpose of helping the majority of people who are considering a short-term personal loan.
Our research includes finding popular lenders that offer personal loans in a large number of U.S. states and that tallied up to 48 options. (We're updating this list regularly.)
As for choosing our recommendations, it was very straightforward. We focused on personal loans that had the shortest borrowing periods. The secondary trait was the borrowing amount -- the lower the borrowing minimum, the better.
Because short-term borrowers don't tend to need to borrow too much, we picked personal loans that allowed people to borrow very little. If our choices are quite what you're looking for, the next section can help you ask the right questions when finding a personal loan.
Note: Payday lenders and cash advance companies were strictly omitted from consideration as we believe that these are predatory loans that can destroy someone's finances. While they can be labeled as "short-term personal loans," we refrained from such dangerous recommendations.
---
How to Pick a Short-Term Personal Loan
Use this guide to help you identify the best loan for your short-term needs.
We're covering the key aspects in rough order of their importance to your decision, which places the most weight on the borrowing period and amounts because, after all, you're here seeking a short-term loan that is likely to not be a large amount. Then comes the costs in terms of rates and fees, followed by other pertinent factors.
Borrowing period
Review the past 3 months of your finances to estimate the monthly payment that you can afford right now. This determines the borrowing period because your balance is spread out based on the months of your borrowing term.
Generally, longer borrowing terms mean smaller monthly payments (but more total interest paid).
Since you're in the market for a short-term loan, you should expect to have a high monthly payment. We want you to make sure that the monthly payment amount fits your monthly budget.
Most personal loans have borrowing terms of 3 years to 5 years. You can definitely find shorter borrowing terms, as short as 6 months.
Borrowing amount
Find a personal loan that will allow you to borrow the amount that you need. If you're here, you probably know exactly how much you need from a personal loan.
The issue is that each lender has their own range for borrowing amounts. Fortunately, there are plenty of personal loans with wide borrowing ranges.
We advise against overborrowing as you would be paying interest on the entire balance. Furthermore, you could be tempted to spend with borrowed funds that could lead you down a path of unrecoverable debt.
Personal Loan Calculator
Interest rates
You want the lowest interest rate possible -- that's a given. Lenders can tout a range of interest rates -- using the lowest one to attract potential borrowers. However, that doesn't mean anything if you don't have the credit or the income to qualify for the best rates.
Many lenders allow you to get a rate quote without any impact on your credit score. Usually, you'll get a response within minutes.
We suggest that you do this to get an idea of what interest rate you're going to get. If you qualify for the lowest rate at one lender, you're probably going to get a similar rate at other lenders.
Fees
Another no-brainer. You want a personal loan with the fewest and/or lowest fees possible. There are 3 major fees that you want to watch for:
Application fee
Origination fee
Prepayment penalty
The application fee is charged when you submit your application for a personal loan -- before an approval decision is made. It is a flat fee that may range from $25 to $50.
The origination fee is charged after your loan is approved and the funds are ready to be disbursed to you. The typical origination fee is 1% to 6% of the loan amount and it is charged upfront.
This fee is deducted from the disbursed funds. Therefore, the amount that is deposited into your bank account will be less than the amount for which you applied.
Some personal loans may boast a very low interest rate, but it comes with origination fees -- so your total cost could be higher than originally anticipated.
A prepayment penalty is assessed when you pay off your loan ahead of schedule. It might not make sense, but lenders profit from the interest that you pay.
If you pay off the debt too soon, they may still want a piece of that expected profit. Many of the lenders that we reviewed do not charge this fee. If they did, the fee usually ranges 2% to 6% of the loan.
Loan disbursement speed
If you have a time-sensitive reason for getting a personal loan, you'd want to know how long it takes for the approved funds to be disbursed to you.
Usually, you can get your money within 7 business days, but some lenders can have the funds deposited within one business day.
---
How to Increase Your Chances of Approval
We can recommend the best short-term personal loan available and it wouldn't make a difference if you couldn't qualify for it. Lenders place the most emphasis on two things when deciding on whether or not to approve a loan to an applicant: credit history and income.
To qualify for the lowest personal loan rates, excellent credit is an absolute requirement.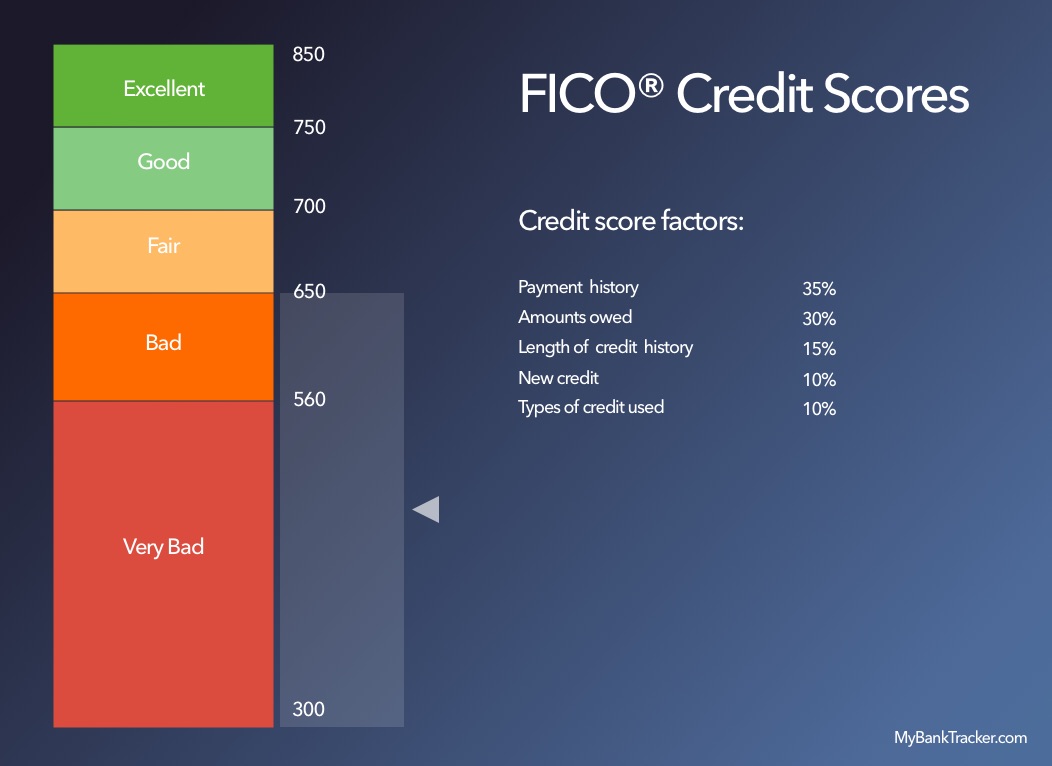 Income isn't something that you can change easily, but there are a few quick fixes for your credit, which may lead to drastic improvements within 30 days.
Remove errors on your credit report
Dispute any wrong information that is recorded in your credit file because they can be hurting you. Examples include accounts that don't belong to you, or old debts that shouldn't be listed in your credit report.
Pay down a debt balance
By reducing the balance on a credit line, you could drop your debt utilization ratio, which is your total debt divided by your combined credit limits.
Request credit limit increases
For the same reason as the previous tip, call your credit card issuers and ask that your credit limits be increased (as long as such a request does not require a pull on your credit).