CIBC Agility Savings Account 2023 Review: Should You Open?
In this review of the CIBC Agility Online Savings Account, see the account's interest rates, fees, and minimum opening deposit and compare it to other options.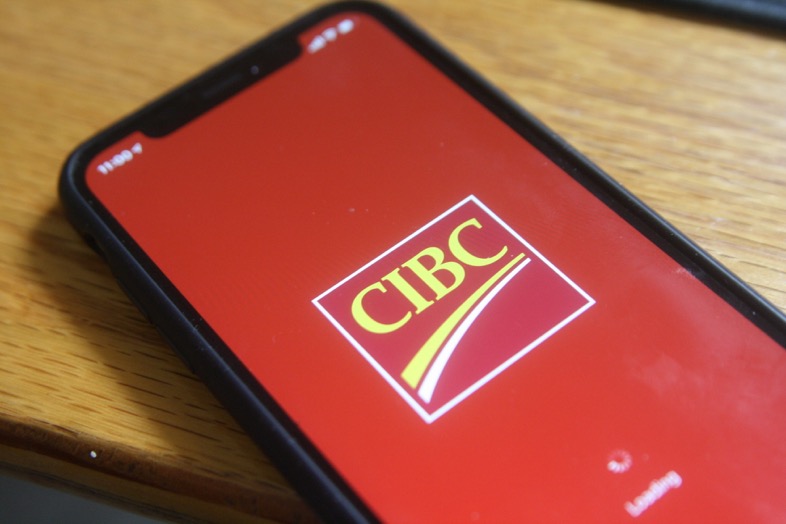 When you're looking to push the growth potential of your hard-earned savings, a high interest rate is your clear focus.
And, as you go looking for the highest savings rate, you might come across the CIBC Agility Online Savings Account.
Sure:
CIBC is not a well-known bank brand, but that doesn't mean it's bad for your savings.
The account has a market-leading savings rate with no monthly fee -- you really don't need much more.
However, in our analysis, we found a couple of drawbacks that could turn your away from this account.
We will review the features of this savings account and compare it to other options to help you find the best savings account for you.
CIBC Agility Online Savings Account Pros & Cons
Pros
Cons

No monthly fee
Competitive interest rate
Mobile apps available

Requires a $1,000 opening deposit
Strict transfer rules (temporary) after opening account
An Exceptionally-High Interest Rate
The best part of the CIBC Agility online savings account is the interest rate, which is among the highest from a savings account available nationwide.
Compare savings account rates and you'll find that many online savings accounts actually don't provide as high of a savings rate (though still very close).
Accounts with brick and mortar banks earn even less, sometimes as little as 0.01% APY.
Obviously:
The high interest rate of the CIBC savings account is going to be very helpful in growing your money faster -- and hitting your savings goals sooner.
Some people prefer keeping their emergency fund in a local bank for easy access.
For other savings goals, however, an online-only account works better. This may be because cash is less accessible.
These accounts are great when saving a down payment for a house, or perhaps saving up for a vacation, a wedding, or college expense.
With a higher interest rate, the longer your money stays in the account, the more you earn.
Interest with the Agility savings account compounds monthly.
No Monthly Maintenance Fees
One benefit of CIBC's Agility savings account is that you'll pay no monthly maintenance fees—ever.
How can a bank afford to offer an account with no monthly fee?
The answer is simple.
There's less overhead with an online-only account. And with less overhead, the bank can transfer the savings to its customers.
This is how CIBC Bank can pay out a higher interest rate while charging no maintenance fees.
Shop around and you'll find that other banks and credit unions typically charge monthly fees of about $5 for basic savings accounts.
Ways to Manage Your Account
You can manage your account through the bank's website or mobile app. With CIBC NetBanking, track your account 24 hours a day, seven days a week from a web browser.
Or if you prefer mobile banking, download CIBC Bank's U.S. mobile banking app (available for iOS and Android devices).
Whether you're accessing your account from the web or a mobile device, you can:
check your balance
review account activity
transfer funds between accounts
pay bills
deposit checks with your phone's camera
Multiple Ways to Make Deposits
With this online-only bank, you can't visit an ATM to make deposits or withdrawals.
Even so, the CIBC Agility savings account offers multiple ways to deposit funds into your account.
1. Internal transfers
Do you have another account with CIBC Bank, perhaps a checking or savings account?
If so, you can make an internal transfer from this account to your Agility savings account.
2. ACH debit
Then again, maybe you have a bank account with another financial institution.
If so, schedule one-time or regular ACH debits from this account to your Agility savings account.
3. Direct deposit or check
You can also set up direct deposit and have your paychecks deposited into this account.
Or, send a check to CIBC Bank. Indicate that you want the check deposited into your Agility savings account.
Don't forget to include your account number on the memo line of the check.
If you make a deposit by check, it'll be subject to a 10 business day hold.
Make sure you fund your Agility savings account within 30 days of opening it. If you don't, CIBC Bank may close your account.
One inconvenience: 
After you open a CIBC Agility savings account, external transfers to another bank account aren't allowed within the first 30 days of opening the account.
FDIC Insurance
When you deposit money in a bank account, you want your money to be safe.
Funds deposited in this CIB savings account is FDIC-insured up to $250,000.
You can rest easy knowing that your cash is protected and that it'll be there when you need it.
Other Fees
Before opening this account, make sure you're aware of other account fees.
For example, there's a $25 fee if you close your account within 90 days of opening it. CIBC Bank also charges a dormant account fee.
This is a fee that some banks charge when an account is inactive for a specified period of time. Inactivity refers to no deposit or withdrawal activity.
Know that there's a limit to the number of outgoing transfers from your CIBC Agility savings account per statement cycle.
You're allowed up to six transfers or withdrawals from your account. If you initiate more than this number, you may be subject to an excessive withdrawal fee.
CIBC Agility Online Savings Account Fees
| Type of Fee | Fee |
| --- | --- |
| Monthly Maintenance | $0 |
| Excess Withdrawal | $10 |
| Domestic Incoming Wire Transfers | $10 |
| Domestic Outgoing Wire Transfer | $25 |
| Dormant Account Fee | $5 per month |
Compared to Other Savings Accounts
CIBC's Agility savings account is a great choice if you're looking to earn a higher interest rate and grow your money faster.
But it's important to compare this account with other online savings accounts.
This account does make it simple and convenient to transfer funds between accounts and monitor your account balance via web or mobile banking app.
There is no ATM card for this account (many online savings accounts don't offer it). Therefore, you can't withdraw cash from a local ATM. All withdrawals must be made via transfer to an internal or external bank account.
As a result, it can take a bit longer to access your money compared to other savings accounts.
When researching savings accounts, it's also important to consider the minimum deposit requirement when opening an account.
The CIBC Agility Online Savings Account requires a minimum opening deposit of $1,000.
Other online savings accounts make it easy to get started and earn a high yield. They have minimum deposits as low as $25, with some savings accounts imposing no minimum deposit.
How to Open an Account
Getting started is simple. You can submit your application to open an account online anytime with only a few pieces of information.
Keep in mind, you must be at least 18 years or older to open an account.
Information you'll need include:
your Social Security number
driver's license or state-issued identification number
home address
employment information
This account is only available to U.S. citizens and residents. So you must provide a U.S. driver's license number and a U.S. home address.
As previously mentioned, you need to make an initial deposit of at least $1,000.
You can fund your account via check, ACH, or make an internal transfer from another account you have with CIBC.
Final Verdict: Is the Agility Account Right for You?
With a strict focus on interest rates, CIBC Bank's Agility online savings account is a great option for maximizing savings growth.
That said:
It's more suitable for people who are comfortable keeping their savings with an online bank. 
Additionally, the $1,000 minimum opening deposit may not be something that you have.
If you don't have as much savings to start, it is better to look at other online savings accounts -- many of which don't have any minimum opening deposit.