Credit Karma Savings Account Review 2023: Extra FDIC Insurance and a High Savings Rate
Learn about the features and fees of the Credit Karma Savings account, which offers a competitive savings rate, no account fees, and extra FDIC insurance.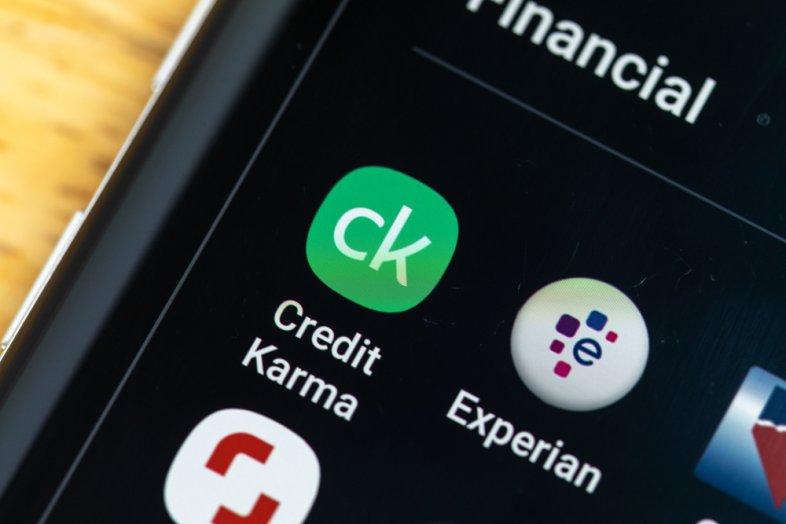 Credit Karma is known as a great resource for consumers to monitor their credit.
Now, it even offers a high-yield savings account, which happens to be an attractive option for plenty of savers because the interest rate is rather competitive with some of the biggest online banks.
One of the bigger selling points:
Customers get up to $5 million in FDIC deposit insurance -- significantly more than the standard $250,000 limit at banks.
We review the features and fees of the Credit Karma Savings account to find out how it compares to the top online savings accounts.
Credit Karma Savings Account Pros & Cons
Pros
Cons

Competitive interest rate
No fees
FDIC-insured up to $5,000,000
Earn an Impressive Interest Rate
Credit Karma's savings rate is able to keep up with the top offerings from the most popular online banks.
The interest rate will allow your savings to grow much faster than most savings accounts at your local bank.
Notably:
Credit Karma (which isn't a bank) has an interesting approach to provide such a strong savings rate.
The company regularly monitors interest rates at its partnered financial institutions. As savings rates rise and fall with market fluctuations, Credit Karma moves customer funds to banks (within its network ) that offer higher returns. Some of which are noted on our Best High Yield Saving Account list found here.
Although funds may move to a different bank, customers are still able to access and monitor their balance through Credit Karma's app or website.
Up to $5 Million in FDIC Insurance
Another feature that sets the Credit Karma's high-yield savings account apart from the competition is the ability to receive up to $5 million in FDIC insurance.
This is excellent news if you have a larger savings balance.
Many banks and credit unions only offer FDIC insurance up to $250,000 per depositor per account type.
So if you have more than this amount in your savings account, you'll need to open multiple savings accounts to enjoy full protection and peace of mind. 
To solve that:
Credit Karma moves your deposits across multiple banks in order to keep all of it covered (up to the $5 million limit).
Even in the event of bank failure, the money in your account remains safe.
Note:
It is possible that you already have deposits at a partnered bank, which will decrease the coverage of your funds in the Credit Karma savings account.
No Account Fees
One reason why some people ditch brick and mortar banks is because many of these institutions charge fees for savings accounts. 
The problem with paying a monthly fee for a savings account is that the fee is often higher than what the account earns in interest.
So customers end up paying a lot of money to house their money with a particular institution. 
Credit Karma is similar to other online high-yield savings accounts in that it doesn't charge any monthly maintenance fees.
The account is completely free to open. You'll never pay a monthly fee regardless of your balance.
Furthermore:
Credit Karma doesn't charge any other account fees.
This fee policy is more so the result of the lack of standard transactions that may be possible with your typical savings account.
For example, most savings accounts allow up to six (6) withdrawals per month and excess withdrawals are charged a fee. Credit Karma will cap the withdrawals at six per month and excess withdrawals are not allowed.
No Minimum Deposit
Another plus is that there's no minimum to open an account. Savings account opening balance requirements vary by institution. 
Some banks require a minimum deposit of $25. Yet if you're opening a money market account or a certificate of deposit (CD), you may need a minimum deposit between $500 and $1,000. 
With Credit Karma's high-yield savings account, you can get started with no worries of keeping a minimum balance.
Whether you choose to open an account with $5 or $500, it doesn't matter. It's completely up to you
Partnership with Banks
Credit Karma isn't a bank, nor is it becoming a bank.
It is, however, able to give customers a higher return due to its partnership with MVP Bank and a network of more than 800 banks.
This network allows Credit Karma to offer two of its most attractive features:
A high savings rate
Extra FDIC insurance
Many prospective customers would like to (and should) know how Credit Karma is able to offer such an attractive account -- and this is how it does so.
Compared to Other Savings Accounts
Even though Credit Karma's high-yield savings account offers an impressive rate, keep in mind that it's not the highest yielding online savings account available. 
Some online-only institutions offer a higher yield.
Deposit insurance
The difference, though, is that some of these banks cannot offer the type of FDIC insurance that Credit Karma is able to offer its customers.
This fact in itself might be enough to sway you toward the company's savings account.  
No ATM card
Credit Karma doesn't appear to come with an ATM card.
Therefore, if you want to tap funds in your account, you'll need to initiate an online transfer and move funds to an offline account. 
This might take two to three business days. On one hand, you might not like the inaccessibility of funds.
But on the other hand, not having immediate access to cash could help curb frivolous spending and grow your account balance faster.
Final Verdict: Should You Open an Account?
Are you familiar with Credit Karma's platform? Are you loyal to the service?
If so, opening a high-yield savings account is an great way to grow your savings. 
You can open an account in minutes, and manage the account directly through the credit service's app or website. This account is a great choice if you're looking for a high rate and the most FDIC insurance.
On the other hand:
If you don't need FDIC protection up to $5 million, and you're more interested in getting the highest-yield possible, you might consider other online high-yield savings options.
Some banks can afford to pay more.
Just keep an eye out for any fees and minimum requirements involved, as always.