Dollar Savings Direct High Interest Savings Account 2023 Review
Find out whether the interest rate and fees of the Dollar Savings Direct Savings Account is best in comparison to other online savings accounts.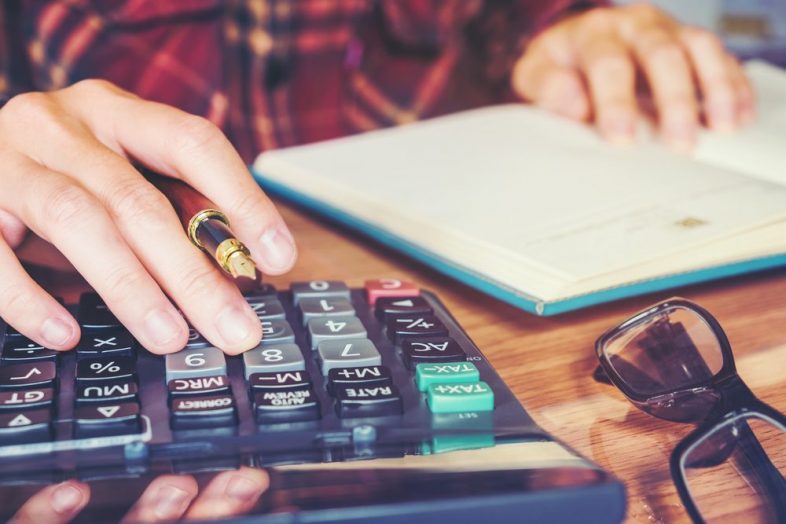 Online banks put a new spin on old school banking practices. They combine convenience with low fees.
When it comes to savings accounts, money market accounts and certificates of deposit, many of them offer better yields compared to traditional banks.
Dollar Savings Direct is the online division of Emigrant Bank, which is headquartered in New York City.
The Dollar Savings Account is its version of a high yield savings account.
Opening a Dollar Savings Account is easy and can be done in just a few minutes online. You just need a Social Security number and a checking account.
There's no minimum opening deposit. The question is, what makes this savings account a better choice than one at a different bank?
Online banks hold a lot of appeal but they're not right for everyone.
If you're planning to open a new savings account and you're considering an online bank, in this review learn what Dollar Savings Direct brings to the table.
Dollar Savings Direct High Yield Savings Account Pros & Cons
Compare Savings Options
Be sure to check out more savings accounts worth considering:
Earn a Premium APY on Your Savings
Between online banks and traditional banks, online banks tend to have the edge where interest rates are concerned.
Because of their lower costs, online banks can afford to give savers a better APY on their money.
Dollar Savings Direct is no different in that respect. The Dollar Savings Account comes with a very competitive APY.
In fact, the website touts it as having the highest nationally advertised annual percentage yield for deposit accounts.
Unlike some online banks, which tier rates based on your balance, all savers earn the same APY with Dollar Savings Direct.
Compared to the rates associated with other online savings accounts, this account is hard to beat.
You might get a higher APY elsewhere but it's likely going to be for a money market account or CD.
While CDs can have generous yields, there's a catch. You're locking your money in for a set period of time until the CD matures.
A savings account, on the other hand, gives you more flexibility. You can access your money fairly easily if an emergency pops up, or if you need it for some other reason.
There is, however, a limit on how many times you can withdraw from your account each month. More on that later.
Now, as to how the Dollar Savings Account stacks up against brick-and-mortar banks, it's no contest.
Traditional banks, both large and small, generally offer much lower yields on savings. And, they may charge more in fees.
If you're looking for a combo of a high APY and low costs, the Dollar Savings Account gives you both.
No Monthly Fees or Service Charges to Worry About
Bank fees can be a real drag. When you're getting nickel-and-dimed on your savings account, that can easily cancel out any interest you're earning.
That more or less defeats the purpose of keeping your savings in an interest-bearing account in the first place.
Dollar Savings Direct takes it easy on fees. There's no minimum balance fee. No monthly maintenance fee. In fact, no service charges at all. That means every penny you earn in interest stays in your account.
There's no fee for paper statements either, since all statements are delivered electronically.
That's a plus, since some banks now charge $3 to $5 a month to issue paper statements. Electronic statements are maintained for 24 months.
There are a few ancillary fees to take into account but they're not ones you'd pay regularly.
For example, there's a $30 fee for balance confirmation letters and verification of deposit. There's also a $100 legal fee for processing subpoenas or levies.
And outgoing wire transfers will cost you $30. Again, these are fees you may never encounter.
Dollar Savings Direct High Yield Savings Account Fees
| Type | Fee |
| --- | --- |
| Monthly Maintenance Fee | $0 |
| Excess pre-authorized withdrawals, transfers or checks | $0 |
| Statements with check copies &/or deposit slips only | $3/Statement |
| Incoming wire transfer (domestic) | $0 |
| Outgoing wire transfer (domestic) | $30 |
| Stop Payment Fee | $0 |
What About an Excess Withdrawal Fee?
A savings account is meant to be for savings. In other words, the goal should be putting money in and leaving it.
If you need to make purchases, pay bills or withdraw cash, you'd tap your checking account for that.
That doesn't mean you can't pay bills or make withdrawals from savings, however. But, it's not an unlimited option.
Federal Regulation D limits withdrawals from a savings account to 6 per month.
If you go over that limit, your bank can charge an excess withdrawal fee. At some banks, this fee can be as high as $15 for each transaction over 6.
Dollar Savings Direct extends its no-fee policy to include excess withdrawals.
That means you won't be penalized for going over 6 withdrawal transactions per month.
Dollar Savings Direct can, however, close your account if you're routinely going over the limit or deny an excess withdrawal.
Accessing and Managing Your Savings Account
Since this is an online bank, all your account management is done through Dollar Savings Direct's online banking system. You can check your balance or make transfers from a laptop or mobile device.
But what about making deposits or withdrawals? Your Dollar Savings Account can be linked to your checking account at another bank.
Note: Dollar Savings Direct doesn't offer checking accounts.
You can link more than one checking account to your savings if you need to. You just have to wait 60 days after account opening to add a second account.
Once you've linked your accounts, you can deposit or withdraw money via ACH transfer.
Transfers usually take 2 to 4 business days to complete. You can also use a check to deposit money to your account, but only for your initial opening deposit.
No ATM access for urgent cash withdrawals
So how does that compare to other online banks? Some banks will give you a free ATM card to access your savings.
That's a perk you don't get with the Dollar Savings Account. And other banks will allow you to mail check deposits at any time, not just when you open the account.
Those are things you might want to consider as you're deciding which bank is best for your savings. You should also think about things like large cash deposits.
If you regularly deposit cash in savings, having to put in your checking account first, then wait for a transfer to clear might be a hassle.
In that scenario, an online bank that allows for cash deposits at the ATM might be more attractive.
Choosing a Bank for Your Savings
Dollar Savings Direct isn't your only online savings account option.
There are plenty of online banks that want your business. They all offer something different so you have to do a little digging before making a final choice.
As you compare online savings options, think mostly about the following:
How much interest can you earn on your savings?
How much does the bank charge in fees each month?
Is there a minimum balance requirement you have to meet?
Can you access ATMs and how much will it cost?
Online banks may not offer just savings accounts, which is good if you're looking for more than one type of account.
Besides savings accounts, you might even consider checking accounts, CDs, credit cards, and loans from an online bank too.
Final Verdict: Is Dollar Savings Direct Right for You?
After looking at the benefits of the Dollar Savings Account we'd recommend this account to someone who wants the highest yield possible on their savings while paying the lowest amount in fees.
It's true that this account doesn't come with a lot of bells and whistles. But, you don't have to jump through any hoops to earn a solid APY on what you save either.
So who would this account not be right for? If you want all-in-one banking, this one's a no-go.
The lack of an ATM card may also be a turnoff for some savers.
As you're comparing banks, the goal should be to find one that delivers the things you want the most.
If that's a higher yield -- and you don't mind banking electronically -- then Dollar Savings Direct could be the bank you're looking for.