M&T Bank Relationship Savings Account 2023 Review
Compare the monthly fees, minimum balance requirements, and features of the M&T Bank Relationship Savings Account to see if it is right for you.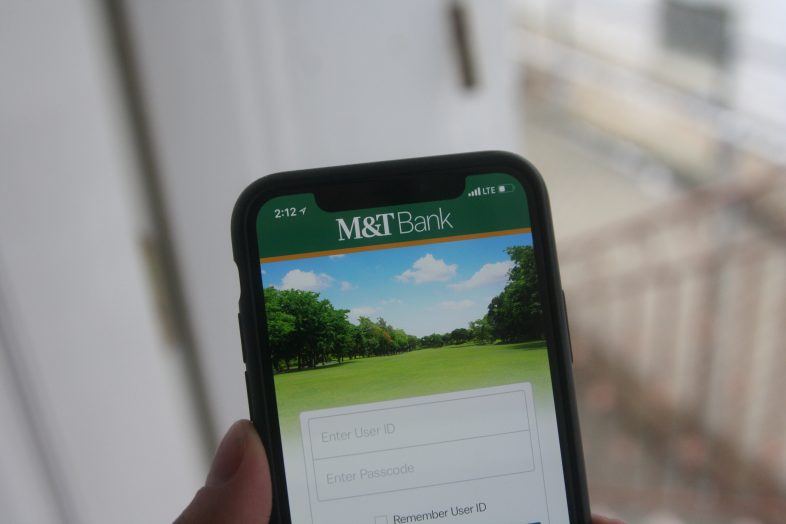 M&T Bank App
The good thing about a savings account is that you don't need a lot of money to open one.
Even if you have little disposable cash, regular deposits can add up over the course of months or years. And the more money you put in an account, the quicker you can meet your savings goals.
But given the variety of savings options available, which one is right for you?
If you're looking for a savings account with basic requirements and low fees, you may come across the Relationship Savings account from M&T Bank -- since it's a decent-sized regional bank.
In this M&T Bank Relationship Savings Account review, we'll compare rates, fees, and services to other national and online banks.
Learn about its features to find out whether it is a good fit for you.
Compare Savings Options
Be sure to check out more savings accounts worth considering:
Open an Account with Less Money
You don't need a lot of money to start a Relationship Savings account with M&T Bank. Getting started only requires a minimum opening deposit of $25.
This is perfect if you want to build your savings account, but you don't have much cash on hand.
Determine how much you can afford to contribute weekly or monthly. And then gradually increase contributions as your income allows.
Manage Your Account From a Computer or Mobile Device
If you're busy and always on the move, you probably don't have time to drive and stand in line at an actual bank. For this reason, you need a bank that allows you to manage your money from anywhere.
This is what you'll get when you open a savings account with M&T Bank. Manage and check your savings from your computer, or download the bank's app for mobile banking.
Check your balance, transfer funds, and even deposit checks from any location. Not that you have to conduct all your transactions online or via mobile device.
M&T Bank offers mobile apps on iOS and Android devices.
There are over 690 branch locations (New York, Pennsylvania, Maryland, Washington DC, Virginia, West Virginia, and Florida).
The bank also has over 1500 ATMs. So, you can use the automatic teller to withdraw money and deposit checks if you live near a branch.
Avoid Fees With Overdraft Protection
It only makes sense to open a M&T Relationship Savings account if you already have a checking account with this bank. Once you've linked both of your accounts, you can then take advantage of overdraft protection.
This feature protects you from high fees when you don't have enough funds in your checking account to cover a check or debit card transaction.
Overdraft protection transfers funds from your savings account to your checking account. This way, you'll avoid an insufficient funds fee and keep your account out of the red.
You are charged one overdraft transaction fee at the end of the business day to cover any needed transfers. Keep in mind that there's a $12.50 overdraft transfer fee.
Compatible with Direct Deposit
Direct deposit benefits you in a number of ways. You don't have to worry about losing or damaging a paper check. You don't have to go to the bank to cash a check.
And there's the option to divide your paycheck and deposit funds into separate bank accounts. Thus, another reason to open a Relationship Savings.
This savings account is direct deposit compatible. So, you can opt to have a percentage of your paycheck deposited into your savings account. Rather than deposit the entire check into your checking account.
If direct deposit is an option at your place of employment, speak to your company's HR or payroll department. Fill out a direct deposit form and state how much you want deposited into your checking and savings account each pay period.
Taking advantage of direct deposit is an excellent way to build your savings account. This comes in handy if you're not disciplined enough to transfer money to savings on a regular basis.
With a part of your paycheck going into savings, the money is not as accessible. There's also less temptation to spend on non-essentials. This is also an easy way to get into a routine of paying yourself first.
Automate Savings With M&T Easy Save
Then again, maybe your employer does not offer direct deposit. No problem.
M&T Easy Save lets you set up automatic transfers between your M&T accounts, thus providing yet another way to save automatically and build your emergency fund faster.
Deposit money into your checking account as normal. And then choose which day to move funds into savings. Sit back and watch your savings grow without lifting a finger.
You can also choose how much to transfer, as well as the frequency of transfers. Schedule these transfers to occur on a weekly, biweekly, or monthly basis. And the best part, there are no long-term commitments.
You can cancel or pause automatic transfers at any time.
Not Much Interest to Be Earned
The purpose of opening a savings account is to store your money. It can also help you grow your money because banks pay interest on your deposits.
A Relationship Savings account has a variable interest rate that is slightly higher than the interest rate offered by other brick-and-mortar institutions for similar accounts.
Interest compounds daily and you're paid monthly.
However, the bank's rate is lower than the national average.
If you seek higher savings rates, M&T Bank's Relationship Savings account won't quite meet your needs.
An online bank would be a better option for higher rates.
Watch for the Monthly Fee
Similar to other savings accounts from brick-and-mortar banks, the Relationship Savings account also charges a monthly maintenance fee.
At $7.50 per month, this fee is notably higher than comparable basic checking accounts from national banks.
There are ways to avoid it.
One way is by maintaining a minimum daily balance of $500 or more. Banks put minimum balance requirements in place to encourage account holders to keep a set amount in their accounts.
With this requirement, you can take money out of your savings account. But your balance at the end of each day cannot go below this minimum, or else you're charged a fee.
You can also avoid the monthly fee by opening a personal checking account with M&T Bank. In addition, the bank won't charge this fee if you make at least one deposit into your Relationship Savings account each statement cycle.
These stipulations are doable, but they're slightly tougher to meet than similar accounts.
Excessive Withdrawal Fees
While M&T Bank offers many features to help you reach your savings goals, make sure you know how the excessive withdrawal fee works.
Too many withdrawals can potentially reduce the earning potential of your account.
You can take money from your Relationship Savings anytime. But if you conduct more than six withdrawal transactions in a monthly cycle, the bank charges $12.50 for each withdrawal after the sixth one.
If you frequently exceed this number of withdrawals, the bank may close your Relationship Savings account.
This fee applies to withdrawals made by check or automatic transfer.
You're also charged for transfers between accounts via computer, mobile device, or telephone. The excessive withdrawal fee also applies to overdraft protection.
It doesn't apply to in-person or ATM withdrawals.
How This Account Compares to Others
This account has excellent features.
But it's important to see how it compares to other accounts with regard to minimum opening deposit requirements, interest rates, monthly maintenance fees, and fee waiver requirements.
Savings accounts vary. While one account may require a low opening deposit, another may have no opening deposit requirement.
Similarly, one bank may require a low minimum daily balance. But other banks have higher requirements that don't work with your budget.
Ideally, you want to earn the highest interest rate possible. So, compare rates before committing to a bank.
You should also look for accounts that don't charge a lot to avoid fees eating into your earnings.
Remember, you don't have to open a savings account with a bank just because you have a checking account there. Check out at least three or four different banks -- especially online banks -- to see which one can help you meet your financial goals.
Final Verdict
Overall, M&T Bank's Relationship Savings is not a great savings account.
The biggest worry is the alarming monthly fee. And, the interest rate is not going contribute significantly to the growth of your savings.
The low minimum opening deposit makes it easy to get started, but it isn't enough of a selling point.
Compared to savings accounts from online banks, this account just cannot compete.
This account is likely to be appropriate only for M&T checking customers who may not care too much for interest earnings. Otherwise, other savings accounts are probably better for you.