PurePoint Financial Online Savings Account 2023 Review
Use this review of the PurePoint Financial online savings account to learn its fees, interest rates, opening deposit requirements and other features.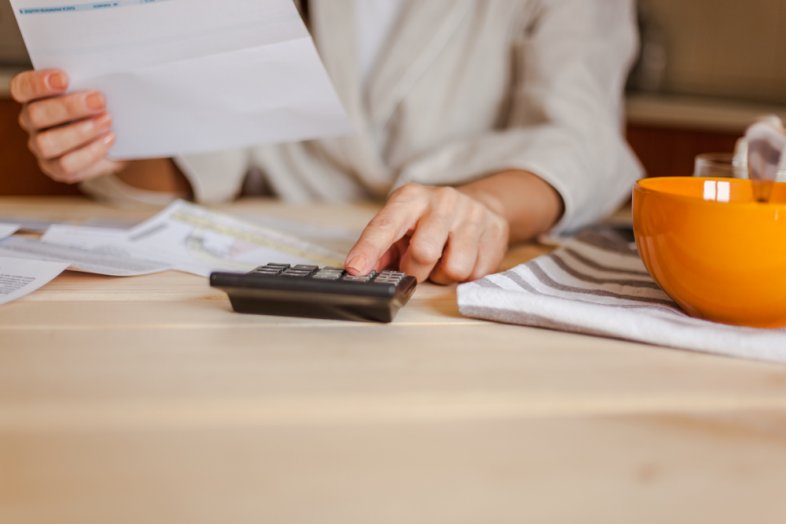 There's never a bad time to looking into better options for a savings account.
If you're a saver hunting for a high interest rate, you might come across the online savings account from PurePoint Financial.
PurePoint Financial is an online bank (a division of Union Bank, one of the largest U.S. banks) with a savings account that offers a very attractive APY.
That makes it easy for you to make your money work for you and earn interest.
The downside:
The account has a significant minimum deposit requirement, making it hard to take advantage of the interest.
Learn about all about the PurePoint Financial Online Savings Account with this review of its fees, rates, and other features.
Compare Savings Options
Be sure to check out more savings accounts worth considering:
Interest Rate
PurePoint Financial offers a market-leading interest rate that can be some of the highest savings APYs at other online banks.
There are no interest rate tiers or other complications to worry about. There's simply one, flat rate.
Meanwhile, basic savings accounts at traditional, brick-and-mortar banks tend to offer only 0.01% APY.
Remember:
A savings account can be more than just a place to put your money away.
When you put money in your savings account, the bank uses that money to fund its other operations, such as lending. In this way, making a deposit to your savings account is like making a loan to the bank.
The bank uses the money you to deposit to earn money from the loans it makes and then passes some of that income back to you as interest.
Why online banks offer higher rates
One of the advantages of online banks is that they tend to offer far higher interest rates with much lower fees than brick and mortar banks.
Why?
Online banks tend to be cheaper to run than traditional banks.
They don't have to worry about paying rent for physical locations, hiring tellers, security, and maintenance staff, or many of the other costs associated with running a bank.
That cost saving means that online banks can pass more money on to their customers -- in the form of lower fees and higher interest rates.
FDIC Insurance
PurePoint Financial may sound like an obscure bank and you want to be assured that your deposits are just as safe as in any bank.
With that said:
PurePoint Financial is insured by the Federal Deposit Insurance Corporation.
FDIC insurance protects up to $250,000 per account ownership type, per depositor, per bank.
If you make a deposit to PurePoint Financial's savings account and the company later goes bankrupt or is otherwise unable to return your money, the FDIC will reimburse you for any amount lost.
This effectively means that you cannot lose money by depositing it to a PurePoint Financial Savings Account as long as your balance never exceeds $250,000.
Note: PurePoint Financial is a division of Union Bank. If you have deposits with Union Bank already, those deposits count toward the FDIC insurance limit.
High Minimum Opening Deposit
Many online banks have minimum opening deposit requirements of $100 or less.
Some even have no minimum deposit requirement at all.
PurePoint Financial does not follow the path of its peers.
Instead:
This account has a very large opening deposit.
You cannot open any accounts at PurePoint Financial with a deposit of less than $10,000.
The drawback:
Many people struggle to save up even a few hundred dollars.
Forcing someone to save money before they can open a savings account makes it difficult for them to open the account, which just makes saving even more difficult.
PurePoint Financial's $10,000 minimum opening deposit makes it difficult to open an account, so you should only consider the bank if you're able to commit a significant sum to your savings account.
However:
The minimum opening deposit is $10,000, not the ongoing account balance.
This means that the account balance can fall below $10,000 after you've opened the account -- you just need the initial $10,000 to open the account.
No Monthly Fees
PurePoint Financial doesn't bother with charging monthly fees.
Once you make the $10,000 minimum deposit to open your account, you don't have to worry about paying fees to keep your account open.
Monthly fees have become an increasingly common feature of savings accounts and checking accounts.
It's easy to understand why this is the case. Monthly fees represent a source of revenue for the bank. Bank accounts do cost money to manage. The bank has to pay the staff that you interact with, maintain the computer systems that are used to manage your account and handle all sorts of other costs. Monthly fees can offset these costs.
Monthly fees are also commonly used to influence the behavior of account holders. Banks want you to deposit a lot of money to your account, so they'll charge a fee unless you maintain a specific balance.
Other Fees
Monthly fees are the most common type of savings account fee, but they aren't the only fees that you might face.
Though most of these fees are uncommon, it's good to be familiar with the fees that you might be charged.
PurePoint Financial Online Savings Account Fees
| Type of Fee | Fee |
| --- | --- |
| Monthly Maintenance | $0 |
| Excess Withdrawal | $10 |
| Domestic Incoming Wire Transfers | $10 |
| Domestic Outgoing Wire Transfer | $25 |
No Mobile Apps
The biggest downside to using a PurePoint Financial account is that you cannot access it through a native mobile banking app.
Sure:
You can still log into your account online via a mobile browser, but many people prefer a well-designed, easy-to-navigate mobile app right from their mobile devices.
If you'd like to spin it a positive way, this lack of access can make it tougher for you to withdraw money for spending -- helping you focusing on accumulating a larger balance.
How It Compares
The savings account is the second most common type of bank account in the United States. Nearly every bank in the country offers its own version of the account with its own features, fees, and interest rates.
This is good news for you.
Banks often use their savings accounts to compete for customers, trying to one-up each other by offering higher rates or better features. Banks are constantly trying new things to try to offer the most appealing savings account possible.
With the huge number of savings accounts on the market, it's easy to get overwhelmed and just choose the account that seems easiest to open. You should resist that urge and take the time to research all of your options.
Finding the right account is important and can make your banking experience much better in the long run.
Fees
The first thing to look at when comparing savings account is the fee structure of the account.
You don't want to pay a bank just for giving it the privilege to hold your money, so avoid accounts that charge a monthly fee. There are so many accounts that don't charge monthly fees that you should never feel the need to pay one.
If you do opt for an account that charges a monthly fee, make sure you can consistently meet the requirements to get the fee waived.
Rates
Once you've found a few fee-free savings accounts, the next thing to do is compare the interest rate that each pays.
You want to find the account with the highest interest rate. The higher the rate, the more you will earn and the faster your savings will grow. Accepting a lower interest rate is like giving up free money.
Other features
The final thing to look at is whether any of the accounts offer special features.
Many banks add perks to their savings accounts to try to draw customers. Some accounts might give you an interest rate boost if you meet certain requirements. Others might give you discounts, ATM fee rebates, or other benefits.
No matter what the special features are, you have to take the time to think about how useful they will be to you. Different people will value different features differently.
For example, someone who has never overdrawn their checking account probably won't care about overdraft transfers from their savings accounts. Someone who is regularly in danger of overdrawing might see that as a huge perk that's worth passing up on another benefit to get.
Ultimately, you have to decide how to value the features, rates, and fee structure of each account. Choosing a savings account is a subjective process because there's no one right answer but taking the time to try to make the best choice is important.
The Final Verdict
Yes, the PurePoint Financial Savings Account offers a market-leading interest rate.
But:
Its huge minimum deposit requirement makes it hard to recommend the account for most people.
Other online savings accounts offer APYs that are just a bit lower without this requirement.
If you've got a good amount of cash for the opening deposit, this account is a great option to maximize savings growth.
Otherwise, you're likely to be better off with a different online savings account.