Valley Bank Savings Account 2023 Review
Find out all the details of the VNB All Access Savings Account from Valley Bank and compare it to savings accounts from online banks.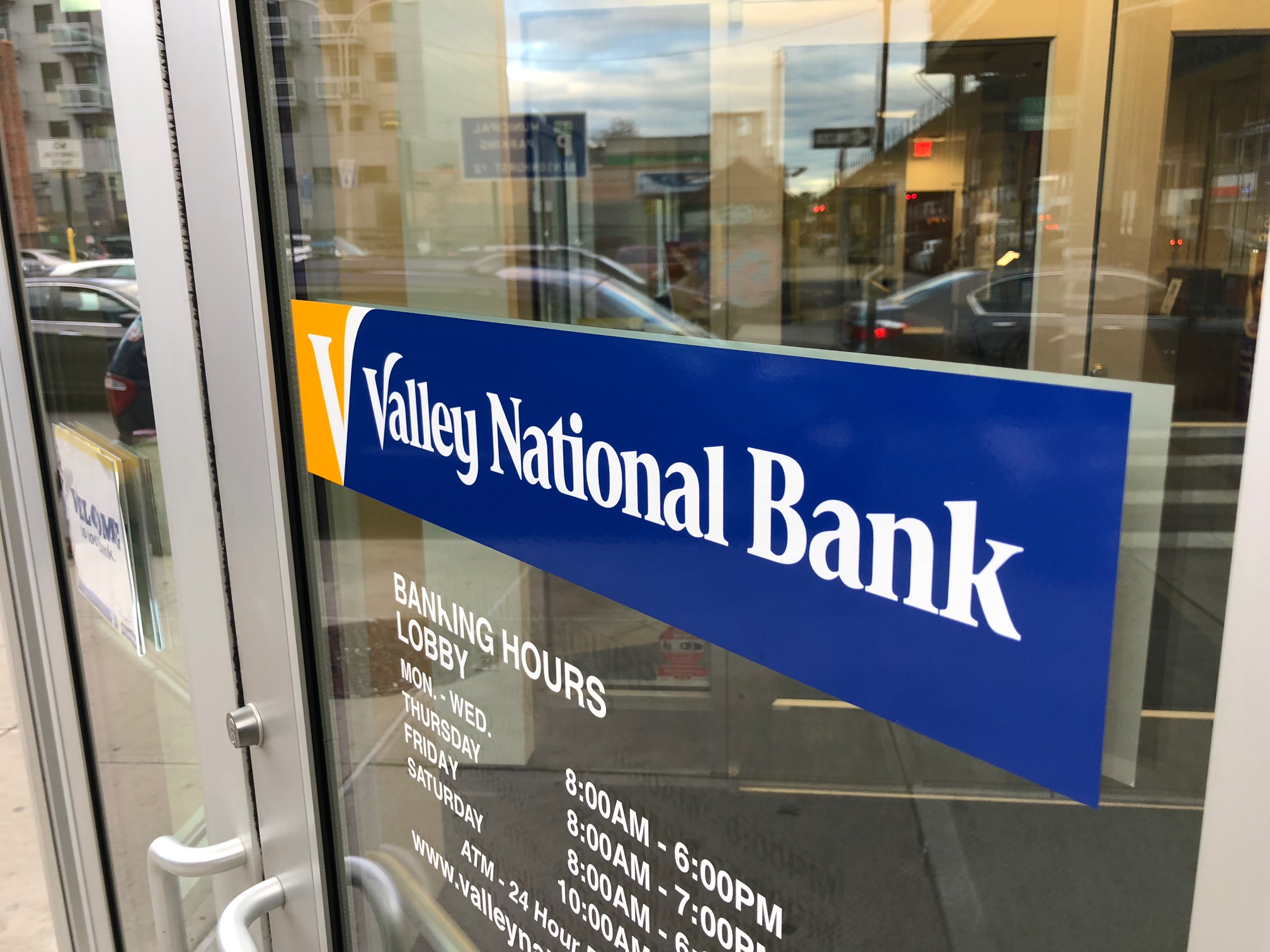 Valley Bank
Valley Bank is a mid-range regional bank headquartered in Wayne, New Jersey. The bank has 290 branches and offers its customer a wide selection of savings products. This includes the All Access Savings.
Whether your plans include saving up a down payment for a house, planning a vacation, or increasing your emergency fund, this savings account provides a simple way to grow your money.
If you're not happy with your current savings account, it might be time for a switch. Here's what you can expect with an All Access Savings account.
VNB All Access Savings Account Pros & Cons
Compare Savings Options
Be sure to check out more savings accounts worth considering:
Start Saving With a Low Deposit
Many people know the importance of having a savings account. But coming up with the money to open an account isn't always easy.
The good news about Valley Bank's All Access Savings is that you don't need a lot of money to start saving. These accounts allow opening initial deposits as low as $100.
If you can put aside $25 a week for an entire month, you'll have exactly what you need to get your savings off the ground. Of course, you can always open your account with more than this amount.
After you open your account and make your initial deposit, commit to depositing money into the account on a regular basis.
If you have a Valley Bank checking account, set up automatic transfers between your checking account and your savings account. Set transfers to occur on a weekly or monthly basis.
Putting your savings account on autopilot will make it easier to reach your savings goals.
Automate With Direct Deposit
You can also grow your All Access Savings account faster with direct deposit. This service is available on all savings accounts with Valley Bank.
Direct deposit is extremely helpful when you don't have the discipline to transfer money into your savings account. If your employer offers direct deposit, you can sign up through your company's HR department. On the form, select where to deposit your paychecks.
You can deposit a certain amount of each check into a checking account to cover expenses. And then deposit remaining the funds into your savings account.
Monthly Fees 
Monthly maintenance fees, also called monthly service fees, are typical with many savings accounts.
Banks charge these fees to cover the costs associated with maintaining an account. Most people will agree that bank fees are annoying. However, many banks will waive the monthly maintenance fee under certain conditions.
They might waive this fee when a customer has at least one direct deposit into their account each month. And some banks waive the fee when customers maintain a certain balance in their account each month.
Valley Bank also makes it possible to avoid a monthly fee. You must maintain a $500 minimum daily balance for accounts opened at a physical branch. Or a $300 average daily collected balance for accounts opened online.
With a minimum daily balance requirement, this amount must be in your savings account at the end of each business day.
Keep in mind that it's okay if your account drops below this threshold at some point throughout the day. Just make sure you deposit funds into your account by the end of the business day to meet the minimum and avoid the fee.
The average daily collected balance is the average dollar amount deposited into your savings account over the month.
One benefit of Valley Bank's All Access Savings is that you'll only pay a $5 monthly maintenance fee if you don't meet the above requirements.
Earn Interest and Grow Your Account
The interest rate you receive from a bank determines how fast you're able to grow your savings account.
Regular savings account rates aren't as attractive as rates you'll find with an online savings account.
However, if you prefer a regular savings account with a brick and mortar bank, Valley's All Access Savings does come with a competitive rate.
Interest on this savings account compounds daily, and is paid monthly.
Tap Your Account Anytime With a Free ATM Card
The goal of a savings account is to save money and grow your account. This involves limiting the number of times you tap the account.
To remove the temptation to dip into their account unnecessarily, some people open a savings account and forgo getting an ATM card. This is an option, and it can cut down on the number of withdrawals. But at the same time, an ATM card provides peace of mind because you're able to get cash in an emergency.
The All Access Savings account includes a free ATM card, allowing you to pull money from your account on an as-needed basis.
Other Fees
There's never a fee when you use a Valley Bank ATM to withdraw cash. There's also no charge when you withdraw cash from a non-Valley ATM. Although you'll likely pay a fee to the bank that operates this ATM.
The upside is that Valley Bank will reimburse fees you pay to use a non-Valley ATM each month. You'll receive a credit on up to six of these transactions. The bank applies funds to your account on the first business day of the month.
Keep in mind that federal regulations allow no more than six withdrawals from a savings account in a month. You're charged for any withdrawal that exceeds this number.
Often times, this limit only applies to outgoing transfers from savings to checking.
It also includes transfers for overdraft protection and bill payments. This limit doesn't usually apply to ATM withdrawals and in-branch withdrawals.
VNB All Access Savings Account Fees
| Type of Fee | Fee |
| --- | --- |
| Excess Withdrawal | $10 |
| Stop Payment Fee | $35 |
| Returned Item Fee | $20 |
| Non-Sufficient Funds Fee | $36 |
| Domestic Incoming Wire Transfers | $15 |
| Domestic Outgoing Wire Transfer | $30 |
What to Look for In a Savings Account?
A savings account is a powerful tool, but not all accounts are equal.
There are good savings accounts and bad savings accounts. So it's important to do your homework, compare features, and then decide which account is the best choice for you.
When opening a savings account with a brick and mortar bank, some people may feel it's unnecessary to compare interest rates with similar banks. Likely because these financial institutions are known to pay little interest.
It's true that a savings account with a local bank doesn't earn as much interest as an online-only savings account. Even so, it is possible to find higher rates at a brick and mortar bank — but you have to look for these accounts.
Make sure you compare rates with at least three or four banks before opening an account.
You should also compare maintenance fees among various banks. Valley  Bank's $5 monthly maintenance fee may not seem like a lot of money. Yet, with a little research you'll find that some banks don't charge its customer maintenance fees. Nor do these banks impose minimum balance requirements.
No maintenance fees are common with online savings accounts.
Some savings solutions also require minimum opening deposits up to $1,000. Therefore, an account with an opening deposit requirement of only $100 may be attractive.
But $100 is somewhat high considering how some banks don't require a minimum opening deposit, or only require a minimum deposit of $25. Again, this is typical with online savings accounts.
Life can get hectic from time to time, and you may not have time for a bank run. So it's important to find a bank that offers mobile and online banking to help you manage your account.
This includes the ability to check your balance anytime and transfer funds between accounts. There's also the option to deposit checks from a mobile app.
The accessibility of funds is also crucial when comparing savings accounts. Even if you don't have intentions of pulling cash from your savings account on a regular basis, it's still beneficial to have an account that allows easy access to your funds — just in case.
Think about the location of bank branches and ATMs near your home.
Final Verdict: Is This Account Right for You?
The All Access Savings account is worth consideration if you're seeking an account with a low opening deposit. It's also a good account if you want to avoid monthly maintenance fees.
This is one option to grow your account since you'll earn a competitive interest rate. However, the interest rate won't be as high as what you could earn with an online only bank. You'll make out better opening a high-yield online savings account.
An online savings account might also be a better fit if you can't meet Valley's opening deposit rule.