Vio Bank Online Savings Account 2023 Review
Learn about the online savings account from Vio Bank, a division of MidFirst Bank. Find out about its market-leading savings rates and fee policies.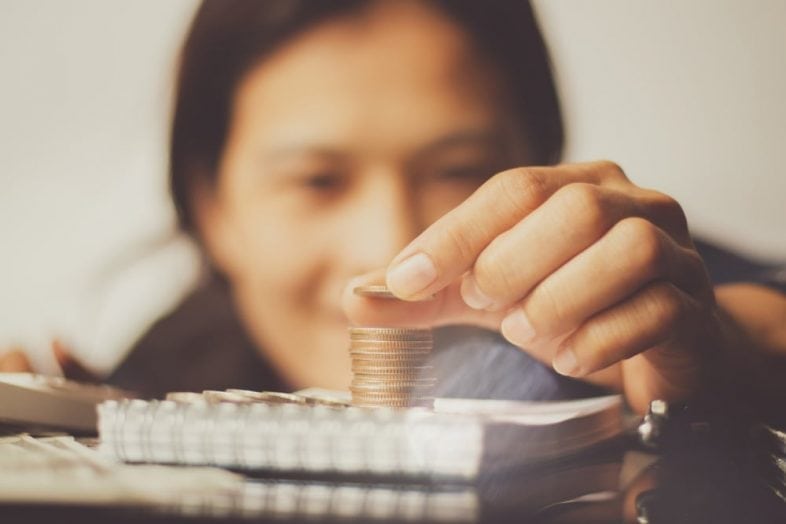 You're on the lookout for a new savings account.
Most likely, you're not earning a strong interest rate with your existing savings account.
That's why you might have come across Vio Bank, an online bank that touts a highly generous savings rate on its online savings account.
To simplify your effort in performing due diligence in researching Vio Bank, in this review we've analyzed this account to identify its key benefits (and drawbacks).
Find out out the account's:
Regularly Updated Interest Rates
Vio Bank Online Savings Account Account Pros & Cons
Pros
Cons

No monthly fee
Market-leading interest rate
Obviously:
One of the biggest draws of a savings account is its interest rate.
After all, you want to earn the most interest possible so that your account's balance grows quickly. Settling for a lower rate is like giving up free money.
The problem is that banks can change interest rates whenever they want, and there's not much you can do about it.
Given the annoying process involved in moving your money to a new bank, you might not want to put in the effort to move to a new bank every time you find an account with a better interest rate.
Committing to the best savings rate
The Vio Bank Online Savings Account is that Vio Bank regularly monitors its competition and keeps track of the interest rates they offer.
Vio Bank aims to be among the best in the U.S. when it comes to offering a great rate, so the bank constantly increases the interest rate to keep pace with other banks.
You can feel confident that your account's interest rate will be among the best available from online banks.
In fact:
Vio Bank does offer one of the market-leading rates.
FDIC-insured
Like other traditional and online banks, Vio Bank is FDIC insured because it is operating as the online division of MidFirst Bank.
Rest assured:
The FDIC insures up to $250,000 per account type, per customer at the bank. 
Here's the tricky part:
If you have deposits in MidFirst Bank, the $250,000 FDIC insurance limit applies to your combined balances at MidFirst and Vio Bank.
So, if you have $200,000 in a checking account with MidFirst Bank and $200,000 in an online savings account with Vio Bank, there will be $150,000 in deposits that have exceed the FDIC insurance coverage limit.
If you really need to keep a lot of money safe, you'll need to open accounts at multiple banks.
Or, consider putting some of that money in other account ownership types (such as a joint account) at the banks.
No Monthly Fees
Many banks have begun charging monthly fees on even their most basic checking and savings accounts.
There are to main reasons that they charge these fees.
Maintenance costs
One is that there are costs related to maintaining your account.
The bank has to pay employees to handle your transactions and make sure that all of your money is in the right place.
Attracting deposits
Another reason that banks have begun to charge these fees is that they can use them to influence customer behavior.
The truth is:
Banks want to earn money from their customers, so they want to encourage customers to make lots of deposits and to do other things that will result in the bank earning money.
Thus, banks give customers a few hoops to jump through to avoid the fees each month.
One of the biggest benefits of the Vio Bank Online Savings Account and online banks, in general, is that it charges no monthly fee.
There are no hoops to jump through and no minimums to maintain.
Other Fees
Monthly fees are the most common type of savings account fee, but they aren't the only fees that you might face.
Though you probably won't have to deal with most of these fees, it's good to be aware of them.
Vio Bank Online Savings Account Fees
| Type of Fee | Fee |
| --- | --- |
| Monthly Maintenance | $0 |
| Excess Withdrawal | $10 |
| Stop Payment Fee | $30 |
| Returned Item Fee | $7 |
| Domestic Incoming Wire Transfers | $0 |
| Domestic Outgoing Wire Transfer | $18 |
Mobile Banking is Lacking
As an online bank, Vio Bank does not operate any branches.
The fact is:
It saves money by not paying the costs of running physical locations. 
Rather, customers benefit from low fees and high interest rates as a result.
Nevertheless:
You want to be able to access your money easily.
Vio Bank does offer online banking to help you manage your accounts, including viewing your balances and initiating fund transfers.
However, there are not mobile banking apps yet for Vio Bank -- making it just a little less convenient for customers. (You can still use your smartphone's web browser to log into your Vio Bank account.)
How Does It Compare?
When you're in the process of opening a new savings account, it's easy to get overwhelmed by the number of options on the market.
Despite this, you should do your best to find the right account for your needs.
If you find the right account and make sure it is easy to use, you'll find it much easier to save and avoid paying monthly fees.
Fees
The first thing to compare when looking at savings accounts is their fee structures.
Ideally, choose an account that doesn't charge a monthly fee.
At the very least, choose an account that has fee waiver requirements that you can easily meet each month. The last thing you want is to have your monthly fee payments wipe out any interest you earn.
Rates
Next, look at the interest rate offered by each account.
The higher the interest rate, the better.
Settling for a lower interest rate is like giving up free money and given the impact of inflation on the value of your savings, you don't want to chance losing purchasing power to inflation.
Special features
The last thing to look at is the special features offered by each account.
Some savings accounts offered by banks that also have checking accounts offer services like overdraft protection. This can help you avoid costly overdraft fees.
Other savings accounts might offer perks like discounts, rewards for meeting savings goals, or software that you can use to manage your finances.
The actual value of each of these services is highly variable. One person may find a feature incredibly useful, even if someone else never uses it. Only you can decide which features are important to you.
The Final Verdict
The Vio Bank Online Savings Account is a solid online savings account for people who rarely withdraw money from their savings account.
It pays a great interest rate with no monthly fee -- staying competitive with some of the top savings rates available nationwide.
The notable downside is the lack of a mobile app -- at least for now.