Wealthfront Cash Account 2023 Review
Learn about the Wealthfront Cash Account in this review of its monthly fees, interest rate, and convenience features compared to the best savings accounts.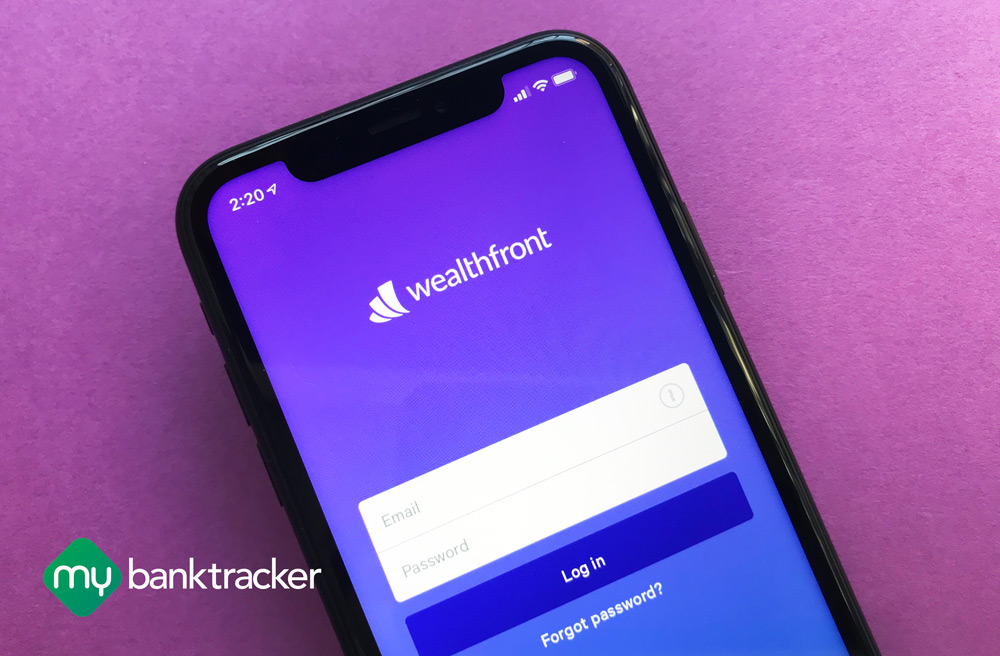 Wealthfront App
You may already know Wealthfront as one of the top robo-advisory services for people who want to invest smarter.
To help you save smarter, Wealthfront also offers the Cash Account, which aims to compete with the best savings accounts.
Like many online savings accounts, the Wealthfront Cash Acccount has a very strong interest rate with no monthly fees.
But, the account provides extra protection of your deposits.
This isn't your traditional savings account. But, it can be a strong addition to your portfolio if you're looking reach short-term savings goals.
Find out how the Wealthfront Cash Account can help you save more.
Wealthfront Cash Account Pros & Cons
Compare Savings Options
Be sure to check out more savings accounts worth considering:
Get a Competitive Savings Rate
Unlike Wealthfront's other accounts, the Cash Account doesn't hold investments.
The Cash Account is a safe and secure place to keep your money. You might open an account to prepare for the future, save for a short-term goal, or boost your emergency fund.
So:
A higher APY gets you to the finish line sooner.
The interest rate with Wealthfront's Cash Account is very high. In fact, it's higher than the rates on most traditional savings accounts. It's also higher than the rate on many online savings accounts.
The longer you keep your funds in the cash account, the more interest you'll earn. And since interest compounds, you'll earn interest on your interest. This further maximizes your savings.
Bonus Protection With Extra FDIC Insurance
Most bank accounts are FDIC-insured. This protects your cash in the event of bank failure.
Yet, the standard FDIC deposit insurance covers up to $250,000 per account ownership type, per bank.
If you keep more than this amount at one bank, there's not guarantee on the excess if your bank closes up shop.
With the Wealthfront Cash Account, you get FDIC deposit insurance of up to $8 million (a total of $16 million for joint accounts).
How?
Wealthfront works with 32 FDIC-insured partnered banks to hold your funds.
If you have more than $250,000 stashed away, there's confidence in knowing that your money is protected and not going anywhere.
Rest Easy With No Market Risk
Stock market investments carry some degree of risk. These investments are unpredictable once you factor in stock market bubbles and crashes. And frankly, many people can't stomach the volatility.
Some people enter the market when it's hot and choose the right investments. As a result, they may gain more than they ever anticipated.
This isn't the case for everyone. Others experience major losses, losing all or most of their investments and earnings. For this reason, some people prefer to keep their money out of the market.
If this applies to you, Wealthfront's cash account is worth a closer look.
Even though this account can be used for long-term financial planning, it's safer because your money stays out of the market. So you don't have to feel the effects of short-term volatility.
This account is an option if you're looking for a better return on your money, but don't want to lose your shirt.
Unlimited Fund Transfers
The goal of a cash account is to boost your earnings and build your savings.
But sometimes, you might need to tap funds in your account. If so, no worries.
This is your money. So you're free to dip into your cash account anytime. For this reason, Wealthfront's cash account might be more suitable than opening a certificate of deposit (CD). Certificates of deposit are also considered low-risk saving vehicles. 
You're guaranteed to get back what you put into the account, plus interest. The problem with a CD is that you must agree to keep your money in the bank for a certain length of time. In exchange, you earn a higher interest rate.
These terms don't apply to a Wealthfront cash account. You can schedule transfers anytime from this account and get your cash in about one to three business days.
And the best part:
There's no penalty for tapping your cash account. You'll enjoy unlimited free transfers.
Savings accounts with an online or brick-and-mortar bank only allow six transfers from the account each statement cycle. The bank may close your account or charge an excess withdrawal fee if you exceed this limit.
The excess withdrawal fee discourages withdrawals from your savings. Unfortunately, this fee also eats into your balance and earnings.
Save Money With No Monthly Fees
While on the subject of fees, keep in mind that some banks charge monthly or services fees.
These also eat into earnings your account generates. So it's important to shop around and compare bank fees before opening an account.
Wealthfront's Cash Account has absolutely no fees. This includes no advisory fees and no management fees.
You can open an account and not feel like you're being nickel-and-dimed.
Get Started With Only a Dollar
Some accounts with other institutions require a minimum opening deposit of $25, $100, or $500. High opening deposit requirements make it harder to get started.
The good news:
You can open a Wealthfront cash account with only $1.
Also, you're not required to make any additional deposits in the future. This is perfect if you're just starting out and have limited funds.
Despite your situation, you can still get an early jump-start on financial planning.
What to Know Before Opening an Account?
Wealthfront's Cash Account has many impressive features that you might not find elsewhere.
The Cash Account also doubles as a checking account because customers get a debit card that can be used for purchases and ATM access.
Wealthfront is partnered with the Allpoint ATM network to provide surcharge-free access to 19,000+ ATMs nationwide. However, any out-of-network ATM transactions will cost $2.50, in addition to any ATM operator surcharge.
These are also time-saving, convenient bank features:
Mobile check deposit lets you deposit a check using your cell phone.
With bill pay, you can set up automatic payments from your account.
For mobile check deposit, Wealthfront has limits of 10 checks deposited per day (up to 25 per month) or $10,000 per month.
How Does It Compare to Other Savings Accounts
Make sure you do your due diligence and compare this cash account with a savings account.
Yes, Wealthfront's cash account has features that appeal to many people. But it's lack of some basic functions may not appeal to you.
You need to identify which bank features are important to you, and then choose an account that meets your individual needs.
As you shop around, don't forget to compare interest rates, the minimum deposit to open an account, and service fees.
Ideally, you want to maintain a long-term relationship with your financial institution. If you research in the beginning, it'll be easier to find an account that not only benefits you today, but one that'll benefit you long-term.
This way, you avoid hopping from bank to bank.
Final Verdict
So, what's the final verdict?
The bottom line:
The Wealthfront Cash Account is a great account to have if you're looking for a low-cost, high-yield savings account with some convenient features of a checking account.
The extremely high FDIC-insurance coverage is also great for big savers who don't want to keep multiple savings accounts with different banks to ensure deposit insurance coverage.