5 Tips to Save Money on United Club Passes
One-time United Club passes are ways to access the airport lounges of United Airlines. See how you can save money on these passes and annual membership.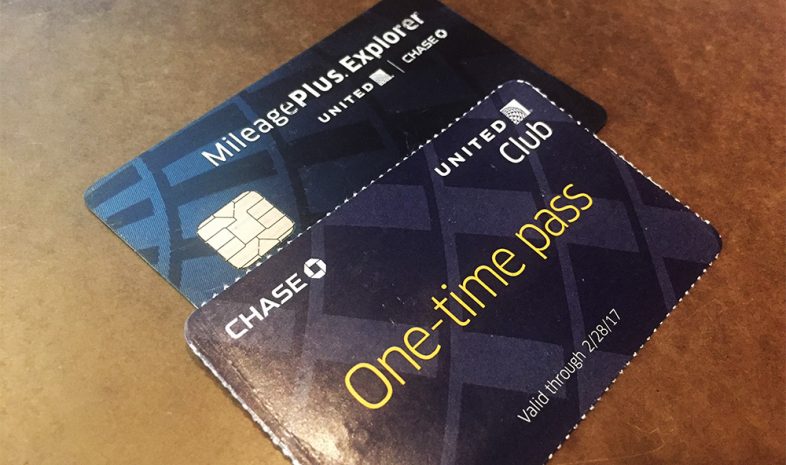 United Clubs are airport lounges that are accessible to passengers of United Airlines.
If you frequently fly with United, there's a good chance you've spent some time in the airport and have, at least, heard of these lounges.
United Clubs allow passengers to relax and make their experience in the airport more comfortable. Access to these lounges is available through annual memberships or one-time passes.
Before considering a United Airlines club membership, you might want to start out with a United Club one-time pass.
Here's what you need to know about these passes that give you exclusive access to all the perks and amenities offered by United Clubs.
---
United Clubs: Airport Lounges for Comfortable Travel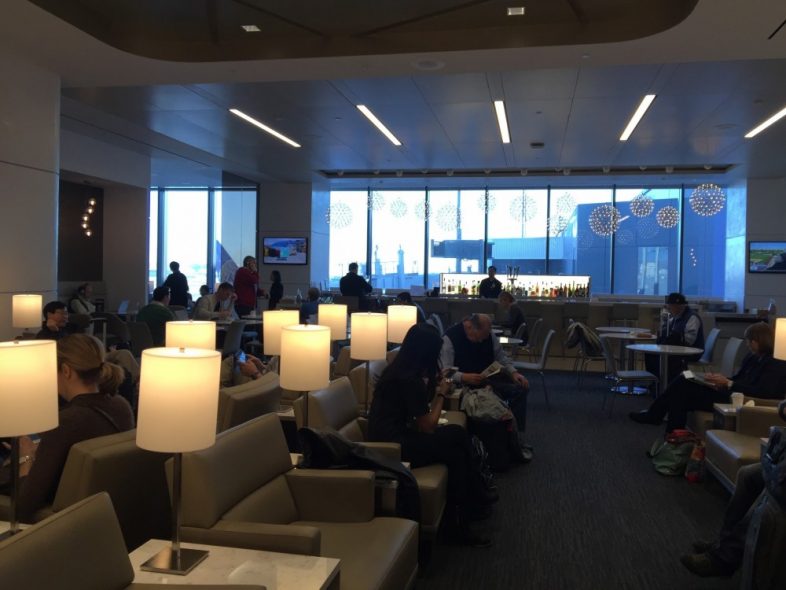 United Clubs are located in more than 45 airports worldwide, so there's a good chance that if you're flying with United Airlines, you'll find one in your airport.
For many travelers, a United Club one-time pass is well worth its cost, especially if you spend a great deal of time in airports waiting to get from one destination to the next.
You can generally purchase a membership to United Clubs for $550 per year, but if you don't travel enough to justify the cost of the membership, you could select a one-time pass, which usually costs $59 per pass.
There is an initiation fee of $50 or 7,000 miles for all new United Club memberships and for renewals for memberships that are more than 30 days past expiration.
What Do You Get with a United Club One-Time Pass?
United Club airport lounges provide a relaxed area for travelers who are waiting for their flights as well as amenities such as personalized travel assistance, complimentary Wi-Fi, free beverages, and complimentary snacks or breakfast.
Some of the other United Club membership benefits include but are not limited to the following:
Complimentary bar service
Assistance with reservations, seat assignments, and ticketing
Telephones with data ports for using your computer
Complimentary local phone calls and use of fax machines
Conference rooms with speakerphones and DVD players
Use of copy machines
Periodicals and newspapers
Helpful information on dining and entertainment in the area
Expanded premium beverage selections
Access to showers
Note that benefits and availability may be different depending on the location but each is designed to provide the most comfortable and relaxing environment possible while you are waiting for your flight.
Get free United Club access with United MileagePlus Credit Cards
For many consumers, United MileagePlus Credit Cards are the most budget-friendly ways gain access to United Clubs, while also getting the most out of each and every flight with the airline.
There are two credit cards designed to help United Airlines frequent flyers maximize their purchases and flights – the United Explorer Card and the United Club Card.
Both cards offer a rewards program for earning and redeeming miles for award flights, as well as additional benefits when you travel.
Determining which card of the two is the best for you will depend on your spending and how often you fly with United Airlines.
Both cards, however, offer opportunities to get you access to United Clubs easier and cheaper than non-cardholders.
United Explorer Credit Card annual fee equals two one-time passes per year
If you don't fly enough to use a yearly United Club membership, it's worth considering the United Explorer Credit Card.
This card not only awards two miles for every dollar you spend on United Airlines tickets and one mile for each dollar on other purchases, but it provides a number of benefits for flying with United Airlines.
Further, as a cardmember, you get two one-time passes to United Clubs that you can use each year.
Other benefits that come with this card include free first checked bag for you and a guest, and priority boarding.
This card has an annual fee of $95, which is waived your first year.
If you fly with United Airlines and only need a couple passes to the airport lounge each year, the United Explorer Credit Card may be the most economical of the two cards.
United Club Credit Card for free lounge membership
For those who travel very frequently with United Airlines and can use the United Club membership, the United Club Credit Card is a better option.
This card provides United Club membership every year, in addition to other benefits like free checked bags and premier access travel services.
Plus, you get double miles for each dollar you spend on United Airlines tickets and 1.5 miles for each dollar spent on all other purchases.
This card has a higher annual fee of $450 per year, however, the complimentary United Club membership alone is worth $550 per year.
Plus, this membership gives eligible travel companions access to United Club as well -- if your spouse travels with you on the same reservation, it can save as much as $1,100 per year in United Club membership fees.
Tips for getting the most out of United Club passes
If you're looking for a discounted offer on United Club one-time passes, you may be able to find offers on eBay and Craigslist at lower prices than you would find directly from the airline.
If you decide within 30 days of purchasing a one-time pass that you want to become a member, United Club will waive the price of the initiation fee, which is worth $50.
If you frequently travel with other people on the same reservation, it's more cost-efficient to buy a membership or use the United Club Card than to purchase one-time passes for each person.
In order to ensure you don't even miss a day of your membership, you can renew a United Club membership beginning 60 days prior to its expiration at the price effective on the date of renewal.
There are often discounts on one-time passes if you purchase them with the mobile app.
Rules for using a United Club one-time pass
One-time passes are only good for one person, one time.
If you have companions traveling with you, even on the same reservation, they will need their own passes for access to United Club and its amenities.
One-time passes are available for purchase at United Club locations.
Other rules that apply to using United Club one-time passes include the following:
You need a government-issued photo ID and the one-time pass for access
Must be 18 years of age or older to use a one-time pass
One-time pass admits one person with no guests unless there is a child under 2 years of age
United Club members who exceed their guest allotment will be charged $59 for any additional guests
One-time passes cannot be used at Arrivals facility, Global First Lounge, or Star Alliance lounges
Access may be limited for one-time pass users during high-traffic times
Expired one-time passes will not be honored or accepted after their printed expiration date
One-time passes expire one year after they are issued
If a membership has been expired for more than 30 days, it is considered a new enrollment
United Club FAQs
You have questions about the United Club, and we have answers:
Where can I purchase United Club Membership?
United Club membership can be purchased online at united.com, by calling the United Club Service Center at 1-866-UA-CLUBS, or by visiting any United Club location.
Where are United Clubs located?
Check out united.com/unitedclub for a complete listing of all United Club locations and access policies.
What if I want to upgrade to a different region or add additional passengers to my membership?
Upgrading your membership will extend its duration for another year with the new level of benefits that you select. Any left over value of your existing membership will be added to the membership upgrade automatically.
Can my membership be eligible for auto-renew, and where can I renew?
Yes, you have the option to schedule your membership renewal in advance, so that your membership renews automatically with an existing payment method. 
Renew your memberships from your My Account page, you will have the option to select from the benefit options and to determine the price of your membership.
Can I purchase a membership as a gift for someone?
Visit united.com to purchase a United Club membership for your friends and family, and help to make all their journeys more comfortable and convenient.
If you received a membership as a gift, go to this link to activate your account.