When Is the Best Time to Book a Cheap Flight?
It may be travel's biggest mystery: when should you buy your airline ticket? Some experts say eight weeks, others six. Here are tips to get cheap airfare.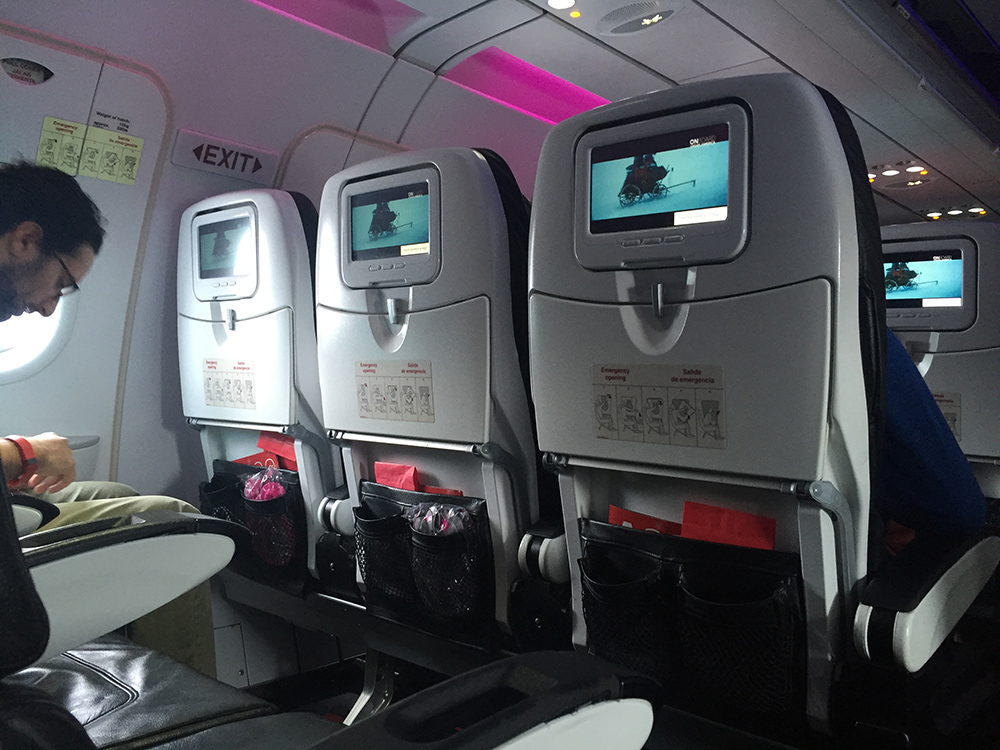 It is perhaps travel's biggest mystery -- when should you buy your airline ticket? Some experts say eight weeks before you fly out, others say six weeks. Some studies mark Tuesday at 3 p.m. EST as the most optimum time to get the cheapest airfare, while others say Wednesday at 1 a.m. is the your best bet. Numerous studies and travel experts have weighed in on the best time to book airfare. Because airlines change their prices constantly, it can be difficult to determine when you should book a flight for the best price. And prices are affected by a number of factors. A carrier's main goal is to make as much money on a flight as possible -- which means selling all the seats on a plane and getting the maximum amount of money it can. Airlines use complicated algorithms to determine the prices you pay to book a flight online. That's why sometimes you pay a radically different price for a flight compared to the passenger sitting next to you. Over the years, many sites and studies have attempted to predict the exact time you should book a flight to get the best price. Here's a sampling of strategies when it's cheapest to fly:
8 weeks -- economist Makoto Watanabe's scientific formula
7.5 weeks or 54 days in advance for a domestic flights -- CheapAir study analyzing four million airline trips
6 weeks or 42 days -- Airlines Reporting Corporation's analysis of $80 billion worth of ticket sales
3 weeks or 21 days for domestic flights -- Kayak's analysis of its search queries
Tuesday at 3 p.m. EST -- FareCompare's study of its pricing engine data
Wednesday at 1 a.m. (time zone based on the airline's hub and over the phone only) -- Peter Greenberg, travel editor at CBS News
Weekends -- researchers at Texas A&M
Clearly opinions are mixed about when it's best to book airfare. Beyond predicting when airlines will lower their prices, a host of factors play into the amount you pay for a ticket -- including time of booking, popularity of the destination, and when you plan to fly out. One thing that is known: If you buy you ticket too early you could miss out on potential deals that might come down the line; if you buy too late you could be stuck paying a premium price for a seat that would normally be hundreds of dollars cheaper. Don't let the airlines sap you out of your hard-earned money. Here are 10 tips to help you score the best airfare the next time you fly:
1. Research
Comparison shop around different booking websites like Kayak and Orbitz, as well as individual airlines' websites (particularly low-cost carriers like Southwest). This will give you a rough idea of the price range you should expect to pay for a flight during certain time frames.
2. Don't wait too late
Better to err on the side of being early than being too late. In fact, booking early is one of the best ways to find lower fares since airlines increase prices the closer it gets to departure time. Booking a flight within weeks -- or even worse, days -- before you leave often means you're at the mercy of the airlines. And unless you're lucky and find a deal, prices won't be cheap if you book last minute.
3. Timing is still everything
If you want to get the cheapest flight, be prepared to catch your plane first thing in the morning or really late at night on a red eye. That said, you can still score decent fares for flying out mid-day during the middle of the week.
4. Grab a good flight price
It's a dangerous game to play waiting for airline prices to drop even further. As soon as you see a price that seems reasonable to you -- and your budget -- book it. Don't wait for a deal that might or might not come. You're not guaranteed to receive the lowest price -- ever. This is particularly true if you're planning a trip to a popular tourist destination.
5. Remember deals come at any time
Studies and experts' advice might help guide you toward a time frame when you might think about purchasing your airfare, but it's not a foolproof strategy. Airlines make deals available all the time, at any time. There isn't a specific day or time you should be on the lookout for a deal. You should be on the lookout all the time.
6. Check and check some more
Airfares change constantly. So keep an eye out of for flight prices as soon as you can (just don't book too early). Check flight prices early and keep checking.
7. Set up airfare alerts
If you're hunting for the lowest price, let a website do it for you instead. SmarterTravel, Airfarewatchdog, FareCompare, Yapta, and Kayak all offer fare alert services.
8. Fly mid-week
You can save money by avoiding busy travel days. It's cheapest to fly on days that are less popular because less demand means more seats are open, which translates to cheaper airfare. So plan to fly on a Tuesday or Wednesday. If you must fly on the weekend, Saturdays are generally cheaper. Note: there are exceptions, of course, for holidays.
9. Be flexible
The more open you are with your travel dates, the more likely you are to score a deal. If you have flexibility with your itinerary, you can try to fly in and out on different dates, as well as different airports near your destination.
10. There are exceptions to every rule
Getting cheap airfare depends on so many factors -- your destination, demand for the flight, supply -- you shouldn't let any of these findings dictate when to purchase your tickets.
---
Posts You may also like
Best Times to Travel and Buy Travel Tickets Using Credit Cards