United Explorer Travel Credit Card 2023 Review
United Explorer Card is reviewed for its travel benefits including free checked bags, United Club access, priority boarding, and miles.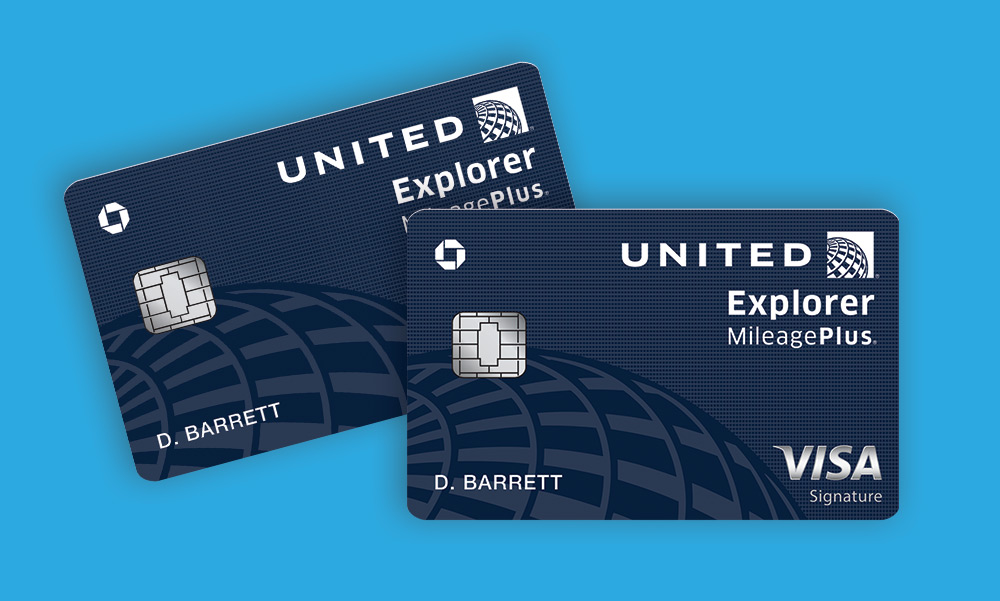 United Explorer Card
The United Explorer Card is one of the two branded credit cards from United Airlines.
For frequent travelers who fly with the airline, the card can provide a great deal of value.
In addition to rewards that can be redeemed for free flights and upgrades, there are travel benefits that not only save you time and money when you fly but also help you to enjoy a more comfortable experience.
(The other card, the United Club Card, is considered a more elite card for those who travel very frequently with the airline.)
The , however, does come with an annual fee.
Many people avoid credit cards with annual fees because they may not get enough value from the cards' features.
We reviewed the card to see if the annual fee is worth it for you.
Main Card Features 
United MileagePlus Explorer Card Pros & Cons
Double miles with United. You get two miles for each dollar you spend on tickets from United Airlines and one mile for each dollar you spend on all other purchases.
Your miles do not expire, and you can earn an unlimited amount of miles.
Redeem miles for free airfare
You can redeem your miles for award flights with United Airlines, starting at 25,000 miles for a round-trip flight or 12,500 miles for a one-way Saver Award flight.
You can also redeem your miles for hotel stays and merchandise, but the value of each mile decreases from more than one cent per mile to less than one cent per mile if you choose options other than redeeming for flights.
No foreign transaction fee
For those who find themselves frequently traveling outside the United States, it's important to use a card that does not charge a foreign transaction fee.
This fee with other cards can cost you as much as 3%, but this card has no foreign transaction fee.
The United Explorer Card can save you money if you plan to use your card for foreign purchases.
Credit Card Perks
Some of the best features of the United Explorer Card are its many travel benefits designed to make traveling and flying with United Airlines much easier and more comfortable.
Some of these travel benefits include the following:
First checked bag free
As the primary cardmember, you and one companion traveling on the same reservation get your first checked bag free.
This can save you as much as $25 per bag, each way, per person when you purchase your tickets with your card.
United Club access
You also get two one-time passes each year to the United Club airport lounge.
United Club provides complimentary beverages, snacks, and other amenities like free Wi-Fi. Access to the lounge is usually, at least, $59 for a one-time pass.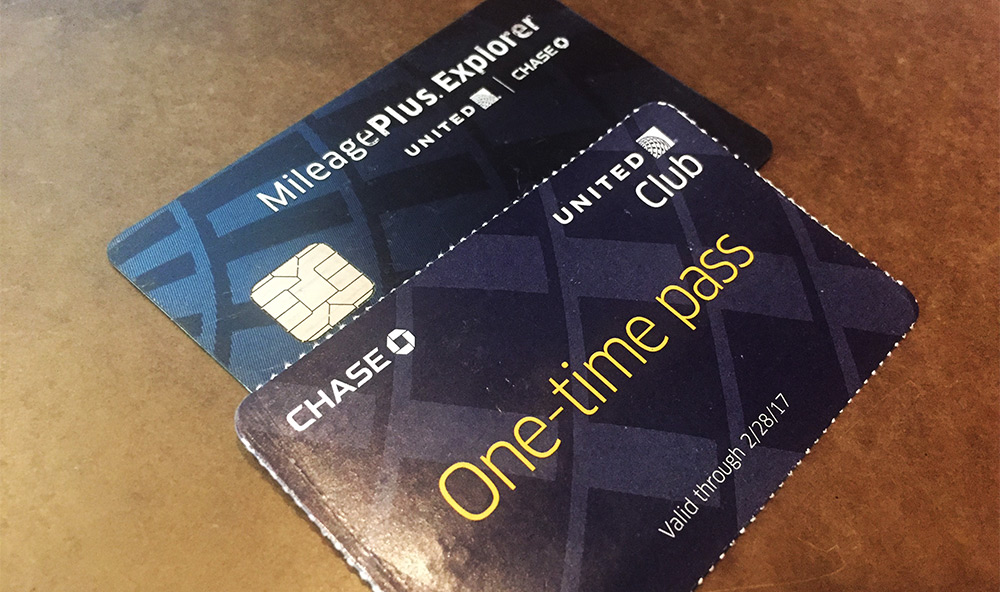 Luxury hotel privileges
Card membership includes additional privileges and perks at more than 900 luxury hotels and resorts worldwide in the Luxury Hotel & Resort Collection.
These privileges include room upgrades, complimentary breakfasts for two, early check-in, late checkout, and many others.
Priority boarding
Cardmembers and companions on the same reservation can also take advantage of priority boarding so that you can board the plane before general boarding.
Calculating the Costs: Other Fees and the Interest Rate
The annual fee of $95 is waived the first year. In order to get the most out of the card, you should be certain that you can justify this fee on a yearly basis.
With enough travel on United flights, you can earn enough miles and rewards to cover this fee.
The easier way to make up for the fee is to take advantage of the free checked bags, United Club passes each year, potential anniversary bonus miles, and more.
Use of a single United Club pass and one free checked bag on a roundtrip flight is equivalent to $109 in savings, which is already more than the cost of the annual fee.
Other costs and fees to consider with the United Explorer card include the following:
Balance transfer fee -- $5 or 5%, whichever is greater
Cash advance fee -- $10 or 5%, whichever is greater
Late payment fee – up to $39
Returned payment fee – up to $39
Foreign transaction fee -- $0
While United Explorer Card has interest rates and services fees that are typical for airline credit cards, the $0 foreign transaction fee is most noteworthy.
It means that you'll save even more money if you ever use the card for international purchases. Normally, foreign transaction fees are 3% of the purchase amount.
Final Verdict: Is the United Explorer Card Worth the Annual Fee?
Fans and travelers who frequently travel with United Airlines, whether for business or personal reasons, can likely find a number of ways to compensate for the annual fee.
Although you basically get to try out the card for a year without paying an annual fee, it's important that you plan to pay $95 per year after that, and make sure you get enough out of the travel benefits and rewards program to help pay for it.
You can also save money with this card if you travel outside of the U.S. or need to use the card for foreign purchases because there is no foreign transaction fee.
If you don't travel with United Airlines enough to take advantage of the travel benefits, you may find it difficult after the first year to justify the annual fee.
In this case, it's best instead to select a different travel rewards credit card that has no annual fee, or one that focuses on the types of purchases you make the most often.
However, for those who fly with friends and family a few times a year, the United Explorer Card offers a highly valuable sign-up bonus, a rewards program that can help you rack up miles and free flights quickly, and a plethora of travel benefits.
If you use the card and take advantage of what it offers, you will find the annual fee well worth paying after your first year.