TransferWise vs. WorldRemit: Best for Money Transfers?
Compare TransferWise and WorldRemit for international money transfers based on their fees, currency exchange rates, and countries served.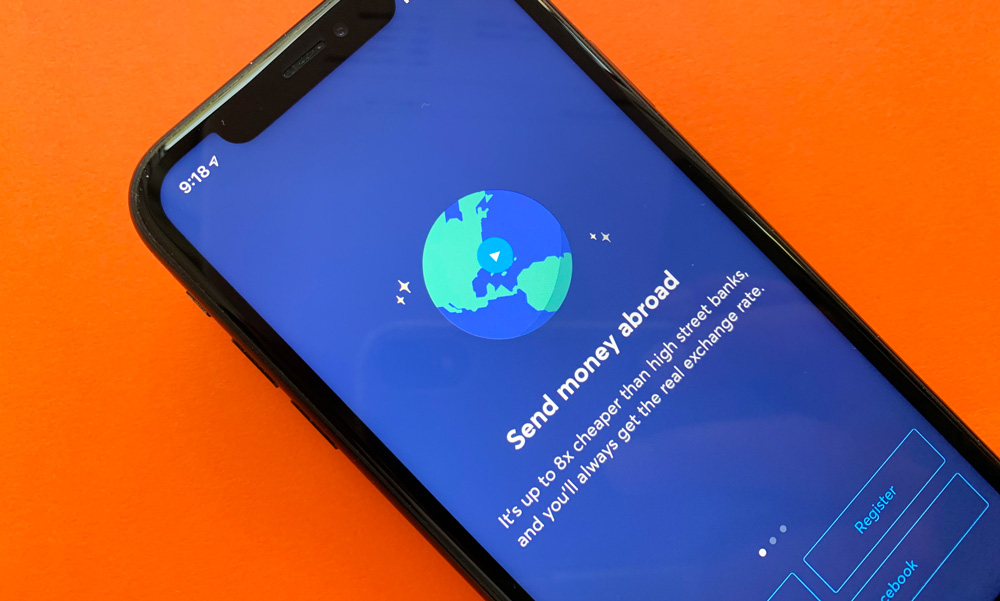 TransferWise iPhone App
As both the world and the economy increasingly go global, both people and businesses are looking for less expensive ways to transfer money, especially across borders.
TransferWise and WorldRemit are rapidly gaining popularity as low-cost international transfer providers -- aiming to beat wire transfers via banks.
Compare the two online money transfer companies to see which one is the better option for you based on:
Cost
Exchange rates
Countries and currencies served
Transfer speed
Funding sources accepted
Mobile access
TransferWise vs. WorldRemit Comparison
| TransferWise | WorldRemit |
| --- | --- |
| Serves 57 countries | Serves 145+ countries |
| Send and receive 50 currencies | Send and receive 50+ currencies |
| 4+ million customers served | 4+ million customers served |
| Based in New York City, NY | Based in Denver, CO |
| Launched in 2011 | Launched in 2014 |
Pricing and Fees
TransferWise Pricing
There are no fees when you either accept money or make payments in your local currency.
Fees enter the picture only when you convert money between different currencies, though there may be fees for funding your account with certain debit and credit cards.
They also do charge a fee of $1.30 to move money between your account and your regular bank account.
In most cases, there will be no fees charged by the banks, whether sending or receiving.
However:
There are fees for credit cards and debit cards.
For credit cards, fees can range from 0.3% to 2%, depending on both the type of credit card used and the currencies involved.
Debit card transfers are often free, but in some cases, they can range between 0.15% and 2%.
As an example, the screenshot below shows the transfer of US$1,000 to a recipient in Europe, who will receive 880.17 euros. The transfer is initiated on April 16, and will arrive on April 17. As of April 16, the USD/EUR exchange rate is 1.1284, making the dollar conversion $993.14. The difference of $6.86 is comprised of $2 for the bank debit, and a $4.86 fee to TransferWise.
Also, certain currency transfers will take place using the international SWIFT network, and participating banks will charge a fee for this service.
If the transfer will use the SWIFT network, you'll need to determine from the receiving bank what they'll charge for the transfer.
WorldRemit Pricing
WorldRemit very low fees for bank transfers, though there may be fees charged by your bank.
The same is true with credit and debit card transfers.
Normal fees that apply to the cards will be charged by the sponsoring bank. There are also no additional fees charged for using either Apple Pay or Android Pay.
As for transferring funds internationally, WorldRemit may be even less expensive than TransferWise. It charges based on a sliding scale – the higher the amount transferred, the lower the fee.
For example, to transfer $1,000 to France from the U.S. carries a fee of $3.99. But for $5,000, the fee drops to $.01 (one cent).
But for comparison sake, we worked an example based on transferring $1,000 from the U.S. to France.
As you can see from the screenshot below, it will cost $1,003.99 to send the funds, and the recipient will receive 869.12 euros.
Based on the USD/EUR exchange rate of 1.1284, the transfer amount in net dollars after conversion is $980.72. It would seem then that in addition to the $3.99 fee charged by WorldRemit, there is also an exchange rate cost of $19.18 ($23.17 total including the base fee).
So while WorldRemit has a lower base transfer fee than TransferWise, the exchange rate cost is clearly higher.
How Exchange Rates are Handled
TransferWise Exchange Rates
Banks and other transfer methods use an above market rate in which the higher charge represents additional income to the transfer agent.
The above market rate isn't always obvious, apart from the reduced remittance amount.
By contrast:
TransferWise uses a conversion method called mid-market exchange rate.
In this way, TransferWise does not charge a markup on the actual exchange rate.
WorldRemit Exchange Rates
Though their website doesn't say so explicitly, it appears WorldRemit uses an above market exchange rate, rather than the mid-market exchange rate used by TransferWise.
As a result, while the actual transfer fees may be lower than TransferWise, the exchange rate cost will be higher.
However:
This will still be considerably lower than what you will be paying for international transfers using a typical bank.
Even though WorldRemit may be using a similar exchange rate methodology, their international transfer fees are considerably lower than the banks.
Countries and Currencies Served
TransferWise Currencies
The service can accommodate transfers of 50 currencies.
Transfers are most commonly handled by bank-to-bank transfers.
However, you can pay with either a debit or credit card with some currencies. Some also allow for a SOFORT transfer method, which integrates with more than 40 international payment service providers, including SlimPay, worldpay and TeleCash.
Now:
If you're using the web version, you can hold and manage money in more than 40 currencies, enabling you to avoid exchange rate movements.
You can also send money to more than 50 countries. One major advantage with TransferWise is that they automatically lock an exchange rate for a certain amount of time.
For most countries, the lock will be 24 hours, but for others it may be 48 or 72 hours. In order to get the benefit of the lock, you have to transfer your money to the service within a specific timeframe.
WorldRemit Currencies
You can send money from 50 different countries, including the U.S., Canada, Brazil, Australia, New Zealand, Japan, Hong Kong, the Philippines, Taiwan, South Korea, South Africa, Somaliland, Saudi Arabia, Jordan, the Gulf emirates, and most countries in Europe.
And once again, funds can be sent to recipients in more than 145 countries.
TransferWise and WorldRemit Transfer Speed
TransferWise Speed
Transfers will be completed in one or two days in most cases.
With a multi-currency account, you can hold more than 40 currencies at one time, and convert between them at the real exchange rate.
Your account also comes with a debit MasterCard, as well as personal account numbers.
TransferWise transfer limits vary based on currency, though they don't publish specific guidelines. They only report that if you're either over or under any currency limits, you'll be alerted with an error message.
WorldRemit Speed
The company advertises that most transfers will arrive instantly. This includes funds sent by bank transfer, cash pick up, mobile money, and Airtime top-up.
However, home delivery can take anywhere from 24 hours to seven days, depending on the location of the destination.
Similar to TransferWise, transfer limits are based on the laws in each respective country.
Funding Sources Accepted
TransferWise Funding
You can fund your TransferWise account using a linked bank account. This can be done using bank transfer, a debit card, or a SWIFT transfer.
WorldRemit Funding
You can pay for your transfers using bank transfer, ACH, SOFORT, Android Pay, Apple Pay, and credit, debit or prepaid cards.
Other sources include Poli, Interac, iDEAL, and Trustly.
Mobile Apps
TransferWise App
The service is available for certain currencies using apps for both iOS and Android devices.
Through the mobile app, you can use either Apple Pay or Android Pay. The app enables you to hold and manage your money in 28 currencies.
WorldRemit App
The service is available at the App Store for iOS devicesand at Google Play for Android devices.
You can use the app to transfer funds to and from family and friends in more than 150 countries instantly.
When to Choose TransferWise and WorldRemit Over Traditional Wire Transfers
TransferWise and WorldRemit will work best for small businesses and self-employed individuals who have a significant amount of international business activity.
It will also work well for anyone who frequently transfers funds to and from family and friends in other countries.
Compared to money transmitters and banks
Both are considerably less expensive than traditional wire transfer services, such as Western Union, MoneyGram, and typical banks.
For starters, international transfers by traditional wire transfer services use above market exchange rate pricing.
It appears WorldRemit does as well, and TransferWise uses the less expensive mid-market pricing method.
However, while base fees for TransferWise and WorldRemit are just a few dollars (or cents) per transfer, traditional wire services charge much higher rates, either in base fees or through the exchange rate.
For example, to send $1,000 to Europe from the US through Western Union, the base fee is $5. But the conversion will be 842.2 euros, which converts to $950.34. Thus the total cost of the transfer will be $49.66. This compares with $6.86 using TransferWise and $23.17 using WorldRemit. It's also worth noting that Western Union will take six days to complete the transfer, compared to just one or two days for WorldRemit and TransferWise.
MoneyGram charges no fee for an online bank account transfer that will take 3 to 4 days. However, sending $1,000 to Europe will convert to 859.47 euros, or $$969.83. The net cost of the transfer will be $30.17, which is higher than both WorldRemit and TransferWise.
As for commercial banks, not only do they commonly use the above market exchange rate pricing method, but they also have high flat fees.
For example, Chase, the largest bank in the U.S, charges $50 for an outgoing international wire fee. The fee, plus the higher exchange rate pricing, will likely make bank transfers the most expensive type of international transfer.
It's clear that either TransferWise or WorldRemit will be both less expensive and faster for international transfers.