The Best Checking Accounts in Delaware for 2023
See which local banks in Delaware offer the best checking accounts based on their account fees and features -- compared to options from online banks.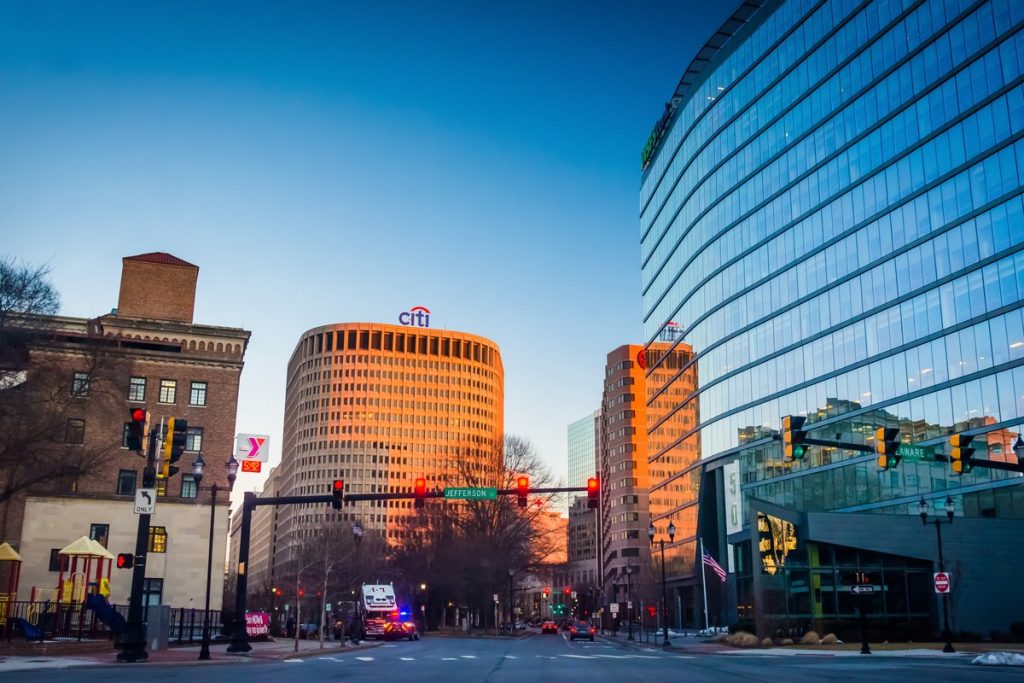 Checking accounts give you a place to manage your cash inflows and outflows. Without this type of account, you may have trouble keeping track of your finances.
Checking accounts aren't something you're entitled to. While virtually all banks offer checking accounts, many have high fees or other restrictions that may make you reconsider having one at all.
Not all banks are bad, though. Some focus on providing a helpful checking account without high fees or crazy requirements you must meet each month. These are the types of checking accounts you should look for.
To help, we looked for the best checking accounts in Delaware. Here's what we found.
Compare Checking Account Options
Make sure that you look at other checking accounts that could be better for you:
The Best Checking Accounts in Delaware
M&T Bank - EZChoice Checking
M&T Bank is a regional bank with 700 branches and 1,800 ATMs throughout 11 states. Their EZChoice checking account has no monthly maintenance fee. The account doesn't pay interest, either.
While other checking accounts the bank offers may waive non-M&T ATM fees, have no overdraft fees or offer free standard checks, this account does not.
Someone looking for a basic free checking account may get what they need out of an EZChoice checking account, though.
Fulton Bank - Simply Checking
Fulton Bank offers several branches throughout Delaware. Their Simply Checking account was our favorite checking product the bank offered.
This account has no minimum daily balance requirement or monthly maintenance fees. The account comes with a rewards Visa debit card, mobile and online banking, as well as online bill pay.
Primary account accountholders ages 18-24 get up to four non-Fulton Bank ATM fees rebated, up to $10 total, per month. If you don't fall in this group and use a non-Fulton Bank ATM, Fulton Bank charges you $2.50 per transaction. This is on top of fees other banks may charge you for using their ATMs.
Artisans' Bank - Personal Checking
Artisans' Bank has been around since 1861 and services Delaware. Their most accessible checking account is their Personal Checking account.
This account has the following features:
No minimum balance
No monthly service charge
Online banking
Mobile banking with free mobile deposits
Online bill pay
E-Statements ($2.00 fee per month if you opt for paper statements)
The first order of checks is free
You have to have $50 or more to open an account.
County Bank - Free Kasasa Cash Checking
County Bank offers a Free Kasasa Cash Checking account worth considering if one of their seven Delaware branches is near you. Their account is one of the few that pays interest.
This account rewards you in a couple of ways if you meet these requirements each month.
Being enrolled and logging into online banking at least once per month
Being enrolled in e-statements
Making 12 PIN-based or signature-based debit card transactions each month
If you meet their requirements, you earn a very attractive interest rate on up to $10,000. 
Additionally, meeting the requirements allows you to receive up to $20 per month in refunds for ATM withdrawal fees.
You only need $25 to open an account. The account also has these features:
No minimum balance requirements
No monthly maintenance fees
Internet banking
Online bill pay
Bank of Delmarva - Free Personal Checking
The Bank of Delmarva offers 12 branches in Delaware and Maryland. Their Free Personal Checking account may be worth considering if you want a free and straightforward account.
The account starts with no monthly service charge and no activity fees. You don't have to have a direct deposit or a minimum balance. You can open an account with $50. The bank also offers online and mobile banking with remote deposit capture technology.
How we picked
MyBankTracker used a set methodology to choose our top checking accounts in the state of Delaware. We made our choices based on an in-depth analysis of the top 50 banks by deposit market share in Delaware when using data dated June 2022 from the FDIC, covering major cities including Wilmington, Dover, Newark, Middletown, and Smyrna.
When considering checking accounts, we took a closer look at those with low monthly maintenance fees, relatively easy ways to waive these fees, the ATM network the bank offers, as well as other features the accounts provided to make a customer's life more convenient.
Big Bank vs. Online Banks
Big banks have long been the companies consumers have turned to for checking account solutions. In the last couple of decades, online banks have entered the business, offering stiff competition.
Both types of banks offer checking accounts. They both work like a checking account but tend to have different strengths and weaknesses depending on which type of bank you choose.
Here's what to consider if you're trying to decide between a big bank and an online bank for your checking account.
Positives of Using Big Banks
Larger product offerings
Big banks tend to offer the largest selection of banking and lending products and services to choose from.
Brick-and-mortar branches
You can walk into the closest branch of a big bank to take care of your banking needs and any potential problems.
Still offer online access
You should still have access to online banking and a mobile app with big banks. After all, any online activity is less in-person activity branches have to service.
Negatives of Using Big Banks
Fixing problems could take time
Large organizations usually have several levels of people and processes to correct errors.
Annoying requirements
You likely have to pay a monthly service or maintenance fee unless you keep a minimum balance, have a direct deposit, or make so many transactions per month.
Fees
Expect to see a long list of costly fees with a standard checking account. These fees are one way big banks make enough money to provide many branch locations.
No or low interest rates
Don't expect to earn interest at a big bank. If they pay interest on a checking account, expect the interest rate to be close to zero. Even savings accounts usually offer paltry rates at big banks.
Pros of Online Banks
Fewer and more affordable fees
Expect to see a much shorter list of fees. Those fees that do exist are often lower than big bank competitors.
Potentially better interest rates
Online banks have lower costs and often offer interest or higher interest rates as a differentiating factor.
FDIC insurance
You receive the same FDIC insurance if your online bank is an FDIC member institution.
Access banking anywhere
Online banks allow you to access your money from your phone or anywhere else you have internet access.
Better technology
Since there are no physical branches, online banks tend to invest heavily in online banking and mobile apps. After all, this is the primary way customers access their accounts at online banks.
Cons of Online Banks
Depositing cash
There is no local branch to walk into to deposit cash. Your online bank may have other options, but they aren't as straightforward.
No internet is a big problem
If you don't have internet access for a period of time, you'll have no access to your accounts. This could be an issue during natural disasters.
No branches
Almost all online banks don't have branches. If you want to visit the company in person to fix an issue, it isn't a possibility.
Factors to Consider When Choosing a Checking Account
Checking accounts have many factors you'll need to balance when looking for the right fit for you.
Fees
One of the first things to consider is how much having a checking account will cost you.
Ideally, you can find a checking account that has no fees on an ongoing basis.
The next best case is finding an account where you can get the fees waived every month.
Other fees may still exist with checking accounts. Make sure any activities you regularly use have fees that aren't outrageous. For instance, someone making a wire transfer every month would want to consider wire fees.
Access
Having a checking account is useless if you can't access it when you need it. Look for a bank that offers you access in the ways you prefer.
For some, that may be an online checking account with online access. For others, that may be a checking account at a bank with branches near your home or workplace.
Interest rates
You shouldn't expect to earn interest on your checking account. If you do, it's a bonus.
That said, it is possible to find checking accounts that pay interest. Some even offer very generous interest rates if you complete certain activities. These activities could include making several debit card transactions and choosing e-statements.
Make sure any interest you receive isn't offset by higher fees for using the account. If they are, you may be better off with an account that doesn't pay interest at all.
Mobile or online banking
If you plan to use a phone app or online banking to manage your checking account, understand what services a potential checking account offers before you sign up. Some banks have more robust apps and online banking systems.
Look for features that might make your life easier. These could include an app that allows mobile check deposits by taking pictures, the ability to schedule recurring transfers, and free bill pay services.
Other services
A checking account is just one of many services a bank may provide. While making sure you don't overpay for a checking account is a good idea, make sure the bank can serve your other needs, too.
Other services you may want to inquire about could include:
The ability to make wire transfers and the cost
The ability to get money orders and the cost
Access to loan officers for mortgages and other loans
Access to financial advisors
Choose Your Best Banking Solution
Each person has unique needs for their checking account.
Make sure you consider the most important factors to you when making your decision.
Then, look for a bank that provides what you need while keeping fees low.