The Best Checking Accounts in West Virginia for 2023
See the best checking accounts available from local banks in West Virginia based on the account fees and useful money management features for customers.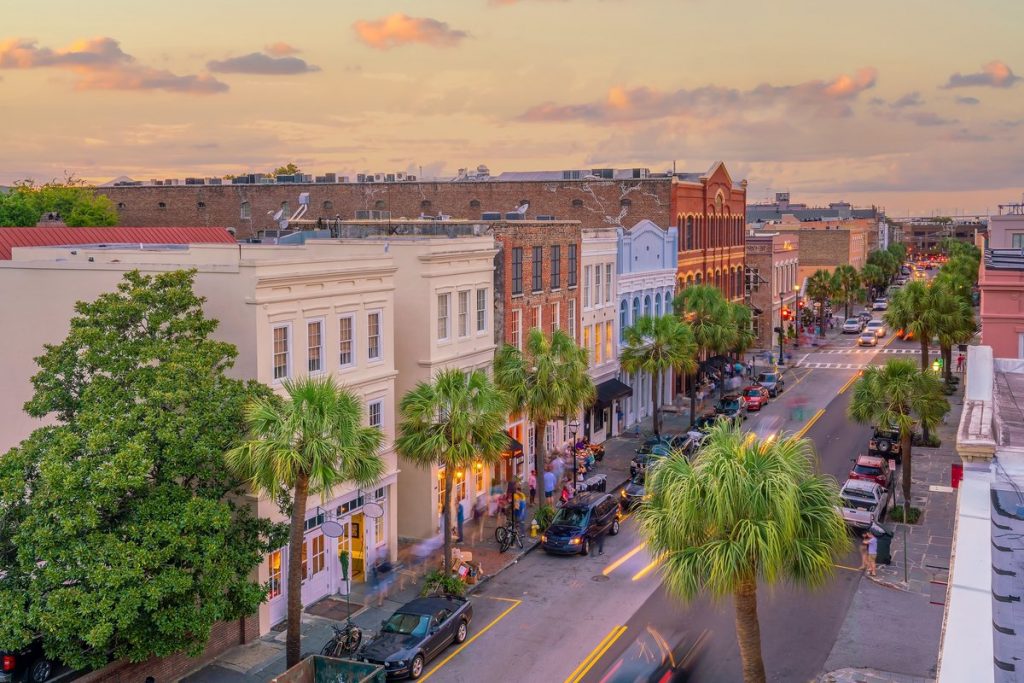 Some checking accounts charge several fees for the privilege of using them. You may have to pay minimum balance fees, monthly maintenance fees, and more. Thankfully, you don't have to put up with this poor business practice.
Some banks actually want you to become a customer and provide awesome checking accounts to make it happen. Checking account options with virtually no fees on a day-to-day basis exist and aren't too hard to find. You may still have to pay for some less-used services, such as wire transfers, though.
If you're looking for a checking account in West Virginia, we researched your options to find some great checking accounts for you. Here's what you need to know.
Compare Checking Account Options
Make sure that you look at other checking accounts that could be better for you:
The Best Checking Accounts in West Virginia
United Bank - Free Checking
If you're looking for a checking account with no minimum balance requirements and no hidden fees, you may want to consider United Bank's Free Checking account. You need $50 to open an account. This bank account comes with the following features:
Debit card
Online banking with bill pay
eStatements
Mobile banking with check deposits
Zelle person-to-person payments
WesBanco - Basic Checking
WesBanco's Basic Checking account waives the monthly maintenance fee if you sign up for eStatements. You can also waive this fee if you keep a minimum balance of $500 in your account. When you open a Basic Checking account, you'll need an initial deposit of $50.
Accountholders receive the following benefits:
Unlimited check writing
Debit card
eStatements
Online banking
Mobile banking
Bill Pay
City National Bank - eStatement Checking
City National Bank offers six checking accounts to choose from, but we prefer their eStatement Checking account. This account has no minimum balance and no monthly maintenance fee if you enroll in eStatements. You won't earn interest and can get paper statements if you're willing to pay a $4 monthly fee.
Other benefits of this account include:
First order of signature-style checks for free
First two overdraft item fees waived
Debit card
Early access to paychecks with direct deposit early pay
Online banking with Bill Pay
Mobile banking
Text banking
Huntington Bank - Asterisk-Free Checking
Huntington Bank's Asterisk-Free Checking account has no minimum balance requirement and no monthly maintenance fee. You don't even need a minimum initial deposit amount. The account doesn't pay interest, but you don't have to pay for paper statements or eStatements.
Asterisk-Free checking account holders get the following benefits:
Direct deposit paychecks up to two days early
24-hour grace period to make a deposit to avoid an overdraft fee
$50 safety zone, which allows you to overdraw your account by $50 or less
Summit Community Bank - Summit Custom Checking
Summit Community Bank has six checking accounts you can pick from. Their Summit Custom Checking account tops our list and only requires $50 to open an account. You won't earn interest and may have to pay a $5 monthly fee. This fee can be waived by meeting any of the following requirements:
Having $500 in your account
Opting in to eStatements
Having a direct deposit of at least $250
Making five debit card point-of-sale transactions per billing cycle
All Summit Community Bank checking accounts come with the following features:
Debit card
Mobile banking
Text alerts
Online banking with Bill Pay
eStatements
Notary service
Official checks and money orders (one per visit)
How we picked these accounts
We looked at the FDIC's June 2022 data to identify the top 50 banks in West Virginia by deposit market share -- available to consumers in major cities including Charleston, Huntington, Morgantown, Parkersburg, and Wheeling. We looked at the checking account options at these banks based on our selection criteria to determine our top picks.
In particular, we chose accounts that had no or low monthly service charges, ways to waive any monthly service charges that exist, the ATM network provided, and other banking convenience features provided to customers.
Big Banks vs. Online Banks
Local West Virginia banks may fit your needs, but you should also look at big banks and online banks before making a final decision. These other types of banks offer different pros and cons that may be worth considering.
Positives of Big Banks
Account options
Big banks may be able to provide more niche account and loan options. They have a corporate office that can help support products that may not be popular in one area but are popular in another.
Branch network
These banks have large branch networks in the areas they serve. At least one location should be convenient for your everyday tasks in most cases.
In-person help
This type of bank provides the option for in-person customer support at their branches rather than calling a call center.
Mobile and online banking available
This type of bank should include online and mobile banking if you're an account holder. It may not provide the latest technologies, but it should let you manage your money.
Negatives of Big Banks
Burdensome fee waiver requirements
If your big bank has fees, they may let you get them waived. Unfortunately, fee waiver requirements are often steep and challenging to meet for everyday people.
Fee schedule
Expect long fee schedules with some relatively high-priced fees compared to local or online banks.
Interest rates
These banks may pay no interest on checking accounts. If interest is offered, it is typically close to a 0% rate.
Large organization issues
Big banks have many management layers that can slow down certain processes that require multiple approvals.
Benefits of Online Banks
Access anywhere
If you have a device and internet access, you should be able to bank virtually anywhere with an online bank.
Better fee schedule
Without physical branches, online banks have fewer costs. They often pass this cost savings on to customers with a better fee schedule than most big banks usually offer.
FDIC insurance
As long as your bank is FDIC insured, it offers the same FDIC insurance as a brick-and-mortar bank.
Higher interest rates
Online banks tend to offer interest rates on their checking accounts that are several times the rate of national brick-and-mortar banks.
Newer technology options
These banks focus on offering useful technology options that allow customers to bank digitally in cutting-edge ways. For instance, many online banks allow you to make sub-accounts to manage your money better.
Drawbacks of Online Banks
Cash deposits
You can't deposit cash at a branch because they don't exist. Other options may be possible but could be more difficult.
No internet is a big problem
Without internet access, banking can be more cumbersome or impossible in some cases. This can present an issue during internet outages or longer-term natural disasters.
No physical locations
These banks do not have physical branches you can visit. If you need in-person help, you're better off choosing a local or big bank.
How to Pick Your Next Checking Account
You need to examine your needs and wants before you pick a checking account. While others sharing their list of favorite accounts is a good start, you need to make sure they work for you.
Here are a few ideas of things you may find important to help you determine your next account.
Fee schedule
Fees help the bank, not the consumer. While banks are earning profits, your bank balance is dwindling. Ideally, you want to find an account that minimizes the fees you'll get charged on a month-to-month basis.
It should be relatively easy to find a bank account that doesn't charge monthly maintenance fees or minimum balance fees.
That said, most banks charge for premium services, such as wire transfers. Check the fee schedule of each bank you're considering to figure out how much you'd pay in an average month for fees.
Ways to access funds
Accessing your accounts is one of the most fundamental requirements of a bank account. If you need a physical branch, you'll want to stick with a local or big bank.
People who prefer ATM-based and digital-based banking may find the benefits of an online bank to be more than worth the inconvenience of not having a branch to go to.
Interest rates
Big banks and local banks don't generally pay interest on checking accounts. If they do, the rates they offer are normally close to zero.
Online banks may offer interest more often and at more generous rates, but they still don't usually compare to the interest rates offered by savings accounts.
One exception is a rewards checking account. If you meet several qualifications each month, these accounts may pay 1% interest or more on a limited balance. If you don't meet the qualifications, you may earn no interest or a very low rate. To qualify, you usually have to meet several requirements each month, such as:
Having ten or more debit card transactions
Having a direct deposit or ACH transfer
Signing in to online banking
Being signed up for eStatements
Technology options
Before you choose a bank, make sure their technology works for you. Find out if online banking and mobile banking have notable features such as free Bill Pay and mobile check deposit.
You may also want to check app reviews to see if the software is missing any features or may be hard to use.
Bank's full suite of products and services
Technically, you're looking for a checking account. Still, you may end up using other banking products at the bank you choose. If the other products are stellar, picking your second or third favorite checking account may be worth it to keep all of your accounts at the same bank.
When considering a bank's checking accounts, you can also look into the following other banking products based on your needs:
Savings accounts and their relevant interest rates
Investment options, fees, and accessibility of an on-site financial advisor
Available types of loans, related interest rates, and accessibility of an on-site loan advisor
Cashier's checks, money orders, safety deposit boxes, and other small convenience features, along with their fees
Choose Your Next Checking Account
Now that you've narrowed down your checking account wishlist, you can look at our top five checking accounts in West Virginia to see which fit your needs. The next step is comparing those to big banks and online banks before deciding on your best overall fit.
Don't forget to take action and open a new account. Every month you keep your checking account at a substandard bank could be another monthly maintenance fee taken out of your bank balance.