Brex Business Account 2023 Review
Our review of the Brex Business Account looks at its service fees and features that cater to larger businesses with concerns of deposit insurance.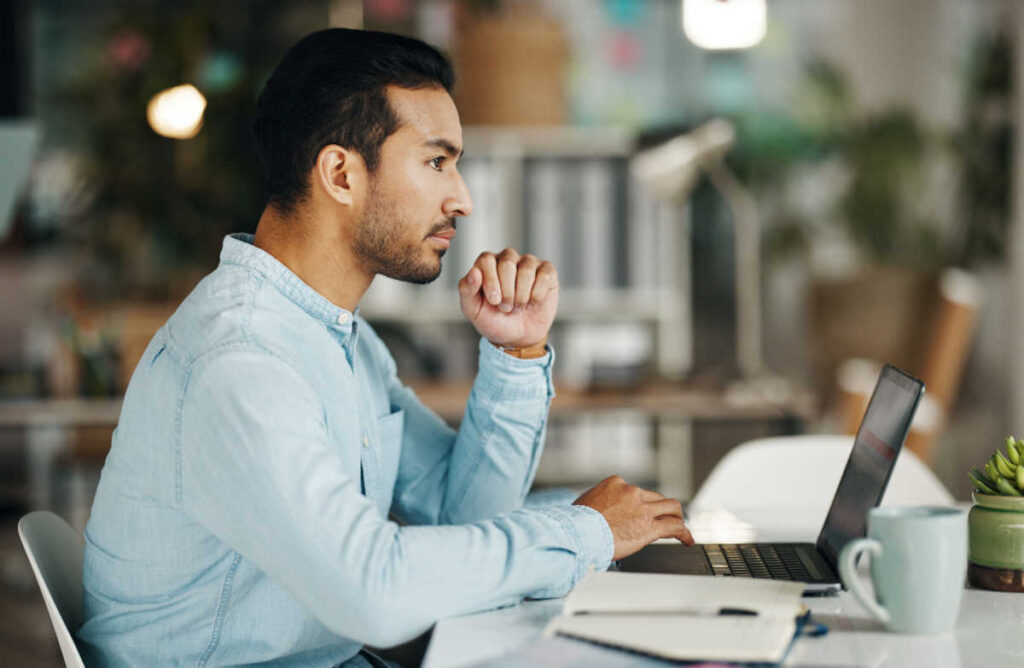 Business owners have several tasks competing for their time at any given moment. Sometimes, important but not urgent tasks, such as opening a business checking account, fall through the cracks.
A business account is essential to keep your personal and business finances separate. Separation of finances allows you to see how your business performs. If your business is structured properly, the practice can help protect your personal assets.
We've reviewed the Brex Business Account to help you decide if it's a good fit for your business. Here's what you need to know.
Brex Business Account Pros & Cons
Compare Business Checking Options
See the other great options available for your business checking needs.
No Monthly Maintenance Fee
Business checking accounts normally charge a monthly fee, but may allow you to get it waived if you meet certain circumstances. 
The Brex Business Account is unlike most major business checking accounts. It does not charge a monthly maintenance fee.
Unlimited Free Monthly Transactions
Brex does not set transaction limits or charge excess transaction fees. Most brick-and-mortar bank accounts limit your account to a particular number of free transactions. Then they charge a per transaction fee if you exceed that limit. 
The Brex account can save businesses with a large number of transactions from paying a large amount of excess transaction fees.
Cannot Directly Deposit Cash
Brex does not have a way to deposit cash to your account directly. They also do not support any ATM usage for withdrawals.
To deposit and access cash, you'll need to use another bank. You can transfer funds between your Brex account and the other bank. 
For deposits, you have to deposit cash in the other bank and transfer it to Brex. For withdrawals, you'll have to transfer funds from Brex to the other bank and withdraw cash from that other bank.
Other Account Fees to Consider
Surprisingly, Brex doesn't charge hardly any of the major fees most business checking accounts charge. Here are the fees you should be aware of.
Other Account Fees - Brex Business Account
| Type | Fee |
| --- | --- |
| Wire transfers - international | Free, but may charge a markup for currency conversion |
| ACH - international or domestic | Free |
| Checks - sending and receiving | Free |
| Wire transfers - domestic | Free for both incoming and outgoing |
Other Features of the Brex Business Account
The Brex Business Account is targeted to startup companies backed by venture capital and larger businesses. As such, its features focus on these users.
It's important to note it is not a bank account. The Brex Cash Business Account is a cash management account.
Brex offers up to $2.25 million in FDIC insurance coverage by depositing the money in your account in nine different banks. You also have the option to invest your business's cash in a money-market fund if you want to earn returns in your account.
Within your Brex Business Account, you can create eight separate business accounts. This can help you separate funds meant for different purposes. For instance, you can separate your money for operating expenses from money raised from investors.
Brex offers a mobile app you can use to manage your account. You can also deposit checks using the app.
The account allows you to have unlimited users and cards, which can help your business scale as you grow. Live support is available 24 hours a day, seven days a week to help solve any issues you have.
Brex offers over 1,000 accounting integrations to help automate your bookkeeping. You can also automate manual processes to minimize work that can be automatically processed.
Brex also has the option of a rewards card to help your business earn rewards on the purchases it already makes. 
How to Open a Brex Business Account
A Brex Business Account isn't for every type of business. In fact, Brex significantly limits which businesses can sign up for an account.
Businesses must be a valid U.S. incorporation and have an employer identification number issued by the IRS. 
At a minimum, Brex looks for at least one of the following to approve a potential customer:
Received or plan to receive in the near future an equity investment of any amount through an accelerator, angel, or venture capital.
More than $1,000,000 per year in revenue
More than 50 employees
Tech startups on the path to meeting the above criteria that are referred by an existing customer or partner
Additionally, businesses in the following industries aren't allowed:
Sale of certain controlled substances without a pharmaceutical license
Production, sale, or distribution of marijuana
Production, sale, or distribution of guns, ammo, or other weapons
Production, sale, or distribution of illegal materials
Gambling
Prostitution or escort services
Counterfeit goods
Unfair or deceptive activities
Violent or hateful activities
The following industries may have limited features:
Cryptocurrency or digital assets
Financial services providers
Explicit services
Sale of certain controlled substances with a pharmaceutical license
To start the account opening process, you can click on the Open an Account button on the top of Brex's website. You'll have to provide your name and company name, along with contact information.
You must provide details about your business, how you intend to use Brex, and information about your business ownership as part of the application process.
Choosing the Best Business Checking Account for Your Business
Finding the best business checking account for your business takes time. Banks typically have one or more business checking account options to help serve various business clients. When you consider all of the accounts across all banks in your area, the number of options can feel paralyzing.
To help speed up the process, you should understand your business's needs. Then, you can compare your needs against the accounts to eliminate many options. Three key numbers can help you estimate a good chunk of the fees you'll pay at most major banks. These include:
Amount of cash you deposit each month
Number of transactions you make each month
How much you can hold in the account to meet minimum balance requirements
Other fees and factors likely play a role in your decision. Here are a few of the vital concepts many businesses consider when evaluating accounts. 
Monthly maintenance fees
Business checking accounts normally charge monthly maintenance fees. These fees may start around $10 per month and increase with the level of service. You may be able to get them waived if you meet the requirements.
Minimum balance to waive fees
You may be able to get a monthly maintenance fee waived if you maintain a minimum balance. Each bank may calculate the minimum balance requirement differently.
Excess transaction fees
Most accounts have transaction limits. You must pay a fee for each excess transaction if you exceed the free transaction limit.
Excess cash deposit fees
Your cash deposits may require you to pay a fee after you exceed your free cash deposit limit.
Wire transfer fees
Wire transfers often have a fee depending on the type of transfer your business makes.
Physical locations and hours
If you plan to visit a bank branch, understand where they're located and when they're open. A convenient location with accessible hours could be a big factor in your search.
ATM access and costs
Know which ATMs you can use without ATM fees and what fees you must pay if you use an out-of-network ATM.
Convenience features
Look for features that make your life easier. For instance, you may want a bank that offers a mobile app with mobile check deposit.
Payment processing
Your bank may offer a card payment processing service. The fees for this service quickly add up, so make sure they're competitive.
Software integration options
Having a bank that integrates with accounting and other software can help save time and minimize data entry mistakes. Some banks charge for this feature.
Other banking products
Other bank products, such as loans, may be a higher priority. In these cases, you must decide whether keeping all of your accounts at one bank is worth any inconveniences that a bank's checking account comes with.
Advantages of an Online Bank vs. a Traditional Bank
Online bank accounts don't have to pay for physical branches, offering them great cost savings. Most online banks use these cost savings to offer a better business checking account.
Some online accounts offer an above-market interest rate. Others focus on offering low or no fees. You may even see some business checking accounts offering rewards cards.
Online banks know they need great tools to allow business owners to manage their accounts. These digital banks usually focus on providing a superior mobile app experience and competent phone-based customer support.
Of course, digital banks aren't perfect. Many don't allow you to deposit cash. You also can't visit a branch to get issues solved. 
Many business owners have both an online and a physical bank to get the benefits of both types of banks.
Final Verdict
The Brex Business Account may be a good fit for startups and other venture-backed companies looking for a way to protect their businesses' cash. The money in the account is deposited across nine bank accounts, offering up to $2.25 million of FDIC insurance.
Smaller businesses or businesses that do not qualify will need to look for another account. Similarly, businesses that deal heavily with cash will want to find a bank that accepts cash deposits and offers cash withdrawals.