FNBO Direct Online Checking Account 2023 Review
Learn more about the interest rates, fees, and benefits of the FNBO Direct Online Checking Account and compare it to top checking accounts from online banks.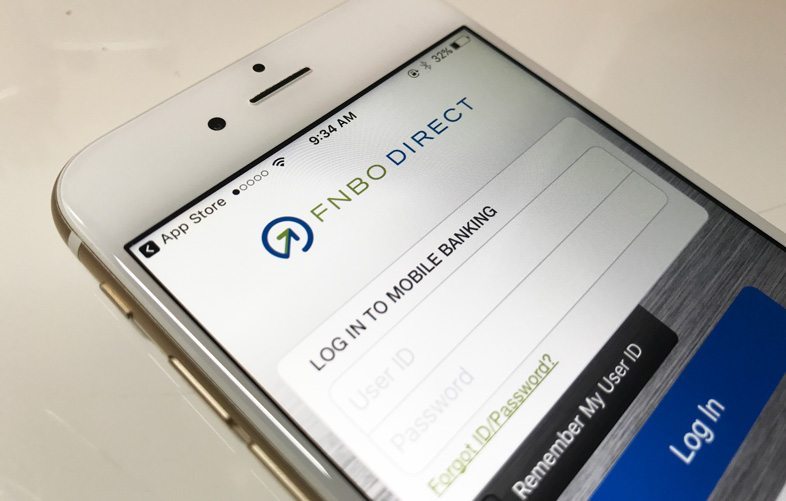 FNBO Direct Online Checking Account Pros & Cons
Usually, people put money into a savings account when they want to earn interest.
Banks pay interest on deposits because it treats those deposits like loans.
It uses the money that you and other customers deposit to make investments and loans to other customers.
It pays some of the returns to you and uses the rest to cover its operating expenses.
Checking accounts rarely offer interest and most accounts that do offer very little.
That is because banks must be ready for funds to move in and out of your checking account on a regular basis.
That makes it hard to use any of the balance to make long-term, more lucrative investments.
By comparison, savings accounts are less liquid, so it's easier for the bank to earn a return using the money you've deposited.
FNBO Direct's Online Checking Account offers a great interest rate. In fact, the interest rate on the account exceeds the rates offered by the savings accounts available at most national banks.
If you just want to earn a return on your checking account balance, the FNBO Direct Online Checking Account will let you earn interest. But, there may be other options if you are seeking to maximize your interest earnings.
Free Bill Pay and Money Transferring Services
In the old days, people had to spend hours each month opening their mail and organizing their bills.
Then, they had to fill out checks and mail them to utility companies, credit card issuers, and banks to pay their bills.
Plus, they had to keep track of the due dates on each of these bills manually, unless they wanted to pay late fees.
FNBO Direct's bill pay service means that FNBO Direct will handle all that hassle for you.
When you log in to your account, you'll see the option to set up bill payments. Tell FNBO Direct who you need to pay, and how much you need to pay them.
If the company that you're paying accepts electronic transfers, FNBO Direct will send the money to them electronically.
Otherwise, the bank will fill out and mail a check on your behalf. Once you've entered the information of the bank's website, they'll take care of the rest.
To make things easier, you can set up one-time bill payments or recurring bill payments. If you let FNBO Direct pay your bills automatically each month, you'll never need to worry about a late fee again.
Even if you're not paying bills, FNBO Direct makes it easy to send money to other people using Popmoney, one of many ways to pay people on the go.
With Popmoney, you can send money to anyone using their phone number, e-mail address, or bank information. The recipient will be notified of the transfer and can log in to their bank to complete the transfer.
Free Debit Card Fraud Monitoring Service
One of the biggest dangers of debit cards is the potential for fraud. With a credit card, most issuers offer fraud protection.
Plus, if someone spends money using your credit card, the money isn't automatically removed from your checking account, it just counts against your credit limit.
If someone makes a fraudulent purchase or withdrawal using your debit card, it can be a major problem.
The money will immediately be removed from your checking account.
What's worse, if the transaction reduces your account's balance below $0, you'll be hit with overdraft fees on top of the lost money.
After an investigation, most banks will return your money if it was spent fraudulently, but until then, you're out whatever was spent.
To assuage the fear of debit card fraud, FNBO Direct offers free debit card fraud monitoring services.
The bank will monitor the transactions made using your debit card and will automatically notify you of any unusual activity. That gives you a heads up that fraud may be occurring and will let you quickly work to resolve the issue.
FNBO Direct also offers a 0% liability guarantee. If your card is used without your authorization, you won't be responsible for any of the purchases made.
ATM Access
One of the most common concerns that people have about online banks is how they'll be able to access the cash in their account.
FNBO Direct makes it easy to get to your money by providing a free debit card that can be used to make purchases or to withdraw money from ATMs across the country.
FNBO Direct does not charge a fee for you to use an ATM that is operated by itself or the First National Bank of Omaha.
These ATMs feature a Circle One logo so they are easy to distinguish. If you use one of these ATMs, you'll never pay a fee.
FNBO Direct also does not charge a fee for the use of ATMs outside its network, but it does not cover fees charged by the owner of the ATM.
If you expect to withdraw money from ATMs on a regular basis, make sure you're in an area with Circle One ATMs before opening the account.
Minimum Deposit Monthly Fee
The FNBO Direct Online Checking Account requires a minimum deposit of just $1 to open the account. That means that pretty much anyone can open the account and earn interest on their checking account's balance.
Once the account is open, there's no minimum balance that you'll have to maintain. You'll also never be charged a monthly maintenance fee to keep the account open. That lets you keep more money in the account and working for you.
Low Fees and Overdraft Forgiveness
The FNBO Direct Online Checking Account charges fees that are typical of other checking accounts, but most consumers aren't likely to encounter them during day-to-day life.
Some of the fees charged by the account are:
FNBO Direct Interest Checking Account Fees
| Type | Fee amount |
| --- | --- |
| Monthly Maintenance Fee | $0 |
| Out-of-Network ATM Fee | $0 (ATM operators may still charge fee) |
| Overdraft or Returned Item Fee | $33 (waive once per year) |
| Overdraft Transfer Fee | $0 |
| Incoming Domestic Wire Transfer | $0 |
| Incoming International Wire Transfer | $0 |
| Popmoney Transfer | $0 |
| Popmoney Rush Delivery | $10 |
One big benefit of the account is that FNBO Direct will automatically forgive one overdraft or returned item fee per twelve month period.
If you accidentally overdraft your account, FNBO will cover the fee and the twelve-month waiting period will start.
Any overdrafts during that time will cost the $33 fee. After twelve months have passed, your next overdraft will be free.
Convenience
The FNBO Direct Online Checking account aims to be as convenient as possible.
You can use any ATM in the US without FNBO assessing any fees, though you may have to pay a fee charged by the ATM owner.
FNBO Direct also offers comprehensive account management tools through its online portal. You can check your balance, see transaction history, pay your bills, and set up transfers.
Transfer can be one-time or recurring, so you can easily set up a savings plan to work towards a financial goal.
Mobile apps are comprehensive
FNBO Direct offers full-fledge mobile banking apps for iOS and Android devices.
Customers can manage their accounts with the typical functions, including viewing their account balances/activity, perform bank transfers, deposit checks, and more.
Also, you can check your credit score directly through the apps.
How Does It Compare?
The checking account is the most popular type of bank account in the U.S., so you have a lot of options to choose from.
When you're looking to open a checking account, don't just choose the first account that you find. Take the time to consider your options carefully.
Online banks like FNBO Direct tend to charge fewer fees and pay more interest. Local credit unions tend to be more community focused and can provide a more personalized experience.
What type of bank you work with depends on your specific needs for the account.
Other than the fees you'll pay and how easy it is to access your cash, you should consider these factors when choosing a checking account:
Minimum deposit
Fee waiver requirements
Interest rates
ATM access
The Final Verdict
The FNBO Direct Online Checking account offers a great interest rate in a relatively basic package.
If you want a simple checking account that lets you earn a return on your balance, it's a great choice.
If you want more bell-and-whistles from your bank, you might want to look into another account.