M&T Simple Checking Business Checking Account 2023 Review
Our review of the M&T Simple Checking Business Checking Account looks at the fees, transaction limits, and features that matter when managing business finances.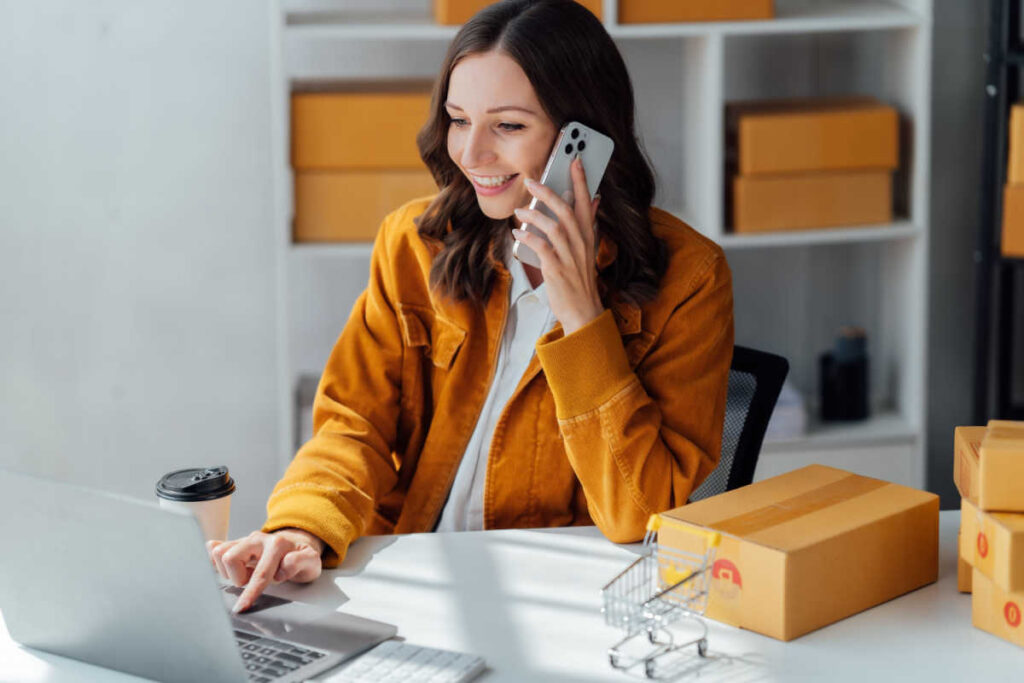 A business checking account is an essential tool for your business. Unfortunately, it can be easy to put off finding the best option for your company.
Having a business checking account allows you to keep your personal and business finances separate. 
This can help protect your assets if your business is formed correctly. It can also help you get a quick view of how your business is doing financially without removing personal transactions.
Finding the right bank account among hundreds or thousands of options can feel overwhelming. To help, we've reviewed the M&T Simple Checking business checking account so you can see if it's a good fit for your company.
$10 Monthly Maintenance Fee
The M&T Simple Checking business checking account charges a $10 monthly maintenance fee that is waived for the first three months. Once your three-month waiver expires, you can get the fee waived by meeting certain requirements.
You can receive a waiver for maintaining a $2,500 average ledger balance throughout a month. Alternatively, you can get the fee waived for making five or more transactions in a month.
100 Free Monthly Transactions
You receive a fairly limited 100 free monthly transactions. After you exceed 100 transactions, you must pay a very high $1.00 fee per excess transaction. Transactions include:
Paid checks
Deposited checked
Deposited tickets (including ATM, mobile, remote check deposit, and other electronic deposits)
ACH credits
ACH debits
$5,000 In Free Monthly Cash Deposits
Each month, you can deposit up to $5,000 in cash deposits without paying a fee. Each $100 deposited beyond $5,000 in a month incurs a $0.27 fee.
Other Account Fees - M&T Simple Business Checking
| Type | Fee |
| --- | --- |
| Overdraft fee | $40 |
| Stop payment | $35 |
| Returned deposited items | $20 |
| Official check | $10 |
| Non-M&T ATM fee | $3 per transaction |
| Paper statement | $2 |
| Incoming wire transfer | $16 |
| Outgoing domestic wire transfer | $32 |
| Outgoing foreign wire transfer | $75 |
Other Features of the M&T Simple Checking Business Checking Account
M&T Bank is a traditional brick-and-mortar bank, so its other features are relatively traditional. The bank offers online banking and mobile banking options. You also get access to ATMs.
The bank does allow you to customize your debit card. You can get your company's logo or most other pictures printed on your debit card rather than the traditional M&T Bank debit card format.
Comparison to M&T Tailored Business Checking Business Checking Account
M&T Bank also offers the M&T Tailored Checking business checking account. This account charges a $20 monthly fee. The fee can be waived in multiple ways including:
A $10,000 or more average ledger balance
One or more deposits of M&T Merchant Services proceeds
Purchases on a linked M&T Business credit card of $2,000 or more in the credit card statement cycle ending that month
Average ledger balances of this account and Commercial Savings account of $25,000 or more
This account offers 500 free monthly transactions with a lower excess transaction fee of $0.50 per transaction. The free monthly cash deposit limit is $20,000 with this account with the same excess cash deposit fee of $0.27 per $100 of excess deposits.
How to Open an M&T Simple Checking Business Checking Account
Depending on your circumstances, you may be able to open an M&T Simple Checking business checking account online or in a local branch. If you open an account in a branch, you can schedule an appointment on the bank's website.
Opening an account online may be faster. Here's what you need to know and have ready before applying for an account.
M&T Bank supports the following business types:
Corporation (C or S corp)
Sole proprietor
Limited liability company
Non-profit
Partnership
Unincorporated associations
When applying for an account, you must bring identification. You need at least one primary form of ID and up to two secondary forms of ID. Primary ID types include:
Driver's license 
Passport 
Government-issued ID 
Military ID
Firearm ID
Global entry card
Veteran's healthcare ID
Resident alien ID
Secondary ID types include:
US Visa
Paystub
Home rental agreement
Utility bill
Credit or debit card
Vehicle registration
All business owners will need to provide:
Name
Address
Date of birth
Country of citizenship
Country of residence
Percent ownership of the company
Social Security number
Depending on your business's structure, you may need to provide some of the following documentation:
Certificate or articles of incorporation
Doing business as certificate
Limited liability agreement
General partnership agreement
Membership agreement
When applying, you may be asked to provide other information based on your business's circumstances.
Finding the Best Business Checking Account
The best business checking account will likely be different for each company you talk to. Each bank normally offers at least one business checking account option, if not multiple. They do this because each company has different needs. It's easy to get lost in the wide variety of checking account options and want to put the task off until another day. Instead, here are some guidelines to help you speed up the process of finding the best account for your business.
Start by identifying your business's needs in a business checking account. Then, eliminate any options that don't meet those needs.
Next, understand how your business plans to use the account. In particular, understanding these three areas can help you estimate some of the largest fees you may have to pay.
Monthly cash deposits
Monthly transaction volume
Amount you can keep in the account to meet minimum balance requirements
While fees are important, other factors also influence your decision on which bank to pick. Below is a list of considerations you may want to think about when looking through your checking account options.
Monthly maintenance charges
Most brick-and-mortar banks charge monthly maintenance fees with a business checking account. 
The fee generally starts around $10 but can be higher depending on the bank and account type. The more services an account offers, the higher the fee is in most cases.
Many banks offer ways to get this fee waived, but it may take a significant effort to do so.
Minimum balance requirements
Most business checking accounts will waive the monthly maintenance charge if you maintain a minimum balance in the account. 
The dollar amount required and the calculation of that dollar amount varies. Make sure you understand the details so you can avoid the fee.
Fees for excess transactions
Business checking accounts usually come with a free transaction limit. If you exceed that limit, you have to pay a fee for each transaction above that limit.
Fees for excess cash deposits
Like with transactions, free cash deposits also may have monthly limits. When you exceed the limit, you generally have to pay a fee for each extra $100 of cash deposited.
Fees for wire transfers
While a select few banks offer free wire transfers, most banks charge for this service. The fee may vary by type of wire transfer. Understand the fees and types of transfers your business makes before signing up for an account.
Branch locations and hours
Convenient branch locations are important for busy business owners. You likely want a location near your business or home that is open when you're in the branch's vicinity. 
ATM network and fees
Understand a bank's ATM network and fees for out-of-network ATM transactions if you regularly use ATMs.
Convenience features
Bank accounts can offer features that make your life easier. Look for these conveniences, such as mobile check deposit or the ability to schedule recurring transfers or payments.
Payment processing services
If your business accepts card payments, your bank may offer payment processing services. These services have fees associated with each payment and can add up quickly.
Software integration capabilities
Most business owners want their bank accounts to integrate with their account software. This allows for a direct import of data without data entry errors. It can save time and money, but some banks charge for this service.
Other banking services and products
Your business may prioritize other banking services, such as best-in-class loan interest rates. You can open a checking account at a separate institution, but it may create more work. 
You'll have to decide if the convenience of having all accounts at a bank with the best loans or other products is worth any drawbacks of a less-than-perfect checking account.
Final Verdict
The M&T Simple Checking business checking account may be a decent solution for small businesses that want a local bank. 
The account is fairly limited as you can only make 100 transactions per month before incurring fees. You can only deposit $5,000 per month without incurring fees, as well. 
The bank doesn't clearly disclose other fees that may be incurred, so check their full fee schedule before signing up for an account.