Regions LifeGreen Business Checking Account 2023 Review
Our review of the Regions LifeGreen Business Checking Account looks at the account fees and features that may serve newer and small businesses.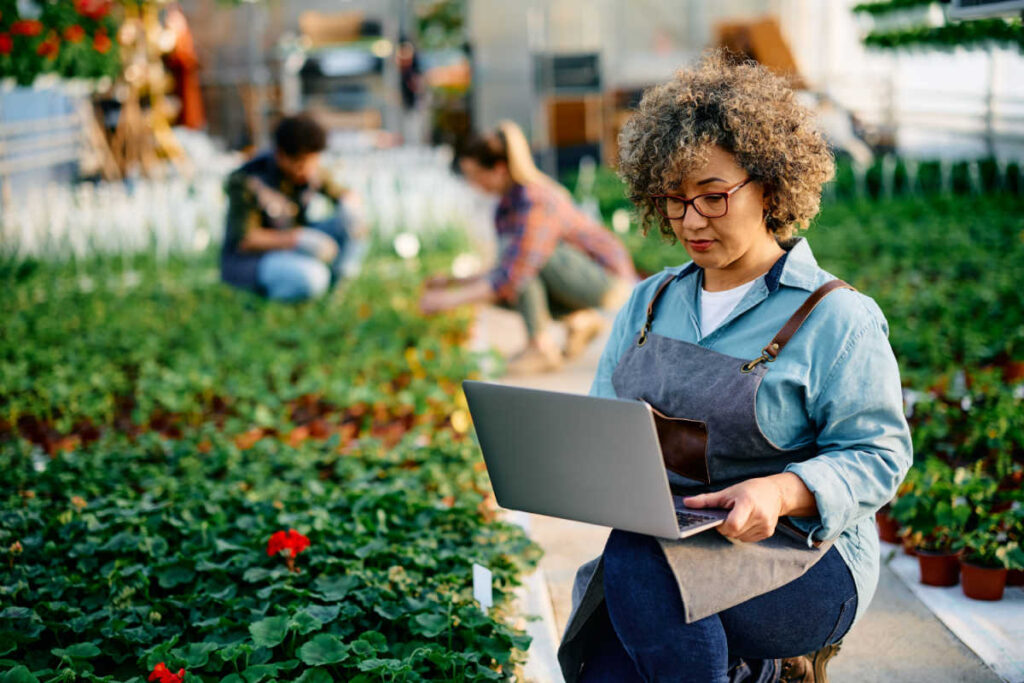 Setting up a business checking account should be a priority for new businesses. Unfortunately, it's easy to get distracted by the other needs of the business. Instead, many business owners use personal checking accounts.
Separating personal and business accounts is essential. It allows you to see how your business is performing. It can even protect your personal assets if you set up your business correctly.
We've reviewed the Regions LifeGreen Business Checking Account to help you decide if it may be a good fit for your business.
Regions LifeGreen Business Checking Account Pros & Cons
Compare Business Checking Options
See the other great options available for your business checking needs.
$12 Monthly Maintenance Fee
The Regions LifeGreen Business Checking Account charges a $12 monthly maintenance fee. You can avoid this fee by meeting one of the following three requirements each month:
Maintaining an average monthly statement balance of $2,500
Making at least $1,000 in Regions Business Visa CheckCard and/or Visa purchases
Having one or more Merchant Services transactions
150 Free Monthly Items
This account comes with no charge for the first 150 items each statement period. Additional items result in a $0.50 per item fee. Regions considers items to include:
All deposited items
Other credits to the account
All withdrawals (excluding ATM)
All transfers
All other debits
$5,000 In Free Monthly Cash Deposits
You can deposit up to $5,000 of cash for free each month. Each additional $100 of cash deposits results in a $0.25 fee.
Other Account Fees to Consider
The Regions LifeGreen Business Checking Account charges a long list of fees in addition to the ones above. Here are some of the major fees you should consider before opening an account.
Other Service Fees - Regions LifeGreen Business Checking
| Type | Fee |
| --- | --- |
| Cashier's check | $10 |
| CheckCard/ATM Card replacement fee | $5 |
| Outgoing domestic wire transfer | $25 |
| Incoming domestic wire transfer | $15 |
| Outgoing international wire transfer | $45 |
| Incoming international wire transfer | $18 |
| Early account closing (within 180 days of opening) | $25 |
| Paid overdraft item fee | $36 |
| Non-Regions ATM fee | $3 |
| Stop payment | $36 |
| Mobile deposit fee for immediately available funds | 1.00% to 4.00% per item deposited ($5 min.) |
Other Features of the Regions LifeGreen Business Checking Account
The Regions LifeGreen Business Checking Account allows you to bank from anywhere with mobile and online business banking. You get access to Bill Pay, online statements, online funds transfers, and Quicken or Quickbooks access.
Additionally, you can use the 24-hour automated telephone banking system.
This account doesn't charge for paper statements, but you can opt for online statements if you prefer. You can also sign up for overdraft protection if you like the feature.
Regions LifeGreen Business Checking Accounts allow you to access debit card cashback rewards. You must activate offers through online or mobile banking and make eligible purchases to qualify.
Accountholders also get access to My GreenInsights, a group of budgeting and planning tools. You can link and sync multiple accounts to help you manage your business's finances all in one place.
How to Open a Regions LifeGreen Business Checking Account
You need at least $100 to open a Regions LifeGreen Business Checking Account. The main way to open an account is to make an in-branch appointment. This can be scheduled on Regions' website.
Regions does not list the information you need to open an account, but you can ask a banker before you head to your appointment.
In general, banks require you to provide the following types of information:
Proof of identity
Social Security number for owners or people with control of the account
Business employer identification number
Name, date of birth, and address of all relevant individuals associated with the account and owners of the business
Business formation documents
Comparison to Other Regions Bank Business Checking Accounts
In addition to the LifeGreen Business Checking Account, Regions offers three other business checking accounts.
Regions LifeGreen Business Simple Checking
The LifeGreen Business Simple Checking account is geared toward very small or new businesses. This account charges a smaller $7 monthly maintenance fee which can be waived with $500 in Regions debit card or credit card purchases.
You only get 75 fee-free items each month and $2,500 of free cash deposits with this account.
Regions Advantage Business Checking
The Advantage Business Checking Account is a better fit for larger businesses. It has a $25 monthly maintenance fee which can be waived by doing one of the following:
Maintain an average monthly balance of $10,000
Maintain an average monthly combined balance of $30,000 in related non-personal accounts
Make at least $2,500 in Regions Business Visa CheckCard or Business Credit Card purchases
Have at least one Regions Merchant Services transactions credited to the account
Have at least one deposit to this account using Regions Quick Deposit
The account comes with 500 fee-free items each month and $20,000 of free monthly cash deposits.
Regions Business Interest Checking
Regions also offers a Business Interest Checking account if you want to earn interest on your deposits, but the interest rate isn't worth mentioning. The account comes with a $15 monthly maintenance fee unless you maintain an average monthly balance of $5,000.
You get 150 fee-free items each month and $5,000 of fee-free cash deposits.
Choosing the Best Business Checking Account for Your Business
Each business may find itself choosing a different checking account that's best for their needs. Companies operate in different ways and banks create accounts to meet the needs of each type of company. Finding the right business checking account can feel impossible with the large number of options that exist.
You can quickly start narrowing down these options by understanding your business's needs. This allows you to eliminate several accounts that will not work effectively for your company.
In particular, three key figures can help you determine a significant part of the fees you may owe with a particular account. These include:
How much cash your business deposits in a month
How many transactions your business makes in a month
The amount of cash you can keep in the account for minimum balance requirements
Other factors outside of the fees you pay can also influence your decision. Here are some concepts that can help you decide on the best business checking account for your company.
Monthly maintenance fees
Many business checking accounts charge monthly maintenance fees. These fees start around $10 per month but can be higher or lower depending on the level of service the account offers.
Minimum balance required to waive fees
You may be able to get a monthly maintenance fee waived if you maintain a minimum balance in the account. The exact amount and how it is calculated varies by bank. Knowing how the amount is calculated can help you avoid unexpected fees.
Transaction limits and excess transaction fees
Expect your account to provide a limited number of free transactions each month. After you use your free transactions, each extra transaction may incur a per-transaction fee.
Cash deposit limits and excess cash deposit fees
Free cash deposits are often limited just like free transactions. You'll likely pay an excess cash deposit fee for each extra $100 of cash you deposit beyond the free cash deposit limit.
Wire transfer costs
Wire transfer fees vary based on the type of wire transfer you're making and your bank. If your business makes these transfers, understand how many of each type you typically make in a month. This can allow you to estimate your wire fees before signing up for an account.
Physical locations and operating hours
The location of a bank branch could be a significant factor. A bank that offers branches close to your home or business with convenient operating hours may be worth higher fees.
ATM fees
Businesses that use ATMs often should be aware of ATM fees the bank charges. A convenient ATM network could also be critical.
Convenience features
Features that make your life easier could play an important role in which bank you choose. If a bank doesn't offer mobile banking with mobile check deposit, you may decide that bank isn't worth choosing.
Payment processing solutions
Banks often have their own card payment processing solutions or partner with a company that offers this service. These allow you to accept credit card or debit card payments and have them deposited in your account. Fees can add up, though.
Software integration options
Integrating your bank with other software, especially your accounting systems, can save time and money. It can also reduce data entry errors. Some banks charge for integrations while others offer them for free.
Other banking products and services
A checking account may not be your top priority when examining banks. If you want to keep all of your banking at one bank, finding a low interest rate loan may be worth accepting a business checking account with higher fees.
Final Verdict
The Regions LifeGreen Business Checking Account offers a local bank account for smaller businesses that don't process a lot of cash or have many monthly items in their account. 
If you need a different level of service, Regions offers three other business checking accounts you may want to consider.