Credit Card Perks That Will Help Save Your Valentine's Day
Credit cards can be handy for many occasions, including Valentine's Day. See what credit card benefits can be used to save money on flowers, gifts, and more.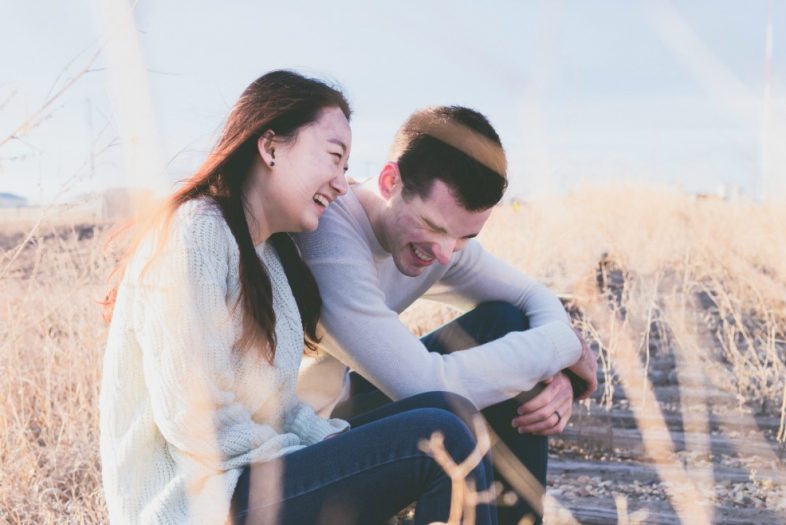 Valentine's Day: perhaps one of the most stressful days of the year. What was supposed to be about love and romance has lately turned into a race to destroy your budget. Between the crazy high price increases on everything from flowers to chocolates to restaurants and the ever-increasing societal expectations for expensive gifts, it's not hard to lose sight of what the day is all about.
If you have a special someone you're thinking about this February 14, know that you don't have to get stuck in this cycle. It is possible to plan a day that's fun, personal, and sweet without going overboard on your budget. Even better, the credit card you're probably already using for day to day purchases may come with perks and rewards to help you.
Save money, save time, and come up with creative date ideas: these are all things your credit card rewards and perks can potentially help you with. Here's how.
Take Advantage of Your Credit Card Concierge
Making date plans on Valentine's Day can be as challenging as finding a gift. Restaurants triple their regular prices, reservations need to be booked weeks in advance, and popular entertainment venues sell out before you can even decide how to celebrate the day.
That's where your credit card concierge can come in handy.
A lot of people aren't even aware that their credit cards come with a concierge service - and not all credit cards do.
But if you have one, you're missing out if you don't use it. (And not just on Valentine's Day - a credit card concierge can also be extremely helpful for booking travel for less as well.)
Much like a hotel concierge, a credit card concierge acts like a personal assistant who can help you find restaurants, make reservations, book event tickets, and even locate hard to find items.
So, if you discover that your original Valentine's plans were foiled by everyone else having the same idea, call your credit card concierge. They may be able to help you access sold-out venues or help you find an even better activity to book.
When you contact your credit card concierge, make sure you let them know the price range you need to stay within. While they may be able to find you deals, it's most important that they don't lead you down a path that could accidentally blow your budget.
Going back to those Valentine's Day expectations, hearing about extravagant plans can be enough to make you think you have to do them (especially if it seems like that's what everyone else is doing).
On the flip side:
Don't worry about getting booked for something you haven't agreed to.
It's your concierge's job to do research that can help you find what you're looking for, not to book something without your consent.
A concierge is there to help you, not to sell you something.
Take advantage of this benefit, and you might save money and score an excellent plan for Valentine's Day.
So which credit cards offer this service?
A few popular options include The American Express Platinum Card (our most recommended travel rewards card) and Chase Sapphire Preferred Card.
But these aren't the only two - you can find a whole list of rewards credit cards that might offer concierge service here.
Redeem Gift Cards to Purchase Valentine's Day Present
Did you know that credit card rewards can sometimes be redeemed for gift cards? To see if this is available to you, log into your credit card's website, go to their rewards portal, and see what options are available to you based on your current number of points.
Before it sounds like we're suggesting that you give a gift card as Valentine's Day present, we're not. A gift card can be a great tool to buy a nice present for your Valentine's Day date, but to actually give the gift card as a present will likely seem impersonal and unromantic. This is a tool, not a gift itself (at least for this particular holiday).
Once you see what kind of gift card you might be able to get with your current points, you'll probably see that you can choose from a variety of retailers (and maybe restaurants as well, helping you with those dinner plans). Just make sure you don't wait until the last minute to redeem your gift card or cards. If you have to receive them through snail mail, they could take a few weeks to come (and then you still have to go out and buy something with the cards). Give yourself as much lead time as possible, so you're not in a frenzy like everyone else the weekend before Valentine's Day.
Remember, take advantage of this option early to make sure you get what you need in time for February 14.
Tip: As you're browsing your credit card's rewards portal, you might be tempted to use cash back redemption for Valentine's Day. Keep in mind that this is not always a good idea and which cash back rewards you deem and when will depend on your particular credit card and usage. We've looked at many of the popular rewards programs to determine the cash back value of points in the past. The conclusion of this research was that it's not always worth redeeming your points as cash back in some instances. Take a look at the table below which shows credit card points value by issuers.

Credit Card Point Value by Issuer
| Credit Card Point Value by Issuer | Max Point Value (in cents) | Notes |
| --- | --- | --- |
| American Express Membership Rewards | 2 | When used towards qualifying travel. Different values for statement credits and partner transfers. |
| Barclaycard Arrival Miles | 1.05 | You can pay travel expenses at a rate of 1 mile per cent, and then receive a 5% mile rebate. |
| Capital One | 1 | When used for future/past travel. General statement credits redeem at 0.5 cents per mile. |
| Chase Ultimate Rewards | 1.50 | When booking travel through the Chase UR portal. Statement credits and shop with chase have a value of 1 cent per point. Transferring to partners can increase point value in certain cases. |
| Citi ThankYou Points | 1.6 | When redeeming on American Airlines with Citi Prestige. 1.33-1.25 cents for other travel. 1 cent per point in statement credit. |
| Diners Club Rewards | As high as 2 | You can transfer points to a number of partners at varying rates. |
| US Bank Flexperks | 2 | When redeemed for airfare. Lower values for other redemption options. |
Save Big on Flowers with Your Credit Card
Whether you're planning dinner or dinner and a gift, flowers are a huge part of Valentine's Day. In fact, they can often be given as the gift itself. But you're definitely going to pay a premium when you purchase flowers on or around February 14.
Just like you did when searching for gift card redemption, log on to your credit card's website and review the rewards portal. Some such portals include a shopping portal with mega discounts on certain items and retailers. If this is the case with your card, you might be able to save big on things like flowers for Valentine's Day (and maybe even other gifts you were thinking of purchasing).
Besides scoring deals, shopping through the portal on your credit card's website could lead to bonus points on your rewards card. Combine that with your discount, and you could save money on your purchase today while you earn more points for later. A win/win for sure.
When you search for something like flowers on your credit card's shopping portal and find the product you're looking for, just click the link they show you to go to the retailer's website. From there you can make the purchase just like you would any other time. The only difference is, the retailer can tell you came from your credit card's website. That's how you'll get the product you need, the discount you were looking for, and the points you're entitled to.
So, which credit cards offer services like this? The short answer is many. The long answer is that we've seen a lot of big savings and excellent cash back rewards on things like Valentine's Day flowers via these rewards sites: Chase Ultimate Rewards, Citi Bonus Cash Center, and Discover Deals. We've also seen great offerings like this from American Express and Bank of America.
Remember: The Day is About More than Money
Societal expectations aside, remember that Valentine's Day is about far more than money. It's easy to feel the pressure of delivering the best Valentine's Day experience possible, but showing thoughtfulness and creativity can go a lot further than dropping a whole month's worth of spending money on one day.
For some, this could feel like a trap: "My date says they don't care how much money I spend, but I know they'll be disappointed if it looks like I cheaped out." In reality, your date will likely only be disappointed if it seems like you didn't put thought into the day or that you waited until the last minute to throw something together. In the end, it's better to do something that shows how well you know the person you're with and the types of things that make them feel special.
Thoughtfulness and creativity (read: creating a day or gift that feels perfect for the two of you, not for everyone else) can go a long way. And for the rest, these handy credit card perks can swoop in to help you save money. Now get out there and plan a day that you, your date, and your budget can be happy with!