Sports Leagues Credit Cards Review – Should You Apply?
Learn more about sports-themed credit cards that span the multiple leagues in the world. Find out if they cater to the super fan in you.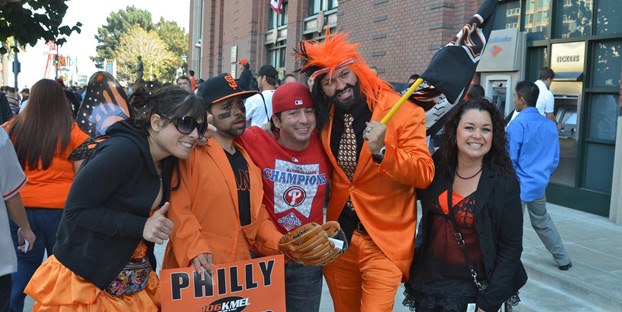 As a hardcore sports fan, you could be looking to represent your favorite teams even when it comes to your wallet.
Most of America's big sports leagues offer team-branded credit cards.
As a multi-billion dollar U.S. industry, Americans are crazy about their sports and teams.
If you're willing to pony up big bucks to watch your favorite teams and players, find out if a sport-branded credit card is worth it.
The following major U.S. sports leagues have branded credit cards:
National Football League (NFL)
Major League Baseball (MLB)
NASCAR
Professional Golf Association (PGA)
National Hockey League (NHL)
Kickoff: Let's Get Ready to Shop for a Sports-Themed Credit Card
Getting a sports-themed credit card certainly shows everyone which team has your heart.
But if you're not careful, you might end up purchasing a card based more on your emotional attachment to the team than one that's actually financially beneficial.
Don't be fooled into getting a card just because your team's logo is on it.
Penalty Flag: What to Watch Out For
As with other rewards credit cards, you want to pay attention to the actual terms and rates of the card.
The interest rate for the card you're eyeing should be comparable to rates you would get elsewhere.
Some credit cards might offer introductory APRs at 0 percent, but that rate will eventually expire. What rate will you pay after that happens?
If you're likely to carry debt with your credit card, it's probably best for you to remain on the sidelines rather than entering the ring and getting a sports credit card.
Besides interest rates, you also want to pay attention to fees. Does that card have an annual fee? Are you prepared to pay it just to have your team's logo on your credit card?
Besides the annual fee, you also want to read the fine print carefully to ensure that you're not surprised by hidden fees down the road.
How much these fees matter really depends on your lifestyle.
Example: The credit card offered by Major League Baseball through Bank of America has a 3 percent foreign transaction fee, which is pretty standard. But if you travel abroad frequently, it doesn't make sense to get a card with your favorite baseball team on it. You should sign up for a credit card that eliminates the foreign transaction fee instead.
If the credit card you're thinking about getting as a sports fan has egregiously high fees, that's a major red flag.
A good measuring stick for choosing a credit card for sports fans is comparing the plastic's terms and conditions to a card you already have or one that you consider to be "good." Are the rates and fees similar? Does something run afoul?
Score: Pay Attention to the Rewards
If your credit card comes out on top of the "comparison test," and scores well on interest rates and fees, then it's time to look at the rewards.
With most sports-affiliated credit cards, you'll earn points for every dollar charged to the card, which can be redeemed for apparel, experiences, tickets, cash back, or even travel.
The biggest upside to getting a sports-branded credit card is the rewards it might give you offer a traditional credit card.
At the bare minimum, your card will offer discounts on purchases from the team or league's online store.
But you probably have a ton of gear already. A decent card will offer discounts on tickets, too.
In fact, getting discounted game tickets or access to premium seats is probably one of the most appealing factors of signing up for a sports-branded credit card.
An amazing card will also offer you the chance to earn points you can redeem for exclusive experiences like tickets to practice sessions.
It might offer exclusive perks such as signed gear and memorabilia, access to players, personnel, or the stadium, and cash back rewards.
If the card's rewards aren't appealing to you as a fan, time to end the game.
Time Out: Do You Really Need That Card?
OK. So your credit card's rewards are amazing. But what will it take for you to cash in on those rewards? How many points do you need to earn in order to get the free jersey, tickets, or fan experience?
The question that you really need to ask yourself is this: How much will you have to spend in order to cash in on the rewards you really want?
This is where you can really get into trouble as a fan because you might look at the rewards the card offers and experience a kind of manipulation based on your emotional attachment to your favorite team.
If you want to get a sports-affiliated credit card, make sure that you're not forcing yourself to purchase items with it just to earn enough points to cash in on the rewards.
Win Smarter: Other Card Options to Consider
Your support for your favorite teams may stretch further with a little extra cash in your wallet instead of a branded credit card.
Rather, it may be the smarter move to pick a better overall credit card for your spending. This way, you'll earn more rewards that could help you acquire more gear and memorabilia to show your love for the team(s).
Citi Double Cash Card
The Citi Double Cash Card offers the ability to earn an effective 2% cash back on all spending.
It's one of the best general-purpose cash back credit cards.
Furthermore, Citi will occasionally offer presales, discounts, and more on sports events, experiences, and merchandise through Citi Private Pass.
Chase Sapphire Reserve
As one of the most popular travel rewards credit cards, Chase Sapphire Reserve comes with an attractive rewards program and useful travel benefits.
Chase also offers early access to tickets, discounts, and exclusive experiences to various sporting events, such as the PGA Championship and U.S. Open.
The Extra Point
If you already devote a large amount of time and money to your favorite sports team, you don't necessarily have to add a logo onto a credit card to show your support.
Make sure that the card works for you financially before signing up for it.