How to Earn Credit Card Rewards on Student Loan Payments
When weighing whether to pay student loans with a credit card, it's important to consider what kind of rewards you can earn and how much money you can save.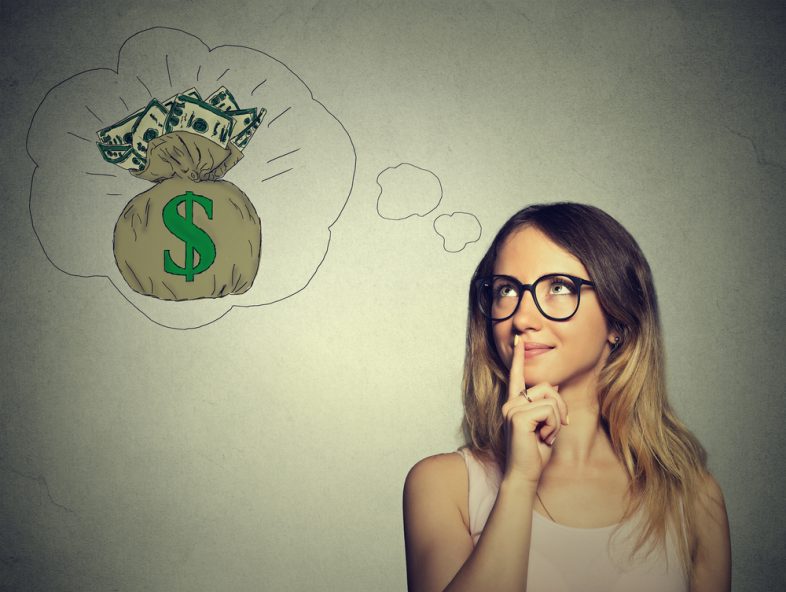 Choosing a rewards credit card to pay your student loans can help you meet spending thresholds for sign-up bonuses and could benefit you if you plan ahead and know what fees are involved.
MyBankTracker shows you how to use a credit card to pay your student loan without going into more debt, as well as the best cards for paying your student loans.
Approximately 70 percent of college grads leave school with student loans, and the average debt balance comes in at nearly $30,000.
When you're devising your payoff strategy, it's in your best interest to look for every opportunity to save money. That's where a rewards credit card can come in handy.
If you're planning to use your credit card to pay your student loans, here are a few things to keep in mind to make sure you're getting the most out of every dollar.
Making Student Loan Payments with Your Credit Card
Before you begin shopping around for a card, you'll first need to make sure your lender accepts credit card payments and whether it charges a processing fee for this convenience.
South Carolina Student Loan Corporation (my lender), for example, tacks on an additional $6.50 to make a payment to my federal loans online.
I can get around it by making a credit card payment over the phone, but I can't set up recurring charges to the card without paying the fee.
The Department of Education doesn't accept credit card payments directly unless you've defaulted on a federal loan.
Private lenders have the option of accepting credit cards, but not all of them do.
Sallie Mae, for example, allows you to make one-time payments using your card for a fee. You'll have to use your bank account, however, if you want to pay off the entire loan.
Compare all Cards for the Best Sign-up Bonus
When you're looking at different rewards cards, the first thing to consider is the sign-up bonus.
This is a specific amount of points, miles or cash back you can earn when you open a new account.
Typically, that translates to a few hundred dollars worth of rewards but the size of the bonus varies from one card to another.
Making a lump payment towards your loans can solve the problem of having to meet a spending requirement, but you have to be mindful of the interest you're going to pay on the balance.
Choosing a card with a zero-percent promotional rate can allow you to sidestep the extra expense if you're able to pay it down before the promotional rate kicks in.
Always Pay Your Credit Card Bill on Time
On the other hand, if you're looking at knocking $10,000 or more off your loans with your card, you'll need to be sure you can pay it off before the promotional rate expires.
When you're comparing sign-on bonuses, you also need to look beyond the upfront value the card offers.
Many of the upper tier rewards cards charge an annual fee that can eat into your rewards if you're not careful.
(Remember to calculate whether the annual fee is worth it, before you open the card.)
Tip: Check to see if your rewards have a set expiration date so you don't miss out on a chance to use them.
More Rewards on Top of the Sign-up Bonus
While it's easy to get lured in by a big bonus, it's more important to choose a card you'll continue using in the long run.
Here is a list of MyBankTracker's picks for the best credit cards. Scoring a free trip when you sign up for an airline miles card is great but if you don't travel regularly, the odds of using it again may be slim.
Citi Double Cash Card, for instance, is an excellent all-around choice for earning cash back on everyday purchases and your student loan payments.
You'll earn an effective 2% cash back on everything. Cash back is unlimited, and there are no rotating spending categories to keep track of so it's a great pick if you prefer simplicity.
The more opportunities you have to earn points or cash back the better, especially if you do most of your spending on credit each month.
Since student loan payments don't fall into a specific purchase category, you're typically going to earn the least amount of cash back or points when you charge them to your card.
If you're able to earn more rewards on your regular spending each month, that can make up for the difference.
For instance, let's say you have the Upromise MasterCard and you spend $300 a month shopping online, $300 on gas and $500 on your student loans.
The amount of cash back you'd earn would be $15, $9 and $3 respectively, for a total of $29 a month or $348 a year.
By comparison, if you have a card that pays a flat 2% on everything, you'd only earn about $264 back a year, which is a substantial difference.
Tip: Some credit card companies allow you to apply your rewards to your student debt. Once you earn 2,500 Citi ThankYou Rewards, for instance, you can turn that into a $25 credit on your loan balance.
Final thoughts
If you're clear on how your rewards card works and you pay the balance off in full each month, using it to pay your student loans can net some valuable benefits.
Reviewing the card details carefully beforehand ensures that you maximize rewards while keeping the interest and fees to a minimum.