The Best Credit Cards for Retirement
Even in retirement, you're going to have expenses. The right credit card can help you earn the most rewards on spending or keep your interest charges low.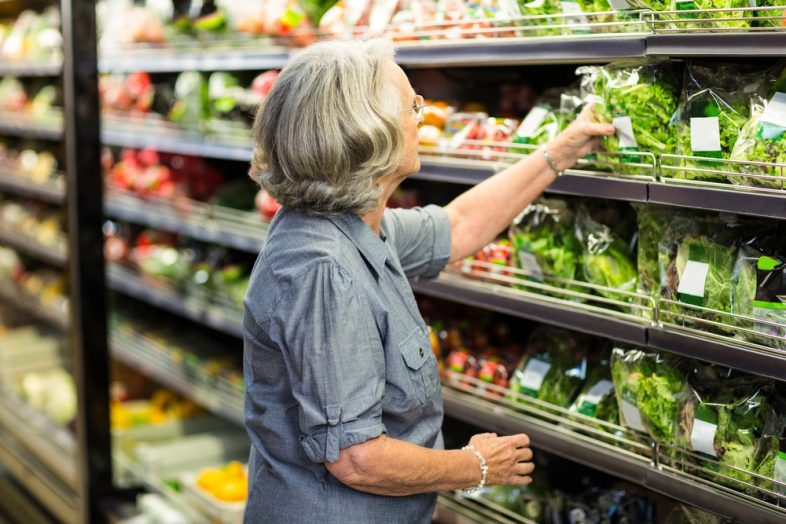 Hopefully, by the time you retire, you've knocked out your debt so you can enjoy your golden years without worrying about your finances.
That doesn't mean, however, that you should lock away your credit cards for good.
If you're planning to make some upgrades around the house, for example, paying with a credit card means you don't have to drain your cash reserves.
When retirement involves frequent trips, you can help you rack up money-saving miles, points, or cash back with a travel rewards card.
Not all credit cards are alike, however. As a retiree, your financial situation and spending habits may look different than someone who's in their 20s. The card you decide on should reflect that.
We've narrowed down the field to four credit cards that hold a lot of appeal for retirees. Here's a quick peek at the winners:
Best for Earning Cash Back on Groceries and Gas: Blue Cash Preferred Card from American Express
Best for Earning Simple Cash Back: Citi Double Cash
Best for Traveling the World in Retirement: Capital One Venture Rewards Credit Card
Finding the best credit cards in any category is no easy task. We look at each card's rewards program, APR and fees to see which ones had the best mix of features and benefits for you.
Best for Earning Cash Back on Groceries and Gas
What makes it a standout
The  is designed for people who want to earn cash rewards on everyday purchases.
This card offers 6% cash back on the first $6,000 in purchases made at U.S. supermarkets each year.
Additionally, cardmembers earn 3% cash back at U.S. gas stations, transit purchases, and 6% cash back on select U.S. streaming subscriptions, along with 1% back on other eligible purchases.
Rewards are earned as a statement credit.
Best of all, there are no quarterly bonus categories to sign up for. That's a relief if you want a relatively hassle-free cash back card.
With grocery and gas purchases being common during retirement, this card offers the potential to earn plenty of cash back on necessary spending.
You'll make up for the annual fee with at least $132 in monthly grocery spending.
Tip: You can take advantage of the 6% cash back at supermarkets by buying retailer gift cards.
Why you may want to look elsewhere
The Blue Cash Preferred Card from American Express has an annual fee of $95 (see Rates & Fees; terms apply). Regular spenders should be able to earn that back easily.
However, if you're only an occasional card user, you may be better off with the next card on our list.
Best for Earning Simple Cash Back
What makes it a standout
The takes the guesswork out of earning cash back. With this card, you earn 1% cash back on purchases.
You then earn another 1% cash back as you pay for those purchases. Effectively, you can earn 2% cash back on everything.
There's no limit on the amount of cash back you can earn. Rewards can be redeemed for statement credit, gift cards, or checks.
This card has no annual fee and a lengthy 0% APR period for balance transfers.
That could be helpful if you're still carrying around some debt in retirement and you want to reduce your rate to pay it off faster.
Tip: Do not redeem your cash back for statement credit with this card. It won't be considered as "paying your balance" so you'll miss out on 1% cash back.
Why you may want to look elsewhere
The Citi Double Cash card may not be your go-to choice if you're interested in snagging a higher cash back rewards rate.
The 0% APR offer doesn't extend to purchases so if you're planning to buy something big, another card would make more sense.
Best for Traveling the World in Retirement
What makes it a standout
If you're gearing up to do some globe-trotting in retirement, you'll want to take the along.
This card offers unlimited 2X miles on every purchase, with no limit on how many miles you can earn.
There's also a generous one-time miles bonus for members who meet the minimum spending requirement.
To redeem your miles towards travel, you just apply them as a statement credit. You can use them for flights, cruises, hotel stays, rental cars, or vacation packages, with no blackout dates or restrictions.
The great part about this rewards format is the ability to shop for travel deals on your own. Your miles earnings and rewards are not limited to any specific travel brands.
Why you may want to look elsewhere
One potential snag is the fact that you can't transfer miles to the frequent flyer or hotel loyalty programs. If that's a feature you're interested in, you'll get more traction from another travel rewards credit card.
Choose the Card That Reflects How You Spend
We mentioned this earlier but it's worth repeating. One of the biggest mistakes retirees, or anyone for that matter, can make is picking a card that doesn't suit their spending style.
Take a look at your past monthly spending habits to spot patterns. Skim over your bank statements and credit card statements to see where your money is going.
Even better, let an app like Mint track your purchases for you. It's free to use and you can sync it to your checking and credit card accounts so everything can update in real-time.
Ask questions like:
Am I spending more on groceries because I'm home more often?
Am I spending less on gas since I'm not driving to work every day?
Is travel beginning to eat up more of my budget?
Those are the kinds of things you should be on the lookout for.
Aside from that, consider how you pay for those purchases.
If you carry a balance, a card with a lower regular variable APR on purchases is a no-brainer. If you pay in full each month, that may be less important.
Finally, factor in the annual fee, if there is one. The rewards you're earning or perks you're enjoying should justify the fee.
If you can't earn the fee back in rewards, you're really just costing yourself money when all is said and done.
Practice Good Credit Card Habits to Maintain Your Credit Score
Once you reach your 50s or 60s, you may not be as concerned about qualifying for something like a mortgage or a car loan.
You can't, however, afford to let your credit score go down the tubes.
If you need a new roof and you don't have an extra $10,000 to spare, a home equity loan or line of credit could save the day. In that scenario, you'd need a good credit score to land the best loan terms.
Whether you plan to use a credit card a little or a lot in retirement, the same basic rules apply for keeping your credit rating on the straight and narrow. That includes:
Credit Score Ranges and Quality
| Credit Score Ranges | Credit Quality | Effect on Ability to Obtain Loans |
| --- | --- | --- |
| 300-580 | Very Bad | Extremely difficult to obtain traditional loans and line of credit. Advised to use secured credit cards and loans to help rebuild credit. |
| 580-669 | Bad | May be able to qualify for some loans and lines of credit, but the interest rates are likely to be high. |
| 670-739 | Average/Fair | Eligible for many traditional loans, but the interest rates and terms may not be the best. |
| 740-799 | Good | Valuable benefits come in the form of loans and lines of credit with comprehensive perks and low interest rates. |
| 800-850 | Excellent | Qualify easily for most loans and lines of credit with low interest rates and favorable terms. |
If it seems simple, that's because it really is. The bottom line is the more responsibly you're using credit cards in retirement, the more you stand to benefit should you need to borrow money down the line.
See the rates & fees for the mentioned American Express cards: Blue Cash Preferred from American Express (Rates & Fees; terms apply).