Bank of America Travel Rewards Credit Card 2023 Review: Should You Open?
Travel rewards credit cards don't have to carry high annual fees. BankAmericard Travel Rewards Visa Signature offers a simple travel rewards program for free.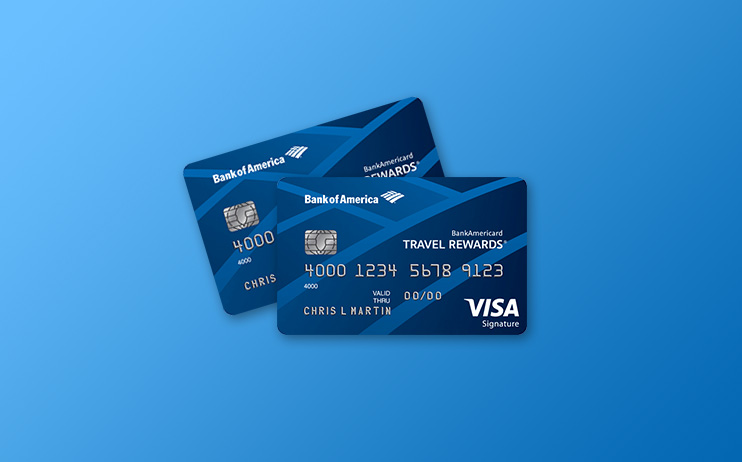 Do you love to travel but don't like paying annual fees or foreign transaction fees? Do you want to earn points good towards free flights or hotel stays on every trip? If so, the Bank of America Travel Rewards Credit Card is designed just for you.
This card allows you to earn valuable points on every purchase, with no complicated rewards program. Redeeming your rewards for travel is easy and there's no annual fee or foreign transaction fee to worry about.
We analyze the card to show you why it is great for the frequent traveler who wants to avoid credit cards fees as much as possible.
Travel Rewards Are Simple and Straightforward
A rewards credit card can be a great way to save money on the things you buy but it can be a headache if the rewards program is hard to navigate. Fortunately, this card takes all the guesswork out of earning rewards.
With this card, you earn unlimited 1.5 points per dollar on every purchase. There's no limit on the number of points you can rack up. Points don't expire as long as your account is open and in good standing.
Bank of America customers earn even more points
Besides earning points on purchases, Bank of America rewards you even more when you use your card. If you have a Bank of America checking or savings account, you can earn a 10% points bonus on every purchase.
The rewards get even bigger if you're a Bank of America Preferred Rewards Client. The bonus ranges from 25% to 75%, depending on whether you have Gold, Platinum, or Platinum Honors status.
The table below breaks down how many points you can earn at each level when you charge $20,000 to your card each year.
Bank of America Preferred Rewards Card Bonus
This card is ideal if you don't want to have to juggle rotating bonus categories or tiered rewards. As you can see from the table, having a bank account with Bank of America is an easy way to boost the points you're earning.
Redeeming travel rewards
Redeeming rewards with this card is also very simple. All you have to do when you're ready to use them is apply them as a statement credit against travel purchases.
That's a big relief if you're worried about blackout dates or other restrictions putting a damper on your travel plans. You can redeem rewards towards recent purchases of flights, hotel stays, rental cars, cruises, vacation packages, and even baggage fees.
The biggest benefit from this reward format is the ability for you to shop for the cheapest travel options on your own. Also, your rewards are not limited to a specific airline, hotel chain, or travel brand. With an airline credit card, for instance, your rewards are most likely to
Your points are worth $0.01 cents each when you use them for travel. While you don't have the flexibility of being able to transfer them to frequent flyer programs, you never have to worry about them losing value.
Card Perks Focus on Security and Travel
Like most Bank of America credit cards, the card comes with a robust suite of security features that you might find useful.
Here's a quick list of what the card includes:
ShopSafe - The ShopSafe feature generates a temporary card number  for safer online shopping. Even if the number ends up in the hands of hackers, they can't make unauthorized purchases with it.
Digital wallet capability - Your Bank of America credit card is supported by Apple Pay, Android Pay, or Samsung Pay for those times you don't want to use your actual card.
$0 fraud liability - Bank of America routinely monitors your account for fraudulent activity. If someone uses your card to make unauthorized purchases, you won't pay a dime for those charges.
Overdraft protection - Overdraft fees can drain your bank account in no time. Luckily, you can link your card to your Bank of America checking account for overdraft protection.
EMV chip security - Your card has an EMV security chip. Therefore, your card information is less likely to be stolen by card skimmers.
Visa Signature benefits have you covered
The BankAmericard Travel Rewards card carries the Visa Signature logo. This Visa tier includes several useful travel protections that may cover unexpected situations during a trip.
Trip cancellation/interruption coverage - If your trip is cancelled before it begins or is cut short while you're on the trip, you will be reimbursed for prepaid travel expenses.
Lost luggage insurance - If your checked or carry-on baggage is lost or damaged during your trip, you'll be covered for that loss.
Personal concierge - You have free access to concierge agents who can assist you with research on shopping, entertainment, and travel.
Track your credit for free
One of the best perks of this card is the free monthly FICO credit score. A FICO credit score is the three-digit number that lenders use to decide whether or not to give you a new loan or line of credit.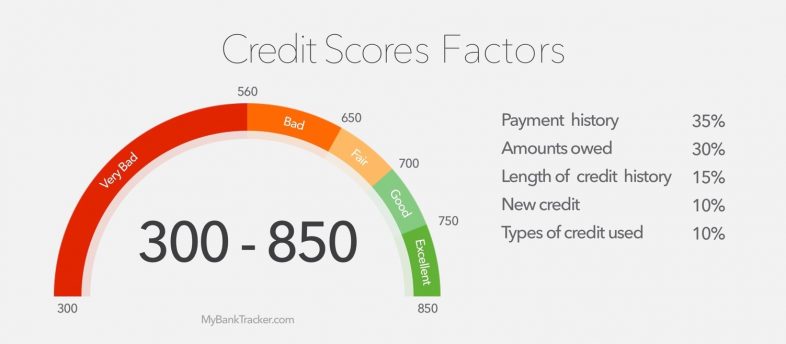 Normally, you would have to pay a one-time or subscription fee to check your FICO score. Since you get it for free through any Bank of America credit card, you're saving money while you track your credit.
Additionally, this feature will encourage you to maintain good credit. If you see a dip in your score, you can review your recent credit activity to see how you can improve it.
Tip: Pay down your card balances and dispute errors on your report if you want to improve your credit score by 100 points or more.
How the Fees Add Up
Some travel credit cards can lose their appeal if you're forking over a lot of money for fees. This card, however, isn't too taxing where fees are concerned.
Many travel credit cards charge an annual fee (as much as $500 per year). The Bank of America Travel Rewards card does not charge any annual fee. The reason is that its main feature is the simple travel rewards program. Other travel cards may come with different perks that justify the annual fee.
Another major convenience and source of savings is the lack of foreign transaction fees. A typical credit card may charge a fee of 3% when you use it to pay for a purchase outside of the U.S. With this card, you're likely to travel abroad quite frequently. Fortunately, you'll have the freedom to use the card during your trips without additional cost.
Comparing Bank of America's Other Credit Card Options
There are plenty of things to like about the BankAmericard Travel Rewards Credit Card but it's not the only card Bank of America offers. One of the cards profiled below may be the better choice, depending on your spending habits.
Bank of America Cash Rewards Credit Card
The Bank of America Cash Rewards Credit Card focuses more on cash back as opposed to points. This card offers 3% back on gas and 2% back at wholesale clubs and grocery stores, up to the first $2,500 in these purchases each quarter. Once you hit that limit, you keep earning 1% back on those purchases, along with 1% back on everything else you spend.
You still get the relationship bonus for being a Bank of America or Preferred Rewards client. You can redeem rewards as a cash deposit into a Bank of America checking or savings account or as a statement credit. That increased flexibility might appeal to you if you want to use your rewards for more than just travel.
BankAmericard Credit Card
The BankAmericard Credit Card doesn't offer rewards but it does give you something else: an extended period of time to pay off balance transfers interest-free. To snag the deal, you have to complete balance transfers within 60 days of opening a new account. The balance transfer fee is 3%.
This card is suited for someone who wants to consolidate existing credit card balances at a lower rate. It's also appropriate for someone to finance a major purchase with plenty of time to pay it off. It's an attractive incentive to sign up, as long as you don't mind missing out on rewards.
Final Verdict: For Cost-Conscious Frequent Travelers
The BankAmericard Travel Rewards Credit Card is a no-brainer choice if you want to earn rewards for travel without a lot of strings attached.
This card obviously wouldn't be right for someone who likes getting cash back or miles that they could transfer to a frequent flyer program. We also acknowledge that there are other travel cards that pay out more rewards.
Ultimately, we'd recommend this card to someone who wants straightforward travel rewards without an annual fee. You'll do even better to get this card if you've already got a Bank of America checking or savings account.