BP Visa Credit Card 2023 Review - Should You Apply?
Learn about the gas rewards program for the BP Visa Credit Card to see if you'll be able to earn a large amount of rewards on your gas spending. Find out how to redeem the rewards for the most value. See what fees and interest rates apply, as well as the other perks that are available. Compare it to other gas credit cards.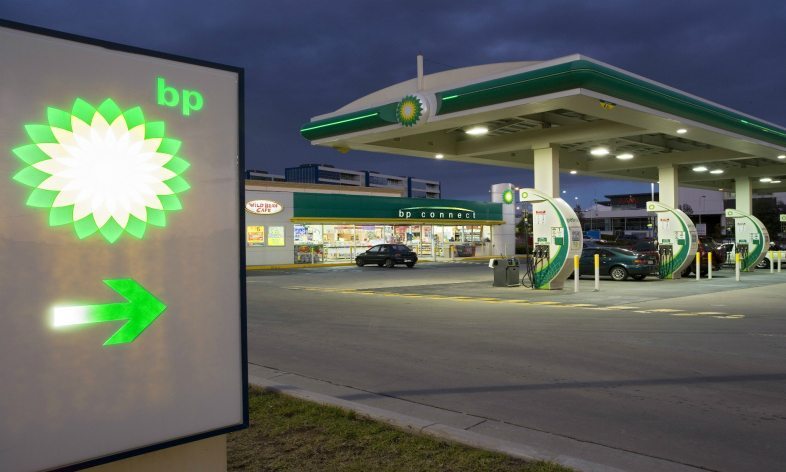 Gas credit cards can help you save at the pump, which is great when gas prices climb. The BP Visa credit card allows you to earn rewards on purchases anywhere Visa is accepted.
Those rewards translate to savings on gas when you fill up at BP locations.
There's no annual fee and you get additional benefits like ATM cash access and $0 fraud liability.
This card could be a good choice for someone who spends a lot on gas and is a loyal BP customer. Before you apply for the BP Visa, read our review first to decide if it's the right gas credit card for you.
BP Visa Credit Card Pros & Cons
Earn Savings on BP Gas
With most rewards cards, you earn a set rate of cash back, points or miles on purchases. The BP Visa has a slightly different rewards structure.
With this card, you earn a certain amount of savings per gallon when you spend.
During the first 90 days after opening an account, you'll earn 25 cents off per gallon for every $100 you spend with your BP Visa. There's an exception for purchases made at non-BP gas stations.
After 90 days, you'll earn:
25 cents off per gallon at BP locations
15 cents off per gallon for eligible groceries, dining and travel
5 cents off per gallon everywhere else (except non-BP gas stations)
The savings discount applies to up to 20 gallons per fill up. So how much rewards value does that translate to?
Say you spend $2,000 in the first 90 days and earn the 25 cents off per gallon for each $100 you spend. You're effectively getting a 5 percent rewards rate because you're earning $5 back for every $100 spent.
That same 5 percent rewards rate applies after the first 90 days, but only to BP gas purchases.
The rewards rate drops slightly for other purchases. For groceries, dining and travel purchases, you're earning 3 percent back on purchases.
All other purchases effectively earn 1 percent back.
Redeeming BP Rewards
If you've racked up some gas rewards, the next step is putting them to work. There are two ways to do that with the BP Visa:
at the pump, or
as a statement credit
A minimum rewards balance of seven cents is required to redeem for a statement credit.
One thing to know if you plan to redeem at the pump: you can only use your rewards at participating BP locations. If you're getting gas at a BP that doesn't participate in the rewards program, you'll have to wait for another pit stop to use them.
Applying your gas rewards as a statement credit might seem easier but there's a catch.
When you redeem at the pump, the savings discounts are good for the first 20 gallons you purchase. When you redeem for statement credit, BP applies it to the value of a 15-gallon fill up instead.
So if you earned 25 cents off with your card, those rewards would be like getting 3.75 percent back if you use them for a statement credit. But if you're redeeming 5 cents off rewards, the value drops to just 0.75 percent.
Your best bet with this card would be to use it at the pump as much as possible. That way, you can get maximum value for the rewards you've earned every time.
Other Card Perks and Benefits
Gas cards typically don't have many of the same extras that traditional rewards cards do. The BP Visa is no different in that respect.
From time to time, this card does run introductory offers for additional statement credits when you meet a minimum purchase requirement.
Compared to the kind of cash back or miles bonuses other cards offer, however, it's not quite as enticing.
In terms of bonus features, you can use your card to get cash at the ATM. Of course, that'll cost you because you'll pay a cash advance fee. The fee is either $10 or 5 percent of the advance amount, whichever is greater. You'll also pay a higher APR for cash advances.
The other benefit you get is $0 liability fraud protection. This is a good feature to have but it's something a lot of rewards credit cards come with these days.
APR and Fees
The BP Visa credit card has no annual fee. There are, however, a couple of other fees to watch out for, including a late payment fee and a 3 percent foreign transaction fee. That makes this card a poor choice for overseas travel.
The regular variable annual percentage rate for this card is quite high, compared to what a typical rewards card charges. There's no introductory APR either.
You'd want to think twice before carrying a high balance on this card from month to month because of the higher interest rate.
How Does the BP Visa Compare to Other Rewards Credit Cards?
In terms of the percentage back you can earn, you're actually getting a pretty decent rewards rate with this card.
But, the BP Visa has some drawbacks, the most obvious being that you only earn the highest rewards rate on BP purchases.
Then there are the redemption options. Again, you're limited to either BP gas or statement credit. The statement credit option is helpful if you use your card for purchases other than gas, but you're not necessarily guaranteed to get a great redemption value.
Take these factors into account:
Annual fee
We track hundreds of credit cards and gas credit cards are not likely to carry annual fees.
The select few that will charge an annual fee usually offer other lucrative perks to justify that additional cost. While the gas rewards may be a great side benefit, the main benefit may come from another card feature.
It is entirely up to your credit card usage and spending to decide if the annual fee will be offset by the rewards.
Note that you'd want the value of the rewards to exceed the annual fee enough that you wouldn't have been better off with a no-fee card to begin with.
Gas rewards
The obvious factor here. Before you search for a gas credit card, you should review your recent gas spending habits to calculate how much you've spent on gas.
A good start: take the average of the past 3 months.
This will be the basis to calculate your expected gas rewards going into the near future.
Final Verdict: Should You Get the BP Visa Credit Card?
The main benefit of the BP Visa is the 25 cents off per gallon you can earn on BP purchases.
This card might not be the best option if you don't get gas exclusively at BP.
On the other hand, it's worth a look if you want to save on gas at the pump and BP is your filling station of choice.