Mastercard Gold Card 2023 Review: 24K Gold Credit Card for Luxury Travelers
Our review of the Mastercard Gold Card looks at the rewards program, various statement credits, travel perks and benefits, and fees for luxury travelers.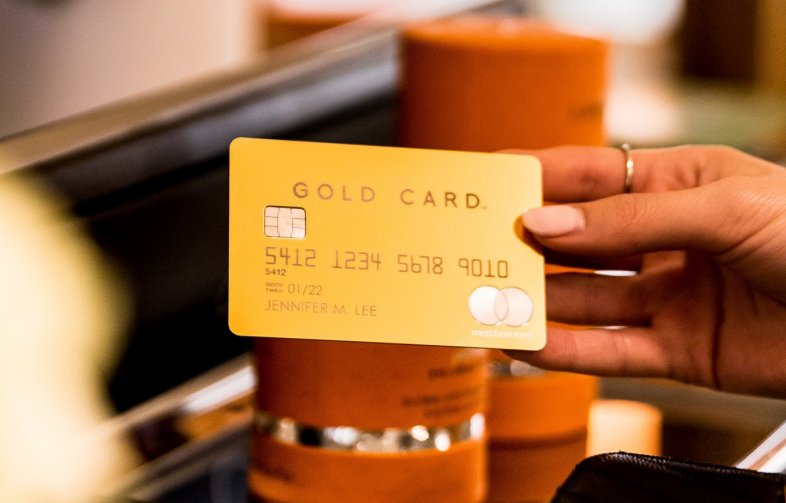 Some credit cards tend to stand out from the crowd, either because of how they're made or the benefits they offer. 
The Mastercard Gold Card is one of those cards. Made with 24 karat gold, this card offers an exceptional redemption rewards rate for airfare. It also comes with luxury travel benefits to make every trip more enjoyable. 
This card could be a good fit if you want to feel like a VIP when traveling. Or if you want to squeeze the most redemption value possible out of the rewards you earn. 
There is a big downside, however.
This card has a $995 annual fee.
Our review of the Mastercard Gold Card aims to help you decide if it's worth it.
Mastercard Gold Card Pros & Cons
High Redemption Value for Airfare
The Mastercard Gold Card is most notable not for the rewards you can earn but for what they're worth when you redeem them. 
With this card, all purchases earn one point per dollar.
Those points are unlimited so you can earn as many or as few points as you like, based on how you spend. 
The card shines when it's time to redeem those points.
2% redemption value
When you redeem points for airfare, you get the equivalent of 2% in value per point.
You get the same 2% redemption rate when using points for cash back. 
Say, for example, you charge $3,000 per month to your card for a total of $36,000 in purchases annually. At a 2% rewards redemption rate, those points would be worth $720 in airfare credit or $720 in cash. 
That puts the Mastercard Gold Card well ahead of competitors who offer a 1% or 1.5% redemption value.
It's especially valuable if you travel frequently and want to save money on airfare. 
And redeeming rewards is simple. You can apply rewards to airfare on any airline, with no blackout dates or restrictions.
If you'd rather redeem for cash back, you can apply rewards as a statement credit or have them deposited into your bank account.
Is the Annual Fee Worth It?
The Mastercard Gold Card doesn't come cheap. The annual fee is $995 and you'll pay an additional $295 a year for each authorized user. 
So is the fee worth it?
The answer depends on how heavily you spend with this card. 
To earn back the fee in rewards alone, you'd need to spend $4,150 per month or $49,800 for the year. Remember, you're earning one point per dollar but getting double the value when you redeem. 
Other cards could allow you to earn more travel rewards per dollar on purchases, with a lower fee. 
But also consider the value of other benefits the Mastercard Gold Card offers. 
For example, you can get a $200 annual airline credit with this card. There's also a $100 automatic statement credit toward Global Entry or TSA PreCheck. 
According to the Mastercard Gold Card website, members enjoy an average value of $500 in travel benefits and services per stay.
Those benefits include things like complimentary room upgrades, complimentary food and beverages and resort or spa credits. 
If you're a frequent spender and your purchases are primarily travel-focused, then this card could be well worth the annual fee.
On the other hand, if you're mainly charging everyday expenses such as groceries or gas, you may have to work harder to earn back the fee in rewards.
Other Card Features and Benefits
As mentioned already, the Mastercard Gold Card comes with some key travel benefits and features worth noting:
VIP airport lounge access with Priority Pass Select
Luxury Card travel benefits, such as room upgrades and resort credits
Airport meet & assist personal representative
Access to exclusive experiences through Off the Beaten Path
$200 airline fee credit
$100 credit toward Global Entry or TSA PreCheck
Luxury Card EXPERIENCES access
24/7 concierge service
Master Trip Travel Assistance
Mastercard Global Service
These benefits could be appealing if you travel regularly and you want to do so in style and comfort. Some of these features can save you money and offset the annual fee; all of them could make your trips more enjoyable. 
Additionally, you get benefits like baggage delay insurance in case your bags don't make it to your destination and cell phone protection.
The card also comes with travel accident insurance, auto rental collision waiver, trip cancellation and interruption insurance and a $0 fraud liability guarantee.
Card Fees
This card has no foreign transaction fee, which you might appreciate if you take trips outside the U.S. 
Other than that, the biggest fee to be aware of is the annual fee. And if you're adding authorized users to your account, you'll need to factor the cost in. 
For example, instead of spending $4,150 per month to earn back the fee, you'd need to spend $5,378 per month to earn back the fee for yourself and one authorized user. 
Compared to Other Travel Rewards Cards
The Mastercard Gold Card isn't the only premium travel rewards card to consider. Here are three other cards that may catch your eye. 
Mastercard Black Card
The Mastercard Black Card is a luxury credit card that's very similar to the Gold Card, with a few differences. 
For example, with this card you still earn one point per dollar on purchases. And you get a 2% redemption rate when you redeem those points for airfare. But your redemption rate drops to 1.5% if you're redeeming points for cash back. 
This card also comes with many of the same travel benefits, including Priority Pass Select access and an airline fee credit. But the credit is worth $100 instead of $200. 
In terms of the annual fee, it's roughly cut in half, at $495. Authorized users will cost you $195 extra per year. 
Read the Mastercard Black Card editor's review.
Chase Sapphire Reserve
The offers a better rewards rate than the Mastercard Gold Card. With this card, you earn three points per dollar on travel and dining and one point per dollar on everything else. 
When you redeem points for travel through Chase Ultimate Rewards you get 50% more redemption value. So the overall redemption rate is 1.5%. That's less than the Mastercard Gold Card but you do get a $300 annual travel statement credit to make up for it. 
This card also comes with a generous introductory welcome bonus allowing you to earn a sizable chunk of points right away. You do have to meet the minimum spending requirement to qualify. 
As far as the annual fee goes, you'll pay $550 per year for the Sapphire Reserve Card. The authorized user annual fee is $75 per person. 
Read the Chase Sapphire Reserve editor's review.
The Platinum Card® from American Express
*See Rates & Fees. Terms apply.
The is a solid choice for earning points on flights and hotel stays. 
This card lets you earn five Membership Rewards points per dollar on flights booked directly with airlines or American Express travel. You can also earn five points per dollar on prepaid hotels booked through amextravel.com. 
Card benefits include:
$200 Uber Cash
$240 digital entertainment credit
$100 Global Entry or $85 TSA PreCheck fee credit
$200 hotel credit on prepaid Fine Hotels + Resorts or The Hotel Collection bookings (requires a minimum two-night stay for The Hotel Collection bookings) booked through American Express Travel
Global Lounge Collection access
$200 airline fee credit
9 CLEAR credit
Fine Hotels & Resorts Program
The Hotel Collection
Marriott Bonvoy Gold Elite Status
Hilton Honors Gold Status
There's a $695 annual fee (see Rates & Fees; terms apply) for this card. But there's no added fee for authorized users to worry about. 
Read the American Express Platinum Card editor's review.
What's the Verdict? 
The Mastercard Gold Card is worth considering for its high 2% redemption rate, which puts it a cut above competitor cards.
While the rewards rate you earn with the card isn't exactly stunning, those points can go farther when you redeem them for airfare or cash back. 
Of course:
You can't overlook the annual fee for this card.
As the other three cards mentioned here demonstrate, it's possible to find travel rewards cards that combine a great rewards program with a slightly lower annual fee. 
Whether you should apply for the Mastercard Gold Card hinges largely on how frequently you spend and how often you think you'll redeem rewards for airfare.
This card comes with some nice added benefits that increase its overall value but only if you plan to use it regularly for booking travel.
See the rates & fees for the mentioned American Express cards: The Platinum Card from American Express (Rates & Fees; terms apply).