Is It Worth Buying Travel Insurance?
The unexpected can happen during your highly anticipated travel plans. Here's how to decide if you need travel insurance for your next trip.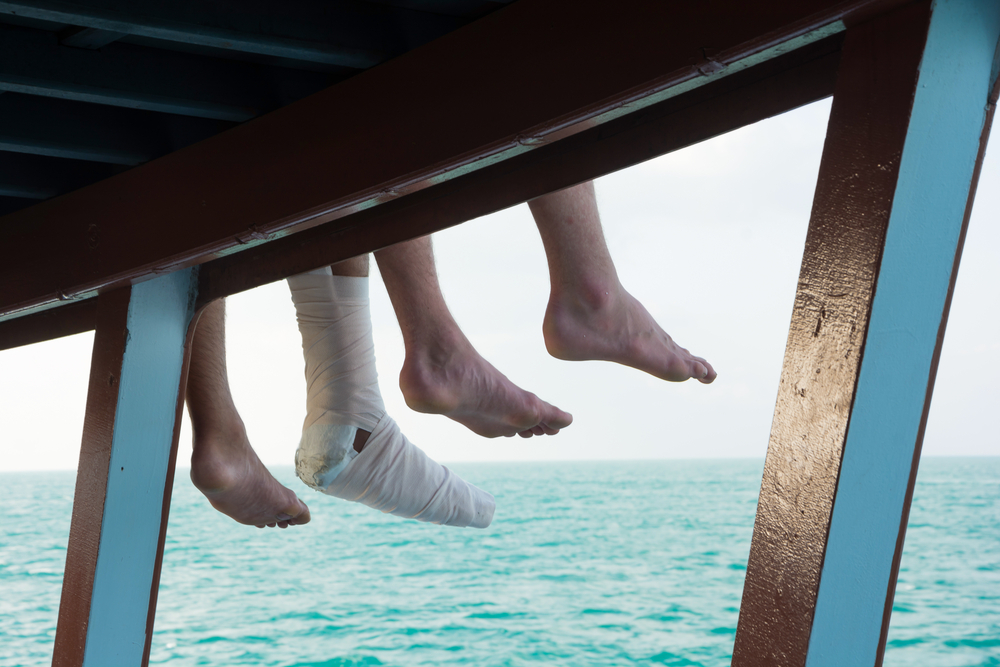 When I was growing up in the 80s, it seemed like news of plane crashes was a regular occurrence, not only in faraway developing countries but also in major cities around the United States, often with no survivors.
To emphasize the point, you could even purchase flight insurance at the airport, which was not very reassuring.
Thankfully, times have changed, and there has only been one major crash in the United States in the last six years. There have been no fatal accidents involving scheduled passenger flights in the United States since 2009.
You can now fly on an airplane in the United States with ease of mind, as it may be the safest thing you ever do.
What's Left to Insure?
Only the most nervous flyers would go out of their way to buy flight insurance.
But you can still buy travel insurance that covers you for all sorts of other things. These days the most costly problems you can face include trip interruption and trip cancellation.
I've read dozens of stories that involve people who buy expensive trips, only to be unable to travel due to illness or injuries.
Other reasons for delaying or canceling a trip can include job loss, jury duty or court subpoenas, and even loss of your passports.
When this happens, you could lose thousands of dollars that you spent on airline tickets, hotel reservations, and other prepaid travel expenses.
These policies can also cover your costs for emergency medical treatment and evacuation.
Comparing Different Travel Insurance Policies
I looked at several different travel insurance policies and got quotes for a $4,000 trip for two to London next summer.
Allianz Global Assistance
This company offered me three different options ranging from $116 to $184. All these options offer at least $2,000 for trip cancellation and trip interruption coverage.
Lost and delayed baggage is also covered as well as travel delays. The more expensive plans cover missed connections, change fees, and the mileage re-deposit fees.
Delta Flight Insurance
Delta Airlines offers trip protection plans that are also provided by Allianz Global Assistance. Despite this, it quoted me a price of $378 for coverage that appeared to be similar to the $184 plan that Allianz sell directly.
American Flight Insurance
The American Airlines website offered me insurance from Allianz for the same price as Delta.
United Flight Insurance
The United Airlines website also offered me the same insurance from Allianz for the same price as Delta and American.
Expedia Flight Insurance
This giant online travel agency offers insurance packages when you make a reservation. I created a package to London that costs just over $4,000 and was offered the option to buy insurance for $142 per person, $284 total.
Insurance Offered by Your Credit Card
What you might not realize is that your credit card can provide you several kinds of insurance at no extra cost.
The policies offered will vary depending on what type of credit card you use. Most cards will offer some kind of travel accident insurance. This will pay a benefit if you are killed or injured on a common carrier (airplane, train, bus, etc).
Also, many travel rewards credit cards will offer extra insurance that covers trip delays and cancellations. Others will cover lost or delayed baggage.
There are some premium travel rewards cards that can cover emergency evacuation. Some even have an emergency medical and dental benefit.
Travel insurance from popular travel credit cards
Chase Sapphire Reserve Card
This new credit card might offer the most comprehensive set of travel benefits of any credit card. It offers up to $100 per day in baggage delay insurance and $3,000 in lost luggage reimbursement.
If your trip is delayed, you can receive up to $500 per ticket to cover unreimbursed expenses such as meals and lodging.
It offers a million dollars in travel accident insurance and up to $100,000 in emergency evacuation and transportation coverage should you need to be transported home for medical treatment.
It even covers emergency medical and dental services for up to $2,500, if you need treatment while over 100 miles from home.
This is on top of the card's other features including 3x points for all travel and dining charges and a $300 annual travel statement credit and airport business lounge access.
You can also receive a generous bonus when you spend a certain amount within three months of account opening. There is a $550 annual fee for this card.
Chase Sapphire Preferred Card
This card features many of the travel insurance benefits of the Chase Sapphire Reserve Card, but at a much lower price point.
Included is trip cancellation and interruption coverage and trip delay reimbursement. It also covers baggage delays, but missing is coverage for emergency medical expenses and evacuations.
Otherwise, this is an excellent mid-range rewards travel card that also has a decent welcome bonus on a regular basis.
Also, the rewards program favors those who dine out and travel often.
There is a $95 annual fee for this card.
Should You Buy Extra Travel Insurance?
I take a short trip about once a month on average. I also take one or two longer international family trips each year, yet I've never bought a separate travel insurance policy.
Also, I look back on the dozens of trips I've taken in the last ten years and I've never regretted not purchasing extra insurance.
There are lots of things that can go wrong when you're traveling, but you also have plenty of recourse when they do.
For example, when a major event occurs such as bad weather, civil strife, or a natural disaster, the airlines and hotels will typically offer waivers that allow you to change your reservations at no extra cost, or receive a refund.
And certainly, the airlines are liable for the cost of lost or delayed baggage. Extra insurance policies will only cover you beyond the airline's limitations.
When flights are canceled due to mechanical problems or crew scheduling, most major airlines will pay for your hotel and give you meal vouchers.
And with most of the other problems that you may encounter, the right credit card will offer you some benefit.
Mid-tier cards such as the Chase Sapphire Preferred and offer benefits can cover the cost of travel reservations or lost or delayed baggage.
The premium reward cards such as the Chase Sapphire Reserve and Platinum Card from American Express will cover the most expensive emergencies.
This could be anything that requires medical evacuation or emergency medical treatment. But this might also be benefits included with your personal health insurance policy.
The Case Buying for Travel Insurance
The ideal customer for travel insurance is an infrequent traveler who has been saving for years to take an expensive trip.
This traveler is also a person that doesn't want or need a premium travel rewards card. Or this could be someone who has already purchased a trip with a card that didn't offer much travel insurance.
The travelers who need these policies may also be older people and those who are more prone to injury and illness. Yet many of these policies exclude pre-existing conditions. It's vital to understand its terms before purchasing it.
My Travel Plans
If I were to buy travel insurance for every trip I took, I would have to spend thousands of dollars a year on that alone.
This is more than my anticipated losses under a worst-case scenario.
Insuring an international trip each year will cost about as much as the annual fee of a premium rewards card like the Chase Sapphire Reserve.
Instead, I will continue to use my Chase Sapphire Reserve Card to book my travel and forgo extra insurance.
I also like to travel conservatively. This means that I always plan to arrive a day or two before any non-refundable, can't-miss events like a tour or a cruise.
I also try to carry-on anything valuable, essential, or not easily replaceable. By keeping my most valuable possessions in my carry-on, or at home, I have no need for thousands of dollars of lost luggage coverage.
Inevitably, I will suffer a major travel loss that I can't predict.
When that time comes, I'll rely on the protections of my credit card, health insurance, and even my homeowner's insurance policy.
Whatever losses I still face I'll have to balance against the thousands of dollars that I've saved over the years by avoiding buying travel insurance policies.
Bottom Line
If you are an inexperienced traveler who is deeply concerned about the loss of an expensive vacation, then you may wish to consider purchasing a travel insurance policy that offers coverage beyond your credit cards.
But if you have the right travel rewards credit card, then you can save your money while you relax and enjoy your travels.