Virtual Credit Card Account Numbers: What You Need to Know
Many people have never heard of this tool but it's one that can protect your credit card information. Here's how it works and why you should consider using it.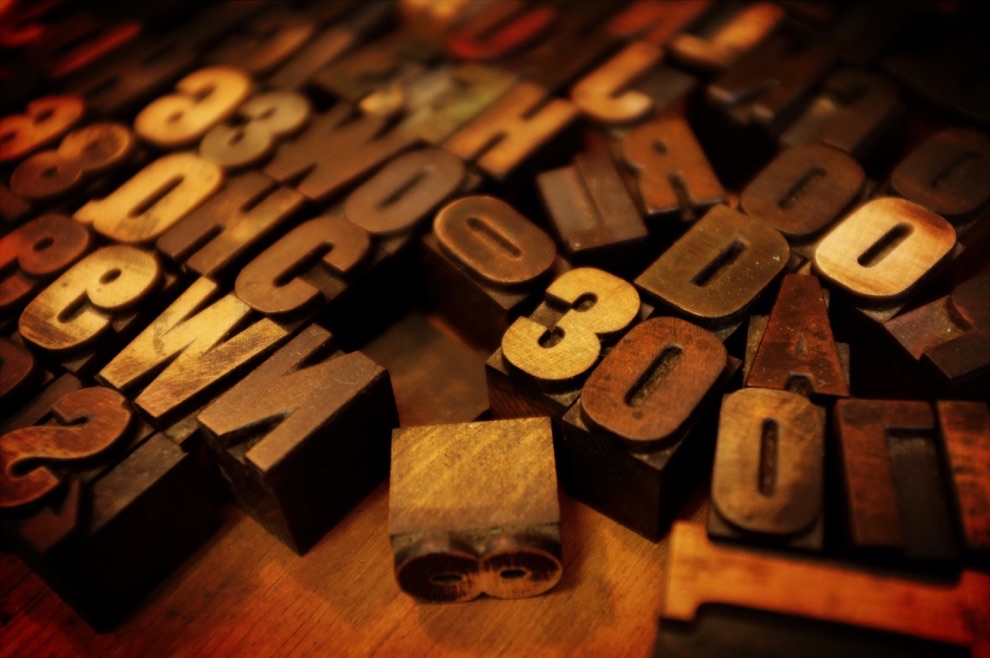 Virtual account numbers are the unsung heroes in the war against credit card fraud. If you haven't heard of them yet, now's a great time to learn more.
A virtual account number is a separate, expirable account number tied to your credit card account.
Here's how it works: when you prepare to make a purchase online, by phone, or through the mail, you'd provide your virtual account number instead of the number on the front of your credit card.
Why would you want to do this? Because it adds a layer of protection on your credit card account.
If you feel leery about online purchases - or simply want to do more to protect your financial information - this is a way to do what you need without giving out your permanent credit card number.
If your virtual number does get stolen or compromised, you don't have to worry about your permanent credit card number being compromised.
With the prevalence of identity theft and data breaches, this is the right time to be thinking of ways to add more security to your financial tools.
Banks With Virtual Account Numbers
If virtual account numbers are so useful, why haven't many people heard of them? In a word, availability.
There are only two major U.S. credit card issuers that are currently providing virtual account numbers for free: Capital One and Citi.
Eno from Capital One
Eno is considered a virtual assistant by Capital One and it offers a feature that creates virtual account numbers for all Capital One credit card customers.
Each number works only for a single online merchant. And, you can lock and unlock each virtual account number.
Eno can be accessed through online banking, the Capital One mobile apps, and compatible web-browser extensions.
Virtual Account Numbers from Citi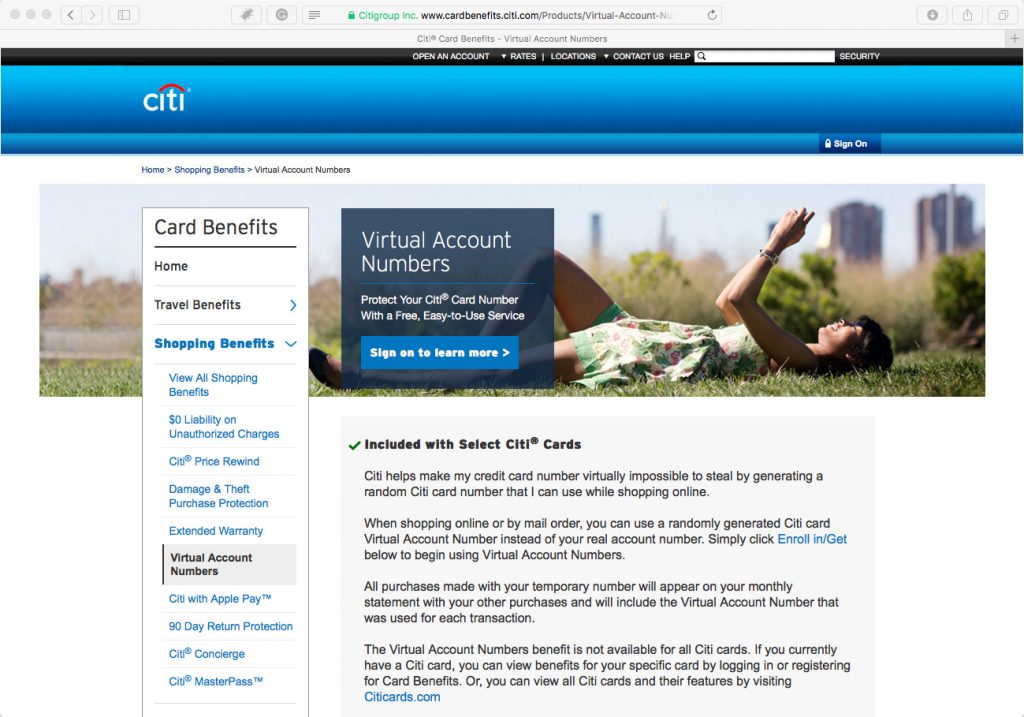 Citi also offers virtual account numbers and they offer it to most of their credit card customers. You can find it by logging into your account and searching for the Citi virtual account number feature.
Then you can generate your number with a spending limit and an expiration date while a CVV/CVC will be generated for you.
How to Use a Virtual Account Number
As you can see, Capital One and Citi make it easy to set up virtual account numbers. And these account numbers are just as easy to use as they are to get up and running.
When you make an online purchase, just type in your virtual account number and the 3-digit code when prompted to do so.
If you're making a purchase over the phone or online, do the same thing. It's just like you would do with your credit card, only you're not reading the number off of your physical credit card. You're using the virtual account number instead.
When These One-Time Account Numbers Become Useful
While virtual account numbers are great for added security on your credit card accounts, that's not the only benefit they provide.
Here are a few more examples of how these tools can make your financial life easier on a daily basis:
No unauthorized use if you fall victim to data breaches
In recent years, major retailers have become huge targets of data breaches. Hackers have been able to obtain millions of credit card numbers from customers who made purchases at online and in-store retailers.
At least for online retailers, using that virtual account number keeps your actual credit card number safe in case of a data breach.
Paying for subscription services
When it comes to subscriptions, especially those that renew automatically, you can easily forget that you're paying for them.
The problem is, you might find out over time that you've paid and are continuing to pay a lot of money for something that you don't want or need anymore.
But if you sign up for a subscription with a virtual account number, you can set it to expire after a certain number of months.
That enables you to ensure that your subscription doesn't renew without your permission (or without you remembering).
Buying something at an untrusted e-commerce site
While everyone tries to make their purchases at trusted sites, every once in awhile you might find a great deal on a site you're just not sure about.
If this is something you really want or need, though, virtual account numbers enable you to give it a try.
That way, if the worst does happen, you don't have to worry about the rest of your financial information suddenly being at risk. In this case, virtual account numbers can offer you peace-of-mind.
Catching billing errors or overages
If you have a bill that equals out to about the same amount every month (such as a cell phone bill), you can pay with your virtual account number and its preset limits. That way, if that particular vendor overcharges you, you'll be able to spot the error much faster.
Setting and forgetting payments is a great thing until you realize you've been incorrectly charged and it's too late to do anything about it.
With virtual account numbers, if the bill has overage charges or errors that would cause you to pay more, you'll at least get to catch it or dispute it before completing the payment.
Generally speaking, it's a good idea to generate a virtual account number and use it for online purchases rather than your physical credit card number if the option is available to you.
It doesn't take that much extra effort and the extra layer of protection could save you from a lot of time and frustration should something happen to compromise your credit card account.
Why Don't All Banks Offer This Feature?
Despite the benefits of virtual account numbers, not a lot of credit card issuers offer them. In fact, many banks used to provide the feature but decided to discontinue it.
Chase, Discover, and American Express stopped the service because they found that not enough people were using it.
The low usage simply didn't justify the costs to keep the feature running. Meanwhile, they reassure customers that their fraud protection policies are more than enough to protect them from losing any money.
Normally, when your credit card information is compromised, you will not be responsible for any unauthorized spending on your credit card.
Those fraudulent charges are refunded and you'll be reissued a new credit card with a new number.
However, many banks don't realize that it is a hassle for you to go through the process of reporting fraud and getting a new credit card in the mail.
Also, you'll have to update that credit card information if that credit card info is saved anywhere else for spending and paying bills.
For example, your credit card number could be saved for PayPal, Amazon, or your favorite pizza chain. You'll have to re-enter your card number for each and every one of those accounts - a time-consuming chore for anyone in this day and age.
Downsides are Few
The advantages of virtual account numbers make a good case for them. There are only a couple of reasons that they are not as great as they should be.
Difficulty to access
While it's easy enough to create a virtual account number online, it's not so easy to do on mobile. It can also be hard to use the virtual account number on mobile, a problem for many as shopping on mobile devices is becoming a more common occurrence.
This may be a big reason why more people aren't using the feature and causing some of the big banks to discontinue virtual account numbers. They'd be much more popular if the feature was available through banks' mobile apps.
Does not protect other important information
When cybercriminals get their hands on your credit card information, they often steal your personal information as well.
This may include your mailing address, email address, account username, password, phone number, date of birth, and more.
People may not bother to protect their financial information when so much of their personal information is vulnerable as well.
Virtual Account Numbers Are Worth the Extra Step
Virtual account numbers aren't perfect and they're not offered by many credit card issuers.
However, if you have access to this feature through your credit card issuer and you do a lot of online shopping, then virtual account numbers are definitely worth the extra step.
More banks should offer this feature and, more importantly, it should be available through their mobile apps. That would surely see much greater usage by credit card customers.