How to Get Extra Credit Card Rewards With a Plenti Loyalty Card
American Express's new Plenti loyalty program promises shoppers big rewards but only if you know the best ways to cash in.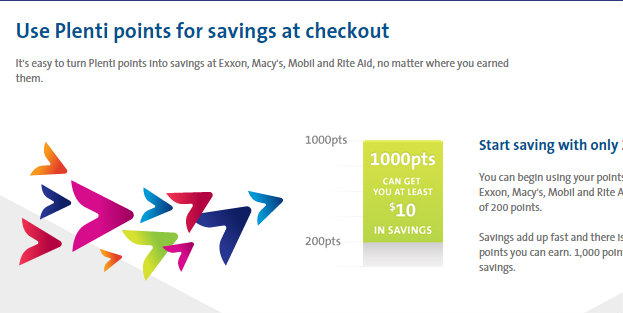 American Express is getting in on the loyalty game by rolling out its new Plenti rewards program.
It's free to join and earn points that can be redeemed for discounts on future purchases.
If you're interested in signing up, I've got a few tips to help you get the most out of your Plenti membership.
How Plenti works
Plenti is a loyalty program, similar to the kind that you'd find offered at grocery stores or drugstores.
When you sign up, you get a set of cards in the mail that you can keep in your wallet or stick on your keychain. Any time you shop at a Plenti partner you earn points. Current partners include:
Rite Aid
Macy's
Exxon/Mobil
Hulu
AT&T
National, Enterprise and Alamo car rental
Nationwide Insurance
You can also earn points when you shop through Plenti's online marketplace. Most offers in the marketplace pay between 1 and 30 Plenti points per $1 but you can score bigger bonuses when you shop through DIRECTV or Sprint.
You don't have to be an American Express member to use the program, although it's worth noting that Amex has introduced a co-branded Plenti credit card to make earning points easier.
The card pays out 5,000 bonus points when you spend $250 in the first three months, plus 3 points per $1 on purchases.
Redeeming Plenti points and credit card rewards
Generally, once you earn 1,000 Plenti points you can convert that to a $10 coupon to selected retailers included in the partner network.
That means points earned at Macy's would still be good if you were shopping at Rite Aid, for example. Y
ou can use Plenti points along with your credit card rewards for even more savings.
Let's say you have the U.S. Bank FlexPerks Select+ American Express Card and you're shopping online at Macy's.
You've racked up 5,000 FlexPoints, which is worth $50 in a statement credit and you also have 2,500 Plenti points, worth another $25.
If you spend $100, it's only going to cost you $25 once you apply your Plenti points and FlexPoints.
If you're enrolled in the American Express Membership Rewards program, you can link it to your Plenti account and transfer your Membership Rewards points over.
According to Amex, 500 Membership Rewards points is equal to 500 Plenti points.
Earn bonuses when you use a rewards card for grocery purchases
Getting the most out of Plenti and your credit card rewards means taking advantage of every opportunity to earn points.
The grocery store is a prime spot to cash in since Plenti members are able to link their cards to participating supermarket loyalty programs.
You can search by zip code to find out which stores are eligible in your area. I was able to add my Food Lion MVP card, which is where I do all of my grocery shopping.
Once you register your grocery store card, you can activate household offers to earn extra Plenti points.
Some of the offers I could choose from included 500 points for spending $30 on Johnson & Johnson products and 50 points for buying bananas.
When I pay at checkout and scan my store loyalty card, I'll instantly get Plenti points as long as I meet the purchase requirements.
A rewards credit card is the final piece of the puzzle.
With the Amex EveryDay Credit Card card, for example, I can get double points on the first $6,000 I spend annually at supermarkets.
If were to spend $100 and score the two Plenti offers mentioned earlier, I'd get 200 Membership Rewards points, plus 550 Plenti points.
By pairing up Plenti and my rewards card, I'm earning more than three times the points!
Put Plenti to work at the pump
The gas station is another good place to cash in on Plenti points and credit card rewards. 
Plenti members earn 1 point per gallon at Exxon and Mobil-branded stations, plus 2 points per $1 on non-fuel purchases.
Using a rewards card like the U.S. Bank Business Edge Select Rewards Card, for instance, gives you more mileage as far as earning points goes.
The Business Edge card pays triple points on gas purchases. If you spend $50 on 20 gallons of gas and another $25 on snacks, you'd earn 150 points with your Business Edge card plus 70 Plenti points.
If you did that once a week for a year, you'd earn a combined total of 11,440 points just for making your regular pit stop.
Final thoughts
The Plenti program offers more ways to earn points on the things you buy but it's not without certain limitations.
For now, you can only redeem your Plenti points at Macy's, Rite Aid, Exxon and Mobil, so that's something of a drawback.
Still, enrolling in Plenti can yield some decent savings if you're pairing it with a rewards credit card.
Compare Best Accounts Now
You might also like