Georgia Homeowners Insurance: What are the Average Rates?
See the average homeowners insurance rates for Georgia homes and the coverages and riders that you might consider as part of your policy.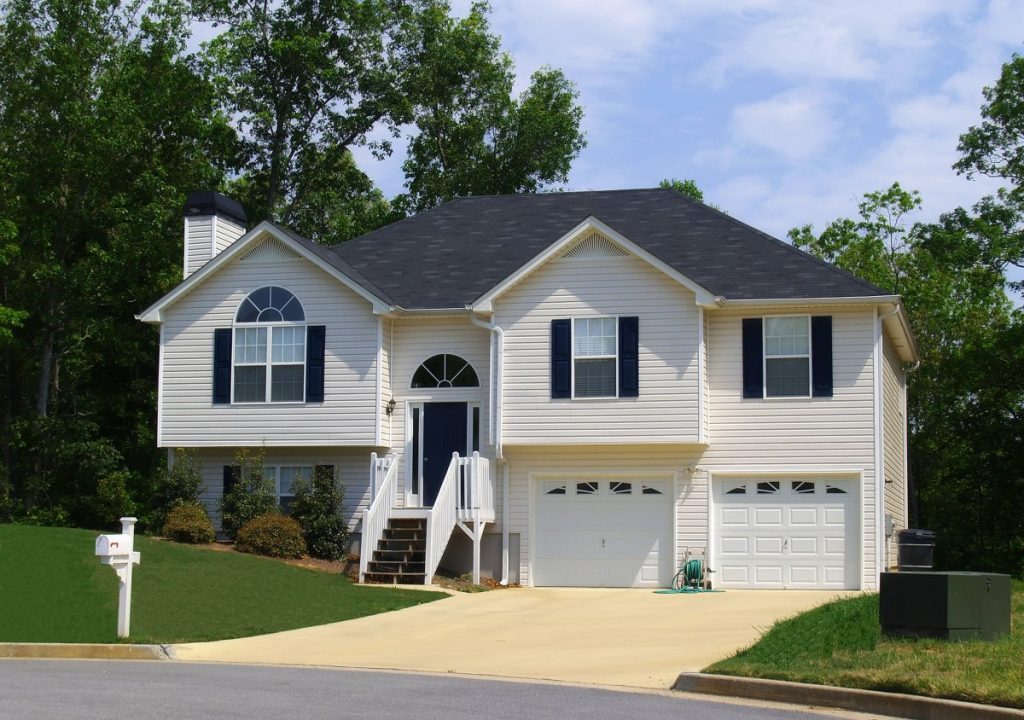 Homeowners insurance in Georgia helps cover losses and damages to your home's interior and exterior after a peril. The policy pays some of the cost to repair your home and replace belongings.
If you finance your home through a bank or mortgage company, you're often required to have home insurance.
But, of course, a policy is also valuable once you've paid off your home.
The cost to repair or rebuild a property after a disaster can be enormous.
There's also the cost of replacing personal items. Since home insurance lessens the financial burden, it not only protects your home, but also your peace of mind.
But you shouldn't buy a home insurance policy blindly. Coverage varies depending on the policy, and they don't cover every possible disaster.
Before shopping, here's what you need to know about homeowners insurance in Georgia.
How Much is Homeowners Insurance in Georgia?
Homeowners in Georgia can expect to pay about $2,555 a year for home insurance.
This is about 11 percent more than the national average.
You can make a one-time yearly payment to your home insurance company.
Or, you can pay premiums monthly with your mortgage payment.
Getting a low premium reduces your housing expense. Multiple factors ultimately determine how much you pay for home insurance, though. For example:
Age and location of the property
Local crime rates
Claims history
Number of riders or endorsements
Deductible
When filing a home insurance claim, don't forget about the deductible. This is the amount you'll pay out-of-pocket before your insurance company pays a claim.
Deductibles vary, with some homeowners paying a deductible of $500 and others paying $2,500.
Average Georgia homeowners insurance rate by coverage level
| Coverage level ($1,000 ded.) | Average rate |
| --- | --- |
| $200,000 dwelling with $100,000 Liability | $1,986 |
| $200,000 dwelling with $300,000 Liability | $2,002 |
| $300,000 dwelling with $100,000 Liability | $2,540 |
| $300,000 dwelling with $300,000 Liability | $2,555 |
| $400,000 with $1000 Deductible and $100,000 Liability | $3,017 |
| $400,000 with $1000 Deductible and $300,000 Liability | $3,035 |
| $500,000 with $1000 Deductible and $100,000 Liability | $3,539 |
| $500,000 with $1000 Deductible and $300,000 Liability | $3,561 |
| $600,000 with $1000 Deductible and $100,000 Liability | $4,065 |
| $600,000 with $1000 Deductible and $300,000 Liability | $4,090 |
As a general rule of thumb:
The lower your deductible, the higher your insurance premium.
Average homeowners insurance rates in major GA cities
| City | Average rate |
| --- | --- |
| Athens | $2,244 |
| Macon | $2,503 |
| Atlanta | $2,512 |
| Augusta | $2,575 |
| Savannah | $3,270 |
What Does Homeowners Insurance in Georgia Cover?
Homeowners insurance in Georgia provides a wealth of protection against many different perils. These include fire, natural disaster, and theft.
Policies protect against other perils, too. For example:
Rioting
Hailstorm and windstorms
Vandalism
Explosions
Damage by vehicle or aircraft
Water damage from a broken pipe or appliance
A standard homeowners insurance policy comes with four basic levels of coverage:
1. Dwelling coverage
This is one of the most important parts of standard homeowners insurance.
Dwelling coverage protects your actual structure and attached structures.
Attached structures include your porch and your garage. The policy will repair or rebuild your home after a fire, natural disaster, or other covered peril.
You need enough dwelling coverage to completely rebuild your home after a major disaster.
As a bonus, this part of your policy also protects "other structures."
Do you have a detached shed on the property? A detached garage? Or perhaps a fence? A fire or disaster might damage these structures, too.
Protection for other structures is 10 percent of your dwelling coverage.
2. Personal property coverage
It can take years to furnish a home, build a wardrobe, and accumulate collectibles. But unfortunately, it only takes one disaster to destroy everything.
With homeowners insurance in Georgia, you're also protected against loss or damage to personal property. This part of your policy covers the cost to repair or replace personal belongings after a covered peril.
Personal belongings that fall under this protection include clothes, furniture, electronics, jewelry, and other items.
You can expect personal property coverage to be 50 percent to 70 percent of dwelling coverage.
3. Loss of use coverage
Some homeowners remain in their home while it undergoes repairs after damage. But others have to move out on a temporary basis.
In the latter scenario, loss of use coverage helps pay extra living expenses. This way, you avoid paying a mortgage "and" temporary housing expenses out-of-pocket.
Under loss of use, you'll receive help to cover hotel stays, a rental home, and even restaurant meals. Loss of use coverage is 20 percent of dwelling coverage.
4. Personal liability coverage
You also need to protect yourself against lawsuits and other claims. You're responsible for what happens on your property. So if someone becomes injured on your property, you'll likely be held liable for their medical expenses.
And worse, an injured party could sue and win a court-ordered award.
Rather than stress about how you'll cover these expenses, liability protection provides coverage up to a certain amount.
If an injured party wins a court-ordered award, or you have to pay their medical bills, liability helps cover the expense. This part of your policy also offers protection if you cause damage to another person's property.
A standard home insurance policy includes $100,000 of liability protection.
You're free to increase your coverage, though.
Some homeowners increase their coverage to $300,000. Meanwhile, others increase their coverage to $500,000.
The level of sufficient coverage depends on your number of assets.
Endorsements and Riders to Consider
If you own high-value personal belongings, ask your insurance provider about riders or endorsements.
These increase the coverage amount of certain items such as:
Jewelry
Musical instruments
Collectibles
Furs
Artwork
Some policies only cover an item up to $1,500.
By adding a rider, you can potentially insure high-value personal belongings up to their full value.
Should I Consider Flood Insurance?
Be mindful that standard home insurance does not protect against flooding either. Floods can occur from wind storms, heavy rain, or storm surges.
Mortgage lenders will require flood insurance if you live in a flood zone. If you don't live in a flood zone, you can still buy this coverage for added protection.
You can get flood coverage through the National Flood Insurance Program. Or add a flood rider to your existing policy.
Standard home insurance policies only cover water damage that starts inside the home.
Should I Consider Landslide Insurance?
If you live near the mountain ranges in Northern Georgia, be mindful that a volcanic eruption could potentially cause landslides. And unfortunately, a standard home insurance policy will not cover this damage.
You'll need a policy that protects against movements of the earth. These are called a Difference in Conditions (DIC) policy. These are the same types of policies that protect against floods and earthquakes.
How to Save Money on Homeowners Insurance in Georgia?
Looking to save on home insurance? Here are a few things you can do:
1. Get multiple insurance quotes
Shopping around is your best tool for getting a low home insurance premium.
Many insurance providers offer free rate quotes, based on the home's location and property details.
Consider getting quotes from at least three insurance companies. Compare rates, coverage, and terms.
2. Get a loyalty discount
Contact companies that you have a relationship with to see if they also offer home insurance.
If so, they might quote a low premium as a loyalty bonus.
3. Ask about other discounts
Ask your insurance provider about other discounts, too. Some homeowners qualify for discounts after enhancing their home with safety features.
A deadbolt lock, alarm system, fire alarm, and fence can help reduce your cost.
Having good credit can also help you save money.
4. Increase your deductible
If you're currently paying a deductible of $500, increasing your deductible to $1,000 or $2,000 can lower your monthly premium.
Final Word
Homeowners insurance in Georgia protects your home, personal belongings, and includes loss of use coverage.
But these policies don't cover every disaster.
So it's important to know what you're getting.
And if necessary, add more coverage. The more protection you have, the lower the risk of paying out-of-pocket to replace lost or damaged items.