HO3 vs HO5 Homeowners Insurance Policy: What's the Difference?
Compare the HO3 and HO5 homeowners insurance policy types and find out which one offers the right coverage for your property.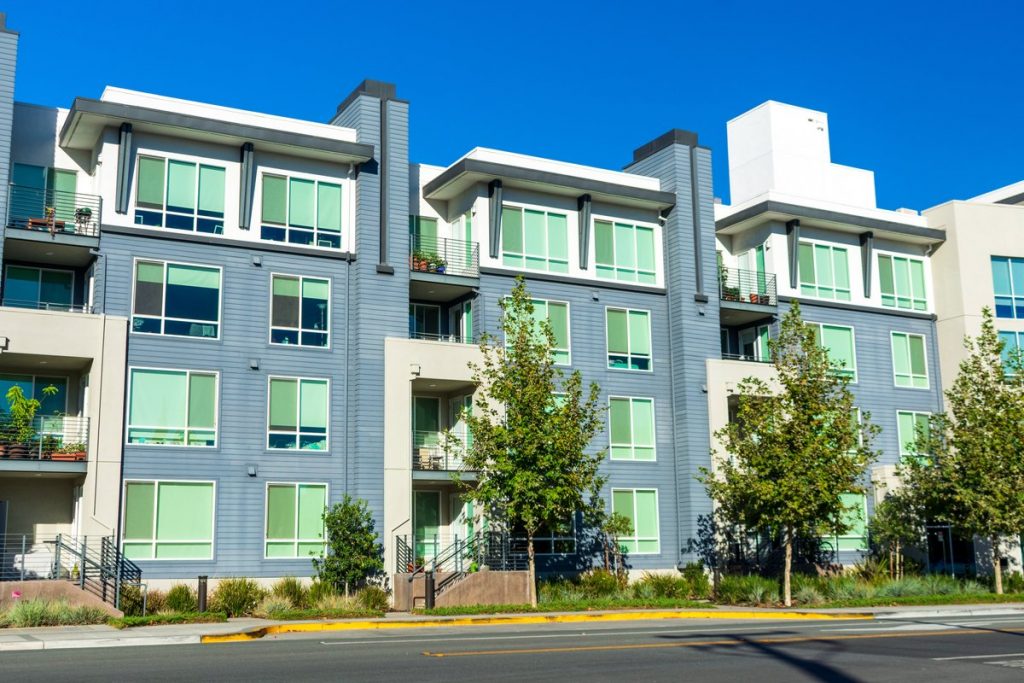 Homeowners insurance protects your property from losses and damages. It's not required by law, yet mortgage lenders typically require proof of a policy before closing.
Although these policies cover your house, personal belongings, and provides other protections like loss of use coverage and liability, not all policies are created equal.
Coverage is based on whether your policy is on an HO3 form or an HO5. Both policies offer a standard level of protection, but you'll receive more or less coverage depending on the form.
Here's a look at key differences between HO3 and HO5 homeowners insurance.
What's the Difference Between HO3 and HO5?
The main difference between an HO3 policy and an HO5 policy is how it protects your personal property.
Personal property coverage is an important component of a homeowners insurance policy. Dwelling coverage is the most important part, and you'll need enough dwelling coverage to completely rebuild your house.
But while dwelling coverage protects the actual structure, personal property protects your belongings. Coverage for personal property is typically 50 percent to 70 percent of your dwelling coverage.
Even though home insurance protects personal property, the amount of coverage depends on whether the policy covers your belongings on a named peril basis or an open peril basis.
HO3 policies offer basic personal property coverage for "named policies"
HO5 policies offer comprehensive property coverage for "open perils"
In short, HO5 policies provide the morecoverage than HO3 policies for personal property.
What is an open peril?
If your homeowners insurance covers personal belongings on an open peril basis, this means that your policy will reimburse losses or damages caused by all perils—except those specifically excluded in the policy.
Typical exclusions include:
mold
earthquakes
other earth movements
floods
Countless events can damage a home. An open peril policy protects against the unimaginable, providing extra peace of mind.
What is a named peril?
On the other hand, if you have a named peril policy, this means that your insurance provider will only cover losses or damages resulting from perils listed in your insurance policy.
For example, fire is a named peril. So if a fire destroys your personal property, your insurance provider covers the damage.
In most cases, insurance policies list 16 named perils with regard to personal property coverage.
They typically include:
theft
fire
explosion
falling objects
wind storm
damage caused by aircraft
damage caused by the weight of ice, snow, or sleet
damage caused by vehicle
What is HO3 Homeowners Insurance?
If your homeowners insurance is on an HO3 form, this means that you'll receive basic coverage for personal property.
When you apply for a mortgage loan, your lender will require proof of home insurance prior to closing. An HO3 policy is the minimum coverage they'll accept.
This policy covers personal property on a named peril basis. Keep in mind, though, if you have HO3 insurance, it only pays the actual cash value of personal belongings.
So, the policy will only reimburse the value of your belongings at the time of damage.
The policy takes depreciation into account, so you might not receive enough to completely replace the item.
Due to this limited coverage, HO3 policies have lower premiums. But they can cost more in the long run.
What is HO5 Homeowners Insurance?
HO5 homeowners insurance covers personal property on an open peril basis. This is the broadest, most comprehensive coverage since you're not limited to perils listed in your policy.
As long as the cause of a loss or damage isn't specifically excluded from the policy, your insurance will cover the damage. The downside, though, is your home must be eligible for HO5 insurance.
While any homeowner can get their insurance policy on an HO3 form, this isn't the case with an HO5 form. With HO5 insurance, many insurers will only allow this coverage if you have a newer home. Plus, the property must be in a low-risk area.
Low risk meaning you're located near a fire department, and there's a low risk for crime and natural disaster.
Another key difference between an HO5 and HO3 is that the former reimburses the replacement cost for personal property. Unlike HO3 which reimburses the actual cash value. So you're getting expanded coverage with an HO5 policy.
For this reason, you can expect to pay more for these policies.
Which Policy Should You Choose?
Choosing between an HO3 and an HO5 policy can be tricky.
And if you're eligible for both, you might be tempted to choose an HO3 since it's cheaper. But if you can afford to pay a higher insurance premium, ask your insurer for an HO5 insurance quote.
Even though you'll pay more on a monthly basis, these policies can potentially save money. You'll pay less out-of-pocket to cover losses or damages to your personal property.
After a major disaster like a fire or windstorm, it might cost tens of thousands of dollars to replace personal belongings. An HO5 homeowners insurance policy removes some of the financial burden.
And since HO5 policies offer coverage on an open peril basis, getting one can simplify the claims process.
In addition, HO5 insurance policies are a protection if you have high-value items in your home. This might include jewelry, collectibles, or musical instruments. If a covered peril damages these items, the policy might reimburse the full replacement cost.
Similarities Between H03 and H05 Homeowners Insurance
While there are differences in how HO3 and HO5 insurance protects personal property, both policies protect your house or actual structure on an open peril basis.
Both policies also provide similar protection for liability and loss of use protection.
Liability protection
This part of your homeowners insurance provides protection if an injury occurs on your property. It can pay an injured party's medical bills, as well as a court-ordered award if they sue.
Liability also offers protection if you damage another person's personal property.
Loss of use
If you have to move out of your home while it undergoes repairs after a major disaster, loss of use protection covers your additional living expenses. You're reimbursed for hotel stays, rent, and some meals.
What You Need to Know About Deductibles?
Keep in mind, regardless of whether you have HO3 or HO5 homeowners insurance, you'll pay a deductible. This is what you pay out-of-pocket before your insurance company pays a claim.
Some people choose a low $500 deductible, whereas others might choose a deductible up to $2,500.
Lower deductibles often result in higher premiums.
But this isn't the only factor that determines your premium. Other factors also include the age and condition of the home, the location of the property, and the square footage.
For example, according to Insure.com the average annual cost of homeowners insurance nationally for a policy with $300,000 coverage, $100,000 liability, and a $1,000 deductible is $2,540.
How to Shop for Homeowners Insurance
Here are a few tips when shopping for home insurance:
Compare rates
Home insurance policies aren't created equal. So it's important that you get multiple rate quotes from different providers.
You can get quotes for both HO3 and HO5 insurance to determine which is most affordable.
Assess your insurance needs
You also need adequate coverage, so assess your insurance needs before getting a policy.
If you have high-value items such as jewelry or collectibles, see if you can add a rider to your existing policy to cover the full replacement value of these items.
Bundle your policies
Homeowners can also save on insurance by bundling and using the same insurance company for multiple policies.
Your auto insurance provider might offer home insurance too, or perhaps your life insurance company.
Maintain good credit.
A high credit score also helps you qualify for better rates.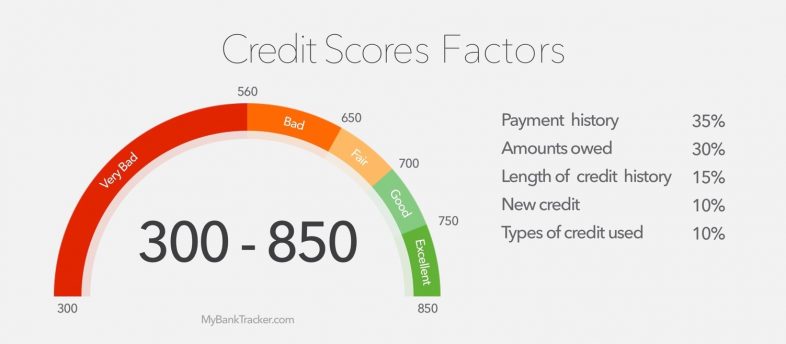 To improve your score, pay your bills on time, pay off debt, and dispute errors on your credit report.
Make your home safer
Certain features also qualify homeowners for a lower rate. This includes installing a monitored fire alarm, a burglar alarm, deadbolt locks, and a fence around the property.
Notify your insurance provider of upgrades
You should also reassess your insurance needs every couple of years.
If you make significant improvements to your home, such as upgrading with high-value materials or increasing the square footage, notify your insurance provider to increase your dwelling coverage.
Conclusion
Homeowners insurance is designed to protect your most valuable asset, but it's important to understand how different policies work, namely HO3 and HO5 policies.
You need a policy that's adequate for your situation and provides as much coverage as you need—and can afford. This helps reduce your out-of-pocket expense when filing a claim.
In addition, there's peace of mind in knowing that you're protecting your structure, and your personal belongings.