Michigan Homeowners Insurance: Get the Right Coverage at the Lowest Rates
Learn about the proper homeowners coverage for Michigan homes, including the average insurance rates and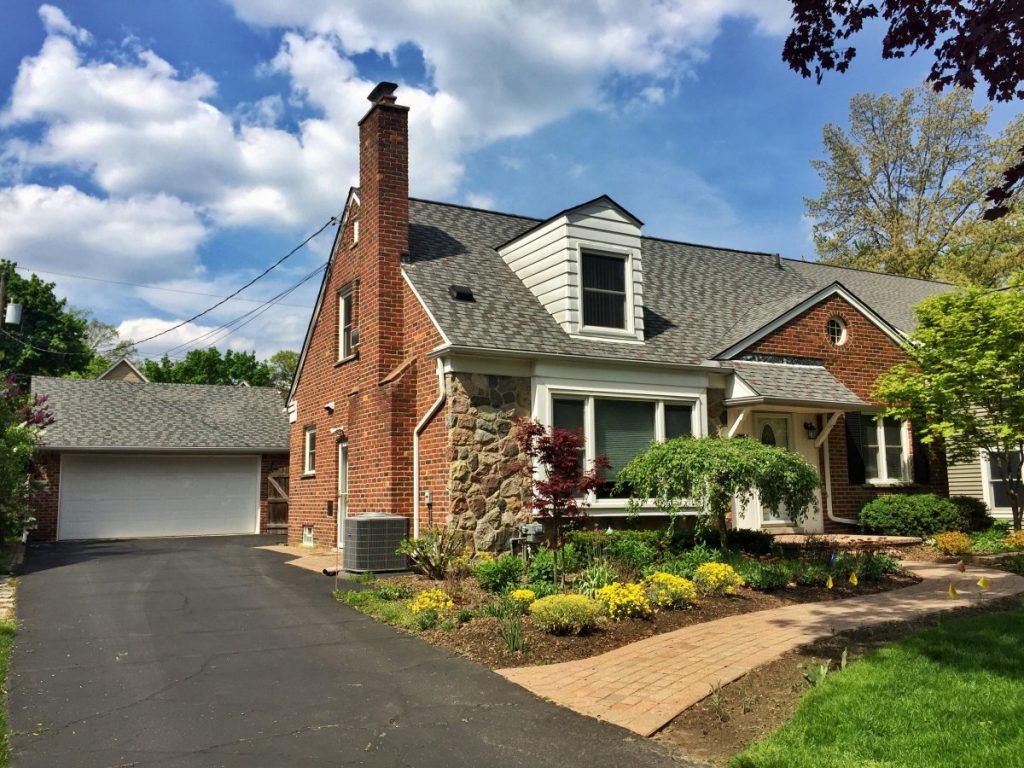 Homeowners insurance in Michigan protects your home from common hazards. These can include theft, fire, and natural disaster. But although it's wise to have a policy, there's no law that says you "must" have a policy.
To be clear, though, if you're financing a home your lender will likely require a policy to protect their financial interest.
And if you don't buy a policy on your own, they'll buy one for you.
Home insurance offers a lot of protections. Yet, you might not understand specific details about your policy.
Here's what you need to know about buying homeowners insurance in Michigan.
Average Rates for Homeowners Insurance in Michigan
Most homeowners pay their annual home insurance premium monthly.
It's included within their mortgage payment. But there's also the option to make a single lump payment once a year.
Home insurance rates vary by city and state. Rates in Michigan average about $1,073 a year, which is close to the national average.
When shopping for Michigan homeowners insurance, use a property's ZIP code to get a rate quote. This method estimates your annual home insurance rate, but other factors influence rates, too.
For example:
Coverage amounts
Claims history
Credit score
Condition and age of the home
Location of the home
Deductible
Square footage of the home
Average homeowners insurance rates by major MI cities
| City | Average rate |
| --- | --- |
| Detroit | $2,038 |
| Flint | $1,574 |
| Warren | $1,151 |
| Sterling Heights | $985 |
| Grand Rapids | $893 |
| Lansing | $864 |
| Ann | $794 |
The Standard Homeowners Insurance Coverage in Michigan
Homeowners insurance is a policy that protects your home. It's like auto insurance which protects your vehicle.
It's only for homeowners, though.
It's important to familiarize yourself with homeowners insurance.
It includes different levels of protection.
In most cases, a standard policy provides at least four types of basic coverage. These include:
1. Dwelling coverage
When purchasing homeowners insurance in Michigan, your policy will include dwelling coverage. This protects the home, attached structures, and other structures on the property.
Attached structures can include a porch and sunroom. Other structures can include a detached garage, shed, or fence. You're protected in the event of damage or destruction to these structures. The policy covers the replacement or repair cost after a covered peril.
Your dwelling coverage should be enough to rebuild your home. With regard to other structures, the coverage amount is often 10 percent of the dwelling coverage.
2. Personal property
Homeowners insurance doesn't only repair or replace your home and other structures. It will also repair or replace personal belongings damaged after a covered hazard. This part of your policy provides protection in the event of theft, fire, or natural disaster.
Covered personal belongings include clothes, furniture, electronics, and other personal belongings.
Understand, though, your amount of personal property coverage is only about 50 percent to 70 percent of your dwelling coverage.
A standard homeowners insurance policy also limits coverage of high-value items. This includes jewelry, art, and collectibles. If you own high-value items, you can increase your personal property coverage limit to ensure you're protected if these items are stolen or damaged.
Keep in mind, too, personal property coverage does not protect against lost items. To receive this type of protection, you'll need to add a rider or endorsement to your policy.
3. Additional living expenses
Some people remain in their home as it undergoes repairs after a covered peril. But sometimes, they have to temporarily move and live elsewhere.
In these situations, standard homeowners insurance policies will provide funds for additional living expenses. The coverage amount is typically 20 percent of the dwelling coverage.
The policy will reimburse your cost for staying in a hotel or renting another home. It also offers reimbursement for other additional living expenses such as restaurant meals.
4. Liability protection
Standard homeowners insurance also includes a minimum $100,000 of liability protection. With this coverage, you're protected if someone becomes injured on your property, and if they take legal action against you.
This protection applies whether an injury occurs unintentionally or through neglect.
It will pay an injured party's medical bills, as well as any court-ordered award. To further protect yourself—especially if you have a lot of assets—you can increase your liability protection up to $500,000.
Liability also offers protection if you damage another person's personal property.
Do You Need Earthquake Insurance in Michigan?
Although a standard homeowners insurance policy offers a lot of protection, it doesn't protect against every possible disaster.
For example, a standard policy does not offer earthquake protection.
If you live in an area prone to earthquakes, you will need a separate earthquake insurance policy. In some cases, you can add an earthquake rider to your existing home insurance.
Earthquake insurance will cover the cost to repair or rebuild your property after an earthquake. Without coverage, you would pay this amount out-of-pocket.
The good news is that earthquakes don't occur often in Michigan, so there's a low risk of earthquake damage. But the state does have a history of seismic events.
With that being said, you might buy earthquake insurance for added peace of mind. Since there's a low risk in the state of Michigan, you can expect an affordable rate for this type of policy.
Do You Need Flood Insurance in Michigan?
Flood damage is also excluded from standard home insurance policies.
A standard policy will cover water damage that originates from within the home. So if your water heater breaks or a pipe bursts, your policy covers the cost to repair this damage.
The policy, however, does not cover water damage that originates from outside the house.
To protect your assets, you would need to buy a separate flood insurance policy. You can get a policy through the National Flood Insurance Program.
Also, talk with your insurance agent. Depending on the provider, you might be able to add a flood insurance rider to your existing policy.
What to Know About Home Insurance Deductibles
When buying homeowners insurance in Michigan, make sure you understand how deductibles work.
The deductible is the amount you'll pay out-of-pocket before your insurance provider pays a claim. Deductibles for home insurance often start at $500. But they can go as high as $1,000, $2,000, or $2,500.
Some homeowners choose a lower deductible to reduce their out-of-pocket expense when filing a claim. Just know that lower deductibles often result in a higher premium.
Tips on Buying Homeowners Insurance in Michigan
Here are a few tips to help you find an affordable insurance policy for your home.
1. Compare rates
Not only does home insurance premiums vary by city and state, they can also vary by provider.
To save money and find an affordable policy, shop around and get quotes from at least three insurance providers.
Compare rates, terms, and coverage limits.
Best Michigan homeowners insurance companies
| Rank | Company | Score |
| --- | --- | --- |
| 1 | AIG | 92.22 |
| 2 | USAA | 91.82 |
| 3 | Chubb | 91.62 |
| 4 | Liberty Mutual | 91.04 |
| 5 | Esurance | 90.45 |
| 6 | Erie | 88.54 |
| 7 | Allstate | 87.72 |
| 8 | American Family | 86.71 |
| 9 | Nationwide | 85.64 |
| 10 | Safeco | 85.10 |
| 11 | Hartford | 84.69 |
| 12 | Farmers | 83.87 |
| 13 | Progressive | 83.54 |
| 14 | State Farm | 83.53 |
| 15 | Travelers | 77.63 |
2. Increase your deductible
Many homeowners prefer a low deductible.
But if you're looking to reduce your premium, choose a home insurance plan with a higher deductible.
Only do so, though, if you have enough cash in reserves to pay a higher deductible when filing a claim.
3. Ask your agent about discounts
Discounts also help you save on home insurance. Ask your agent about available discounts. If you get your home insurance through the same company that insures your car, you might be eligible for a lower rate.
Your agent might also discount your rate if the property includes certain features. These features include deadbolt locks, an alarm system, a fence, or shatterproof windows.
4. Insure belongings for actual cash value
You have the option of insuring your belongings for the replacement cost or the actual cash value. The former means your provider will pay to replace the item "with one of comparable value."
Actual cash value only "pays the depreciated value of an item." Insuring for actual cash value means you'll receive less from the insurance company. But in return, you also receive a cheaper premium.
5. Update your home insurance
It's also important to review your home insurance policy on a yearly basis. If necessary, increase your coverage to ensure adequate protection.
You might need to increase your coverage limit if you renovate the property with high-quality materials or add a room.
Or, if you install a swimming pool or purchase high-value personal property.
Conclusion
Michigan homeowners insurance can protect your property from theft, fire, natural disaster, and other hazards.
But with any type of insurance, it's important to understand what's covered under your policy, and what's not covered.
Adequate coverage helps limit your out-of-pocket expense and protects your home from the unexpected.