North Carolina Homeowners Insurance: How to Shop for the Lowest Rates
See the average rates for homeowners insurance coverage in North Carolina based on coverage level, city, and insurer. Find out how to save on annual premiums.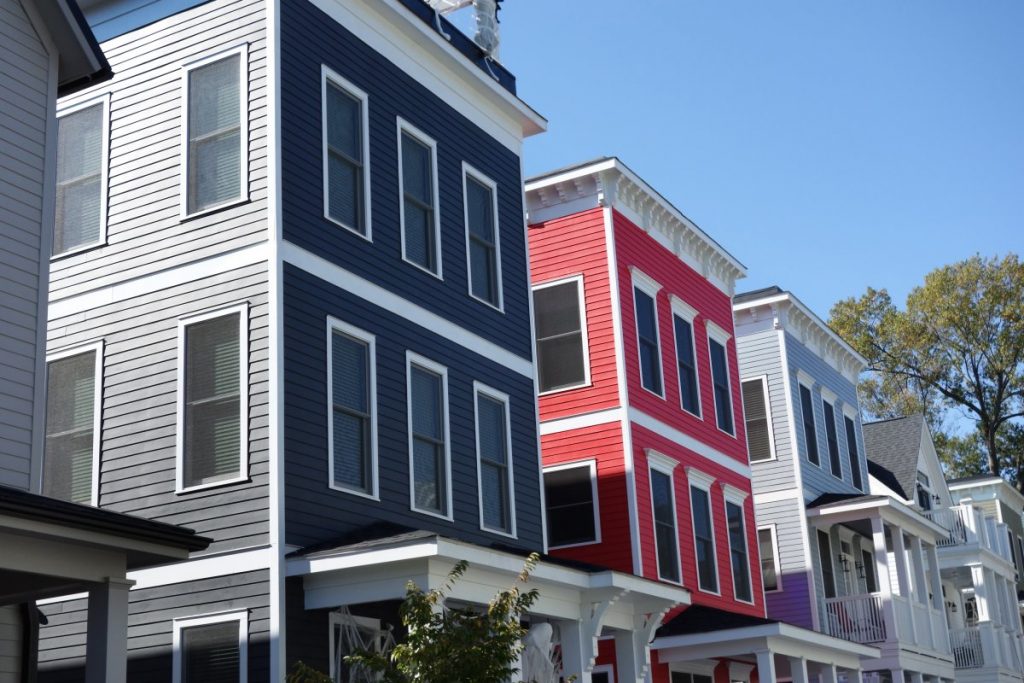 Although homeowners hope nothing major happens to their investment, life is unpredictable. So at some point, a disaster might damage their most valuable asset.
Repairing damages or losses to your home can be costly.
The good news:
Homeowners insurance in North Carolina helps soften the financial blow.
Mortgage lenders require borrowers to obtain homeowners insurance, but these policies aren't only for those who finance their home.
A policy is also beneficial after you've paid off your home. There's peace of mind in knowing you're able to repair, or worse, rebuild your home after a major event.
Average Homeowners Insurance in North Carolina
Homeowners insurance isn't a flat rate. Rather, premiums can vary from state to state, and even city to city within a state.
On average, homeowners in North Carolina pay about $1,337 a year.
You might pay more or less depending on other factors. This includes:
Age and location of your home
Condition of your home
Deductible
Claims history
Square footage of your home
Local crime rates
Average homeowners insurance rates in major NC cities
| City | Average annual rate |
| --- | --- |
| Winston-Salem | $1,555 |
| Chapel Hill | $1,634 |
| Greensboro | $1,636 |
| High Point | $1,660 |
| Charlotte | $1,716 |
| Durham | $1,726 |
| Cary | $1,733 |
| Raleigh | $1,738 |
| Fayetteville | $2,371 |
| Wilmington | $3,748 |
Average NC homeowners insurance by coverage level
| Dwelling and liability limits with $1,000 deductible | Average annual rate |
| --- | --- |
| $200,000 with $100,000 | $1,365 |
| $200,000 with $300,000 | $1,373 |
| $300,000 with $100,000 | $2,001 |
| $300,000 with $300,000 | $2,009 |
| $400,000 with $100,000 | $2,359 |
| $400,000 with $300,000 | $2,367 |
| $500,000 with $100,000 | $2,647 |
| $500,000 with $300,000 | $2,655 |
| $600,000 with $100,000 | $2,906 |
| $600,000 with $300,000 | $2,914 |
What You Need to Know About Homeowners Insurance
What exactly does homeowners insurance in North Carolina cover, though?
A standard insurance policy provides a level of basic coverage and protects against different events.
A few perils covered by a home insurance policy include:
Lightning
Windstorm
Hailstorm
Fire
Theft
Vandalism
Here's what you can expect with home insurance in North Carolina.
1. Dwelling coverage
Dwelling coverage protects your actual structure.
You'll need enough coverage to rebuild your property after a major event. Therefore, your dwelling coverage should be equal to the replacement value of your home.
From time to time, you should consider reassessing your dwelling coverage limit.
If you upgrade your house with high-end materials or increase the square footage, you might need to increase your coverage. Talk with your home insurance company for additional information.
Dwelling coverage protects attached structures such as a porch and a garage. It also protects unattached structures or "other structures" on your property. These structures include a detached garage or a detached shed. If lightning strikes and burns down your shed, you're covered.
Coverage for other structures is 10 percent of your dwelling coverage.
2. Personal property coverage
Home insurance doesn't only repair or rebuild your home. It also replaces personal belongings damaged after a covered event.
A house fire can destroy all or most of your items. In addition, there's the risk of loss from theft. It might cost tens of thousands of dollars to replace these items yourself.
With personal property coverage, you don't shoulder the burden alone. Personal property coverage is 50 percent to 70 percent of dwelling coverage.
It protects the following items:
Furniture
Electronics
Clothes
Jewelry
You can also ask your insurance company to add a rider to your policy. Riders or endorsements provide additional coverage. This is likely necessary if you own high-value items.
Typically, personal property coverage only insures an item up to $1,500.
If you own expensive jewelry, artwork, or collectibles, adding a rider allows you to insure these items up to their full replacement value.
3. Loss of use coverage
After a major event, some properties are uninhabitable. In this case, you'll need to move elsewhere on a temporary basis.
Loss of use coverage, fortunately, pays your extra living expenses.
This includes the cost to live in a hotel or rent another home. If living in a hotel, loss of use will also provide reimbursement for restaurant meals.
If you decide to rent another home, understand that loss of use will only pay for a dwelling of similar size and type. Loss of use coverage is 20 percent of dwelling coverage.
4. Liability protection coverage
Standard homeowners insurance in North Carolina also includes liability protection starting at $100,000.
This is useful if you're liable for another person's medical expenses, such as when an injury occurs on your property. You're also protected if an injured party sues and wins a court-ordered award.
But although $100,000 is a standard amount for liability, there's the option to increase your coverage.
For added protection, you can increase your coverage to $300,000, or up to $500,000. A higher limit is often recommended when you have a lot of assets.
What if you cause damage to another person's property? In this scenario, liability protection also kicks in and softens the financial burden.
Other Home Insurance Terms to Know About
When shopping for homeowners insurance in North Carolina, it's important to familiarize yourself with other important terminology.
For example, most insurance policies include a deductible. This is what you pay out-of-pocket before your insurance company pays a claim.
In the case of home insurance, deductibles often start at $500, but can increase as high as $2,500. Some homeowners prefer a lower deductible.
However, the lower your deductible, the higher your insurance premium.
Additionally, you should know the difference between replacement cost and actual cash value. If your insurance policy pays the replacement cost, you'll receive enough money to completely replace a lost or damaged item.
If your policy only pays actual cash value, the insurance company will only pay the depreciated value of the item.
Do You Need Flood Insurance in North Carolina?
The question of whether you need flood insurance in North Carolina depends on whether you live in a flood zone.
One misconception is that homeowners insurance also covers flood damage.
However, these policies only cover water damage that originates from inside the home. This includes damage caused by a broken water heater or pipe.
If a storm surge or heavy rain triggers flooding, a standard policy does not offer home protection. To protect your property from flooding, you'll need to purchase separate flood coverage.
There are two ways to get coverage. You can either purchase a policy through the National Flood Insurance Program. Or, your home insurance provider can add a flood rider to an existing policy.
Keep in mind, if you live in a flood zone, your mortgage company will require a flood insurance policy to protect their financial interest.
Do I Need Hurricane Insurance in North Carolina?
Hurricanes are a regular occurrence in North Carolina, causing significant damage along the coastline.
Home insurance is especially important in areas prone to hurricanes. These storms can cause extensive damage. And without home insurance, you would pay the repair cost out-of-pocket.
The good news is that most home insurance policies in North Carolina cover hurricane or windstorm damage. But even if your policy provides protection, hurricanes typically have a separate deductible.
Your policy might have a deductible of $500 for other perils. Yet, the deductible for hurricanes is usually a percentage of a home's insured value, between 1 percent and 5 percent.
Let's say your home is valued at $300,000 and you have a 5 percent hurricane deductible. You would have to pay $15,000 out-of-pocket before your insurer pays the claim.
Another thing to keep in mind is that some policies exclude hurricane damage. This is becoming more common in areas hit hard by these storms in recent years.
If you live along the North Carolina coast, confirm whether your home insurance policy covers hurricanes. If it doesn't, you'll need to buy separate windstorm protection.
How to Save Money on Homeowners Insurance in North Carolina
Here are a few ways to get cheaper home insurance in North Carolina:
1. Know your options.
You have several options for homeowners insurance in North Carolina.
Don't get a policy with the first company you contact. Always shop around and compare rates and coverage.
Companies that offer homeowners insurance in North Carolina include Allstate, Nationwide, Liberty Mutual, and others. Get at least three to four quotes from insurance providers.
2. Inquire about discounts.
Home insurance companies offer a variety of discounts to help lower the costs.
You can get a discount for bundling your policy, which involves having more than one type of policy with the same company. Working in certain occupations might also result in a discount.
Plus, insurance companies often give lower rates to those with good credit.
3. Reduce the chance of filing a claim.
Certain home improvements reduce the likelihood of a claim.
These include enhancing your home with safety features to deter thieves.
You can add an alarm system, deadbolt locks, or put a fence around your property.
It also helps to have a monitored fire alarm and improve your home with stronger materials.
Final Word
Homeowners insurance in North Carolina isn't only for those who carry a mortgage.
Whether you're paying on your home or you've paid it off, homeowners insurance is the best gift you can give yourself.
It not only repairs your home after certain events—it also replaces your personal belongings.