Find A New Bank That Fits Your Lifestyle
Discover how to choose a bank that meets your lifestyle needs. Compare banks maintenance fees, convenience, and accessibility.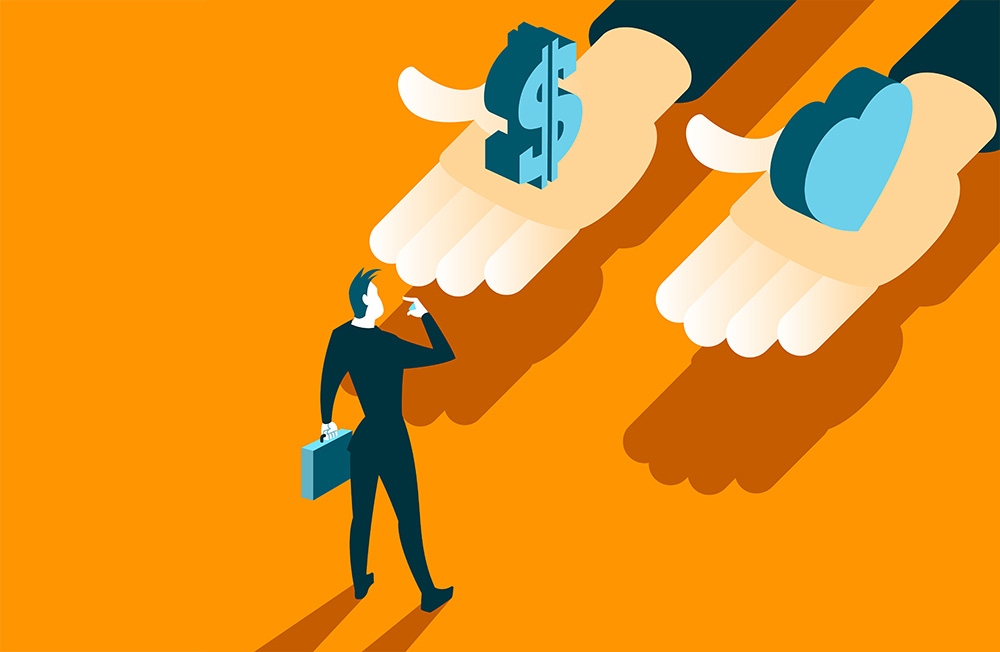 Consumers may not view the experience of choosing a bank as a "lifestyle" issue, but in reality, that's exactly the chief ingredient in choosing a financial institution.
Think about it.
Your consumer banking experience revolves around your personal banking experience – having a bank close to home, choosing a bank that allows you to pay bills and save money, and having a bank that allows you to leverage technology to manage your money on the go.
So, which bank fits those unique needs more than any other?
That's a tough question, but one we're tackling here at MyBankTracker.
Just like choosing a doctor or joining a fitness club, selecting the right bank is a uniquely personal choice, and it's a choice that should be vetted thoroughly.
A Closer Look at Major U.S Banks That Aim To Meet Lifestyle Needs
Let's vet some of the larger banks and see how they meet unique customer needs:
TD Bank - Regional Bank
Banking customers who don't want to be hammered with excessive fees should take a closer look at TD Bank.
TD Bank doesn't charge fees for out of network ATMs, even as 87% of big banks do. Additionally, TD bank branches offer more business hours than most big banks, at 63 "open" hours a week.
They also offer interest rate upgrades on their CDs when customers clear account minimum balance and transfer hurdles.
The Downside
At TD bank, you'll need to maintain minimum balance requirements to avoid checking account fees.
Ally - Online Bank
This online-only bank enables customers to benefit from higher than average interest rates while keeping fees low – a win-win that most brick and mortar banks find difficult to match.
Most of Ally's checking accounts don't have fees and Ally's checking and savings account interest rates are higher than industry average.
The Downside
Since Ally is online only, you can't walk into a branch to correct an account issue.
Chase - National Bank
Financial giant JPMorgan's retail banking arm is a major player.
It boasts assets of over $26 trillion and has offices all over the globe (a major perk for frequent travelers). 
Chase has 5,300 branches, 15,500 ATMs, and one of the most extensive mobile banking app lineups in the industry, with positive customer reviews.
If you're looking for a "one stop shopping" banking experience with a wide menu of account options, Chase may be the bank for you.
The Downside
Chase's savings and checking account rates are below industry average.
Bank of America - National Bank
Like Chase, Bank of America is a banking industry colossus, with 57 million consumer and small business relationships, about 5,800 retail banking offices, and over 18,000 ATMs.
Its online banking arm services 29 million users, vaulting BofA to the front of the line in retail online banking services.
Bank of America has branches in 37 states, making it one of the most easily accessible "walk-in" banks in the U.S., although BofA has indicated it will close some bank branches in the next few years.
Bank of America also boasts a distinctly small town banking experience.
It offers only two basic checking accounts, three basic savings accounts, and a limited amount of CD and money market accounts.
Bank of America can be great for consumers looking for an accessible banking experience with a solid digital presence, blended with old-fashioned walk-in branch access.
The Downside
At an average of $35, Bank of America pins a stiff charge on checking account overdrafts. Also, its savings account yields are among the weakest among major U.S banks.
Wells Fargo - National Bank
For a global "brick and mortar" bank, Wells Fargo is growing a reputation on the digital side.
The bank's website is among the most comprehensive in the retail banking sector, with a highly popular rewards presence online.
Wells Fargo's mobile banking arm offers bill payment, peer-to-peer payments, and easy-to-use mobile banking deposits.
Wells Fargo offers 24/7 customer service and a solid online web forum where customers can find answers to banking questions without having to call customer service.
Wells Fargo has tailored its social media (especially on Twitter) to provide quick customer service responses as well.
The bank also offers 6,200 U.S. branch offices in 39 states and more than 12,500 ATMs in its U.S. network.
The downside
Wells Fargo only offers half the ATMs as big bank rivals like Chase. That opens up higher out-of-network ATM usage fees.
Also, at $35, overdraft fees are a burden to customers.
Compare Checking Account Options
Make sure that you look at other checking accounts that could be better for you:
5 Question to Ask Yourself
In order to understand what'll work best for you, focus on what you want the most from your bank.
1. How big is the bank?
Big banks have gotten a lot of bad press in recent years for their hidden fees, shady practices and financial scandals.
But there are some good reasons to open an account at a big bank -- especially if you're looking for something accessible.
If having access to a bank that has branches all around the United States would make you happy, joining a big bank is the best way to go.
Moreover, big banks can offer unique financial products and rewards that smaller banks or credit unions may not be able to.
2. How convenient is the bank?
Accessibility to a bank and its network of ATMs might be the most important factor when it comes to deciding where to bank.
Are you constantly on the road? Do you need quick access to ATMs?
A larger bank will probably have more branches and ATMs nationwide, but don't dismiss banking at a credit union either. If they're part of a network, you might have access to more ATMs than you think.
It's also important to consider online banks like Ally Bank, which offers ATM reimbursement so your trip to pull out money is always free.
3. How is its technology?
These days some banks are investing more and more money into mobile technology.
Soon you might be able to use voice-recognition software to do banking. And who knows what the future of banking will hold? If technology and mobile banking are what will make you a happy customer, be sure to compare the mobile apps for the banks you are interested in.
Chances are, the big banks will have the most technologically advanced offerings, but it doesn't hurt to look around and compare.
4. How good is its customer service?
If face time with members at your bank is important to you, it might be best to look at smaller, local institutions.
Local banks and credit unions offer the same basic services that big banks do, but also have a few other benefits. At small banks, you're likely to enjoy more personal service and maybe even develop relationships with people at the bank.
If being a part of your community makes you happy, opening an account at a local bank may be the right answer for you.
Oftentimes, depositing money in a local bank helps businesses nearby.
5. How good are its rates and bonuses (and how bad are the fees)?
What will it cost you to open up an account at the bank? And what are the fees you might incur?
You want to choose a bank that won't charge you an arm and a leg, in fees and one that has reasonable fees, which are comparable to nationwide rates.
Also, do you get any bonuses for opening an account?
While a bank's rewards should never be the sole criteria for opening up an account, it can be a nice extra to help push you over the edge if you're deciding between two institutions.
If you're looking to park your cash somewhere to get the best rate on your savings, you're going to have to do some shopping around.
Making the Decision
Choosing the right bank for you is never an easy decision, but picking the right one could lead to time savings, money savings, and even cash and travel rewards.
To make things easier we have created a quiz just for this. Let us help you find the perfect bank for you.
Don't forget to re-evaluate your bank as your priorities change.