How to Use Credit Cards to Build Your Credit and Travel the World
Find out how to use credit cards to build credit and earn travel rewards for free flights and convenient benefits.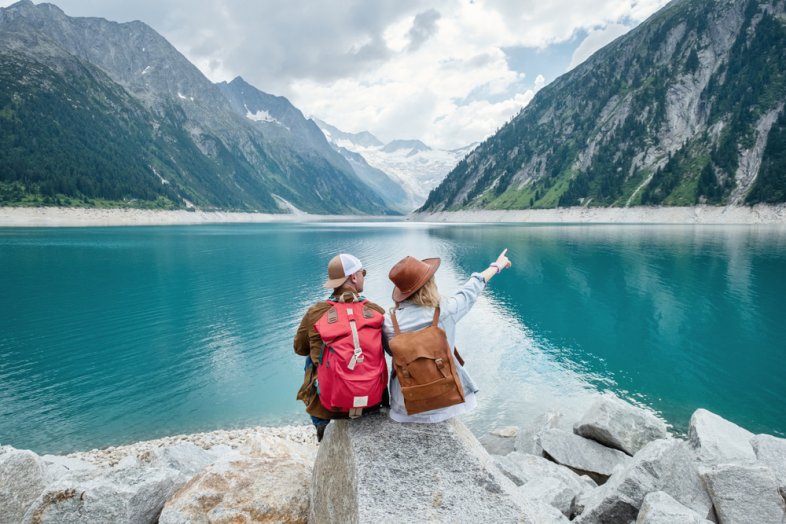 In 2011, I was a new college student living on my own for the first time.
I had opened my own checking account while in high school and had become used to paying for most of my purchases by using a debit card but wanted to start working on building my credit.
I researched the different student card options on the market and made what was, to me, a surprising discovery.
Some student credit cards offer cash back rewards. I had always been vaguely aware of rewards credit cards but hadn't thought I'd be eligible to open one so easily.
I applied for a credit card from Capital One and was approved. Soon, I was using my card for all of my purchases, earning a whopping 1.25% cash back in every purchase.
But:
The real reason for getting a credit card was to start building my credit score.
And, later one, I discovered that travel rewards could help me score trips for free...
Building Credit
Now:
I was fortunate enough to attend college without taking out student loans, so I needed some way to show my creditworthiness in the future.
Additionally, my parents made a note to teach me about personal finances. I was often involved in financial discussions -- helping to instill good habits.
From the time I started receiving an allowance, they made me save a portion of the money I received, a habit which continued into my first high school jobs.
They also taught me the basics of debt.
When I was young and wanted a new toy or video game, my Mom would occasionally offer to loan me the money to buy it. Each week when I received my allowance, I would get the money and immediately bring it to her to pay down the debt.
Of course:
As a child, I often bought games or other things that didn't turn out to be worth the price. Each week, I'd have a reminder of that bad purchase as repaid my debt.
Thanks to this experience, I understood the importance of carefully considering every purchase, and I knew the pain that came with paying debts off.
I vowed to pay my credit card bill in full, every month, and I did. Over the next year, I did not pay a penny in interest.
There were months where I nearly forgot to make my monthly payment. I soon found that Capital One offered an automatic payment future.
I signed up for it and never had to worry about missing a payment ever again.
Welcome Bonuses
After about a year with my first student credit card, I received an offer in the mail.
I could apply for Capital One's regular cash back card. Not only would I earn 1.5% cash back, rather than 1.25%, but I could get a $100 bonus if I used the card to spend $500 in the first three months I had the card.
Immediately, I was sold.
I applied for the card and used it as much as possible to earn the qualify for a bonus.
When the statement credit showed up on the card, I realized that this didn't have to be a one-time thing. While I couldn't get the bonus on the same card more than once, there was nearly no limit to the number of credit cards out there.
I began to research what other credit card deals that were out there.
While I researched, I continued to use my existing cards, earning some cash back, but I knew that I could keep an eye out on credit card deals that showed up.
Travel Rewards
In my research, I quickly realized that cash back cards don't offer the best welcome offers available.
If I wanted to get the most value out of signing up for credit cards, travel cards were the way to go.
My first target: a Chase travel rewards card.
Spending $3,000 using the card would earn me points worth $625 in travel. I signed up for the card near Christmas and used it for my regular shopping and gift buying. I just hit the spending requirement before the 3-month promotional period ended, banking the points.
By that time, I had established myself as a freelance writer, meaning that I was eligible to open business credit cards. I applied for a Chase business credit card, which offered a bonus worth $1,000 in travel.
The two cards alone had given me $1,625 in value.
Using the points that I had earned, I took a trip to Geneva, Switzerland with my fiancé. All of the airfare and hotel costs were paid for using the points. I didn't spend a penny out of pocket.
Over the next five years, I signed up for nearly a dozen cards, banking enough points to travel:
Orlando, Florida
Ontario, Canada
Washington D.C.
Rome, Italy
All of these trips were paid for with airline and hotel points, without spending a dime.
Travel Perks
Another benefit of rewards credit cards, and travel rewards cards in particular, is the perks that they give you.
With the right cards, you can travel in style without having to pay a premium.
For example, prior to my trip to Orlando, I signed up for the American Express Platinum Card. The card carries a hefty annual fee but offers far more than that in value.
When I booked my flight, I took advantage of the card's $200 airline fee credit to book a seat with extra leg room at no additional cost.
Using the card, I received a credit towards my application fee for Global Entry, a program that gives you an expedited path through airport security and customs.
When I arrived at the airport for my early morning flight, I breezed through security, and spent the next few hours waiting in the airport lounge, eating the complimentary breakfast, both benefits that are included with the card.
After landing in Orlando, the monthly Uber credits offered by the American Express Platinum Card more than covered the cost of ride to my hotel.
On top of these ongoing perks, the card offered an introductory bonus.
Thinking ahead and researching different cards to see which perks might be useful on your upcoming trips can help you apply for the right cards and travel in style at a low cost.
Tips
Rewards credit cards are powerful tools, but you need to be careful when you use them.
If you make a mistake, you can damage your credit score or wind up paying a lot of money in interest.
Here are some tips to keep in mind if you want to try to use rewards cards to travel for free.
Keep old cards open, if there's no fee
One of the biggest dangers of opening a bunch of credit cards is that it can hurt your credit score.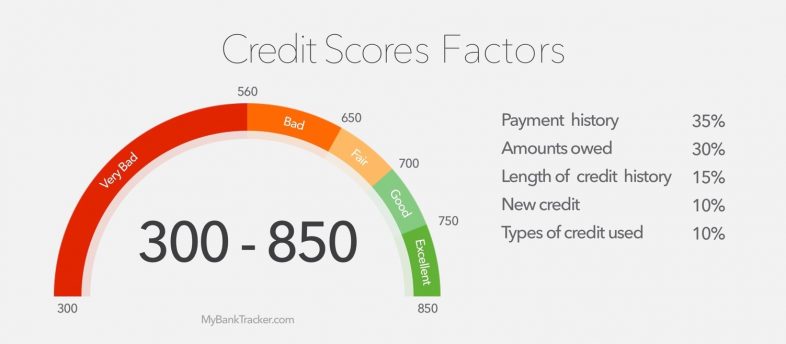 Two factors of your credit are:
the average age of your credit accounts
how many new accounts you've applied for in the past two years
The more old accounts you have, the less impact opening new cards will have.
That's why I kept my student card open after I upgraded to a card with better rewards.
To this day, I still have the card.
I use it once or twice a year to keep it active but otherwise, ignore it.
It's my oldest credit line and does a good job of keeping the average age of my credit cards as high as possible.
I will never close the card unless it charges an annual fee. If a card doesn't provide enough ongoing value to be worth keeping, I would close that card as soon as the fee posts in the second year.
Set up automatic payments
Once you have more than two or three cards, it can get difficult to manage them all.
You'll be getting so many statements at the end of the month that it's easy to miss a payment.
As soon as you get a new card, set up automatic payments to pay the full statement balance.
If you do this:
You'll never miss a payment and never pay interest.
Have a plan for your points, but don't be afraid to build a stockpile
One catch of travel rewards is that there are all sorts of currencies which have different restrictions on their use.
Membership Rewards, Skymiles, Rapid Rewards Miles, and Ultimate Rewards are just a few of the travel reward currencies out there. Each has restrictions on how it can be used.
When you're signing up for cards, have some sort of plan as to how you'll use the rewards.
For examlpe, there's no point in earning Southwest Rapid Rewards if there are no Southwest departures near you or if Southwest doesn't serve the places you want to visit.
At the same time, don't be afraid to stockpile flexible currencies like Ultimate Rewards or Membership Rewards.
These types of points can be used for a wide variety of redemptions, and you'll never know when they can come in handy for an emergency or a surprise getaway.
Be flexible
When deciding how to use your points, be flexible.
Flights go on sale sometimes, which means you can find incredible deals. Often, these deals will extend to point redemptions.
When I visited Switzerland, I didn't book the flights until two months before, and only did so because flights were hundreds of dollars cheaper than usual.
While there's no harm in having a wish list of where you want to go, being flexible and taking advantage of deals can help you get the most out of your points.
Conclusion
Travel rewards credit cards have allowed me to travel to places that I never thought I would visit, without having to break the bank in the process.
Perhaps more importantly, they've helped me build good financial habits and a good credit score, which will come in handy in the future as I look to finance a car or buy a house.
Understanding how they work, and how to best use them, can make a major difference in your financial and travel lives.