Many U.S. Bank checking customers should begin preparing for changes that may be coming to their accounts in the near future. Here's how you can escape the increasing fees and prevent having to switch banks.
The decision by U.S. Bank (NYSE:USB) to eliminate free checking and hike account fees is just another move by a major bank to replace anticipated lost revenue due to the Fed's proposed caps on debit card transaction fees.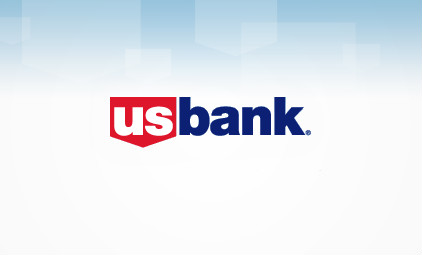 It continues to support the case that new federal regulations are actually hurting consumers as opposed to helping them.
General Changes to U.S. Bank Checking Accounts
A large group of current U.S. Bank checking accounts will be consolidated to Easy Checking along with small changes to higher tier accounts. Also, higher fees and new requirements to waive those fees have been introduced.
All of the accounts that have monthly maintenance fees will offer the option to meet an average account balance amount to avoid paying that monthly fee.
The rest of the fee waiver requirements (varies by the account) can be fulfilled by either:
making transfers to other U.S. Bank products such as a U.S. Bank credit card or money market account, OR
having a total of $500 or more in combined direct deposits per month, OR
being of a certain age.
Some U.S. Bank customers are already avoiding their monthly fees with no trouble. Others may not be in the same situation.
Keeping a large balance in a checking account is not feasible for many customers, so the next best option to escape fees is direct deposit.
Avoid Monthly Fees With ACH Transfers
The option to waive monthly fees with combined direct deposits (of at least $500) is available on three U.S. Bank checking accounts, which are:
Easy Checking
Silver Package Checking
Gold Package Checking
These three accounts will cover a large portion of U.S. Bank checking account customers. If you're a U.S. Bank customer who will have one of the three checking accounts stated above, there is a way to avoid the monthly fee even if you don't have direct deposits or don't have a combined $500 in direct deposits.
Because of the way that bank computer systems recognize direct deposits, certain types of money transfers are labeled as direct deposits even if they didn't originate as payments from an employer, Social Security, or other retirement benefits.
Currently, U.S. Bank customers have reported that an ACH transfer from a savings account has set off an account alert that a direct deposit was received. You can set up an account alerts to notify you when a direct deposit has been credited. Then, initiate a transfer from another bank account into your U.S. Bank checking account. If an alert is triggered, you can set up automatic monthly transfers and allowing you to steer clear from the monthly maintenance.
Note that U.S. Bank may change the computer configurations that will ruin this loophole without notice. In the meantime, many customers will find it useful.