Mobile Banking Fees Compared at the Top 10 Banks
Mobile banking fees compared shows that there are still relatively no fees with using this feature, but that can change in the near future.
Currently, there are not a lot of fees associated with mobile banking, but banks are looking to change that soon. Since more people are adopting this service, the demand is growing. A growing demand could cause banks to start charging fees.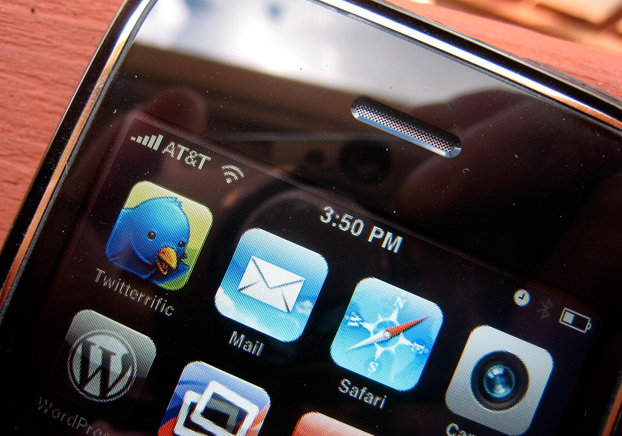 Flickr | https://www.flickr.com/photos/cogdog/2779959722/sizes/o/in/photolist-5eE2b3-8bn3Gi-cSwXjL-asSYKM-74TvK6-92FVwn-4xTEuC-dGiyJX-aFbB4N-8myeNp-5YrCoD-5FBHF7-5YvJD7-3ECxc7-7sbMNA-6PVAB8-5fpLqw-5Bk7Xh-2X9u7r-7aLYtb-7qMeqg-6eKSCu-6zVx9W-9JHXgK-9UpLD7-6mnTBW-6drjca-7ExhQu-3kZRDC-8sjRF2-7mYRgT-936RuB-8gGgio-9Pevxk-6VDaXB-5uVaTV-6NDNHU-dstwyA-7Xr4fX-5pexx5-5bwZyw-83zCmv-9Lk6qq-3YVSnD-8FNaX3-9jp1JV-97JEt6-9t3Juo-h51LEJ-9JdM3z-5ZvijA/
As of now, it seems as though banks don't mind providing free mobile banking services to its customers. A big incentive for having an account with a particular financial institution is the fact that they offer mobile banking. More banks are adopting this service, as it has quickly turned into a must-have banking service.
The future of mobile banking
When mobile banking becomes more common, you can probably expect small fees to apply. These fees are to help pay for the cost of introducing new services, as well as paying for the maintenance of mobile banking in general. Some of the top banks are contemplating whether or not to slowly implement charges to customers, or to charge an annual fee.
Technology has forever changed banking, and it comes at a price. The cost of creating mobile banking applications can be anywhere from $1-$5 million, or more. Banks are looking to add small fees for mobile banking to nullify the cost. Customers don't seem to mind, since the convenience of doing something like depositing a check for a small fee is worth saving the time and hassle of going to the bank in person.
There are virtually no fees when using a smartphone to check account balances, make mobile check deposits, or to complete a pay to person transfer.
See the table below for the latest mobile banking fees at the top 10 banks.
Mobile Banking Fees Comparison
| Bank | Monthly Service Fee | Check Deposit | Person to Person Payment |
| --- | --- | --- | --- |
| Bank of America | Free | Free | Free |
| Wells Fargo | Free | Free | Free |
| Chase | Free | Free | Free |
| U.S. Bank | Free | $0.50 (waived with Platinum Checking account) | Up to $100 is free, $100-$500 costs $1, $500.01 and higher costs $2 |
| Capital One | Free | Free (Only available to Capital One 360 account holders) | Free |
| TD Bank | Free | Free | Free |
| SunTrust | Free | Free | Standard delivery - $1, Next day delivery - $3, To request money - $1 per request |
| PNC Bank | Free | Free | Free |
| Citibank | Free | Free | Free |
| BB&T | Free | Free | Free |
Although most mobile banking services are free, you will notice banks like U.S. Bank and SunTrust Bank are charging to use particular services.
What about hidden fees?
Data rates may still apply when conducting mobile banking. People without unlimited data plans may want to limit the frequency of transactions on their mobile device, at least until they are connected to the Internet. Other than that, there are no hidden fees associated with mobile banking.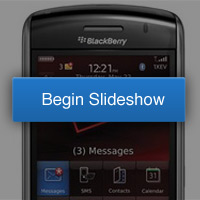 Time Travel: BlackBerry Smartphones
Related Stories:
Mobile Services Compared: Which Banks Are Setting the Trend?
Mobile Check Deposit Takes Over the Top 10 Banks
Bank of America to Offer New Mobile Banking Features