The Best Personal Loans in Indiana for 2023
Find out which local lenders in Indiana offer the best personal loans to local borrowers based on interest rates, fees, loan amounts, and borrowing terms.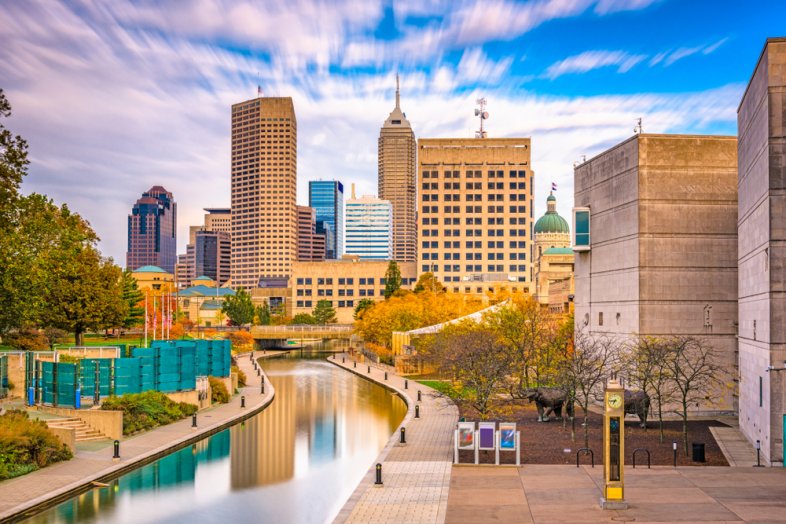 When you need to borrow money, sometimes there are loans designed precisely for you.
You can get a mortgage if you need to buy a house. If you want to buy a car, an auto loan is what you need. If there isn't a specific type of loan designed to meet your borrowing needs, you can always apply for a personal loan.
You can use a personal loan for almost any purpose, from funding a home improvement project to consolidating debts.
If you're from Indiana and need to apply for a personal loan, these are some of the best lenders in the state.
Best Personal Loans in Indiana
BMO Harris Bank
BMO Harris offers loans ranging from $1,500 to $35,000 with borrowing terms of 12 to 72 months. With such a low minimum loan, you can easily borrow exactly the amount that you need.
With such a low minimum loan, you can easily borrow exactly the amount that you need.
There aren't any special features to be aware of but you should know that there is a $75 processing fee when you receive your loan.
KeyBank
KeyBank offers loans with terms as long as 84 months. The minimum loan amount is $5,000.
The option to choose a long term makes KeyBank a good choice if you're looking to get your monthly payment as low as possible.
KeyBank borrowers can receive a relationship discount of 0.25% off their loan's interest rate by signing up for automatic payment from a KeyBank checking account.
First Midwest Bank
At First Midwest Bank, you can borrow between $1,000 and $25,000 with a term as long as 60 months. 
The people who will get the best use of this bank's loans are people who are looking to borrow relatively small amounts.
Can Online Lenders Be a Good Alternative?
Lenders local to your state aren't the only option you have if you need to get a personal loan.
There are many online lenders and you should put in the effort to compare all of your options.
Many online lenders will offer a better deal than the banks near you. Often, you'll be able to get a lower interest rate and pay fewer fees with an online lender.
Another perk of working with online lenders is that some of them use non-traditional methods to assess your creditworthiness.
Loan Terms to Compare
When you're deciding which loan to apply for, you have to compare different aspects of each loan you're considering to find the best one.
Before you can start comparing, you have to come with a list of lenders to compare.
Try to choose lenders that target customers with a financial profile similar to yours. Remember that some lenders focus on specific types of consumers, such as low-income borrowers or borrowers with stellar credit.
Once you have a list of lenders that you're considering, look at the following aspects of their loans.
Fees
Borrowing money isn't free. You almost always have to pay interest when you get a loan but that's no reason to be alright with paying fees too.
Common Personal Loan Fees
| Type of fee | Typical cost |
| --- | --- |
| Application fee | $25 to $50 |
| Origination fee | 1% to 6% of the loan amount |
| Prepayment penalty | 2% to 5% of the loan amount |
| Late payment fee | $25 to $50 or 3% to 5% of monthly payment |
| Returned check fee | $20 to $50 |
| Payment protection insurance | 1% of the loan amount |
When you get a personal loan, the most common fee is the origination fee.
This fee is a percentage of the amount that you borrow and get tacked onto your balance when you receive your first bill.
Like other loans, personal loans also have standard fees like late and missed payment fees.
Borrowing period
The term of a loan is the length of time that it will take to pay the loan off, assuming you follow the minimum payment schedule each month.
With most lenders, you can choose from terms ranging from 12 to 60 months, though some outliers will let you take as long as 144 months to pay your loan back.
Short terms have high monthly payment requirements but will save you money on interest in the long run.
Longer terms will give you the most flexibility each month but leave more time for interest to accrue.
When choosing a term, aim to strike a balance between monthly affordability and total cost for the loan.
Loan limits
Different lenders are willing to lend different amounts of money.
Some won't let you borrow less than $5,000 at a time and others have no problem giving you as little as $1,000 if that's what you need.
Similarly, some lenders won't let anyone borrow more than $25,000 while others offer loans of $100,000 or more.
When choosing a lender, make sure it offers loans of the appropriate size for your needs.
Fund disbursement speed
If you need money quickly, you'll want to find a lender who can approve and fund a loan quickly.
Some lenders can get the money into your hands in a day or two while others will take weeks to approve your application.
Relationship rate discounts
If your bank offers personal loans, take the time to check out the rates and fees.
Many banks give accountholders perks, such as reduced interest rates, if they sign up for personal loans, which can make your bank a great lending option.
What Do You Need to Apply for a Personal Loan?
When you're applying for any kind of loan, you have to provide some personal information that the bank can use to make a decision.
Expect to provide some or all of the following information:
Name
Address
Date of birth
Proof of identity, such as a driver's license
Social Security number
Annual income

Proof of income, such as bank statements or paystubs.

Verification of employment
When you fill out your application, put in the effort to provide as much information and documentation as you can.
If you leave your lender with too many questions it can slow down the lending process or get your application denied completely.
How to Improve Your Chances of Being Approved for a Personal Loan
If you're applying for a personal loan, you should take steps to give yourself the best chance of qualifying that you can. There are a few ways to do this.
The best way is to boost your credit score.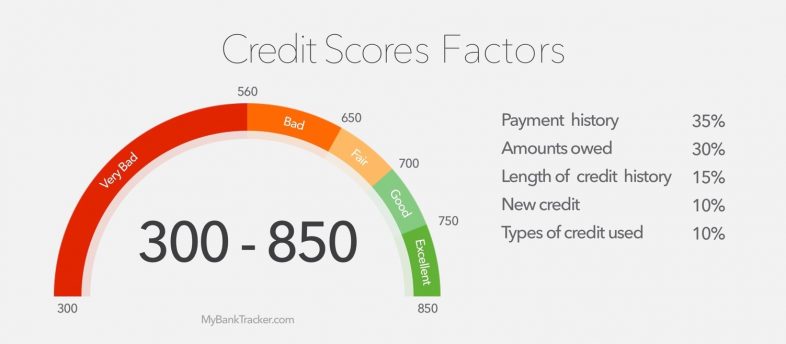 While it takes years of on-time payments to build great credit, you can give your score a short-term boost in other ways.
For example, you can reduce your credit utilization ratio. This ratio measures your total debt divided by the credit limits of all of your loans and credit cards. Paying down your balances and not using your credit cards for a month or two can help with this.
Your debt-to-income ratio also plays a big role in your ability to qualify for loans.
The best way to reduce your debt-to-income ratio is to pay down your existing debts.
The other option is increasing your income. This can be difficult to do.
If you decide to go this route, make sure that any additional income you receive is documented.
Best Uses for Personal Loans
One of the reasons that personal loans are so popular is that they can be used for nearly any purpose. Here are some of the best reasons to get a personal loan.
Debt consolidation
If you have multiple debts, especially high-interest debt, you can use a personal loan to consolidate your debts.
This will turn multiple bills into one monthly payment and can reduce their interest rates.
Emergency expenses
If you have a medical emergency, a personal loan can help you cover the cost while you get better.
Paying the bill with a personal loan also means that the bill won't go to collections, which can harm your credit.
Home renovations
If you have a project you want to start, a personal loan can get you the capital you need.
As a bonus, you won't need to deal with the paperwork involved with getting a HELOC or home equity loan and won't be putting your home on the line.