The Best Personal Loans in Michigan for 2023
Find out which local Michigan banks and lenders offers the best personal loans to borrowers based on interest rates, fees, and borrowing terms.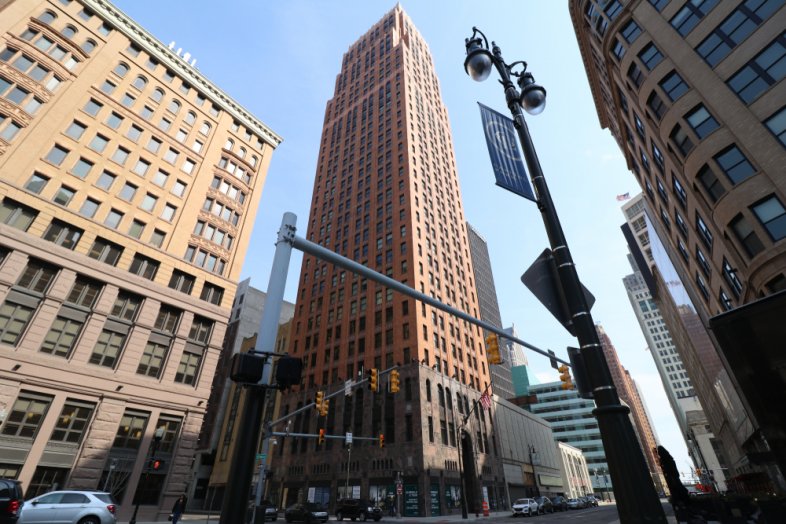 A personal loan is a powerful tool that you can use when you need to borrow some extra cash.
Whether you need help making ends meet, covering an unexpected bill, or financing a small project, a personal loan can help you get the job done.
Personal loans are very popular so there are many lenders that offer them.
If you live in Michigan and want to find a good lender for a personal loan, here are some of your best options based on our analysis of the top 20 lenders in the state.
Best Personal Loans in Michigan
If you want to work with a bank that is local to Michigan, we recommend that you work with one of these banks:
TCF National
Key Bank
Citizens Bank
Local lenders can be a good choice for many people because they are the easiest to find. There should be plenty of branches in your area. Local lenders also tend to have experience with the services that people in your area need, making them best equipped to assist you.
TCF National
TCF National offers personal loans to customers who already have a checking, savings, CD, or money market account with the bank.
Loans range in size from $2,500 to $35,000 and you can choose from a term of 3 or 5 years. TCF National funds its loans the day after they're approved, meaning you can get the money you need quickly.
KeyBank
KeyBank offers loans of at least $5,000 with terms as long as 84 months. This makes KeyBank a good choice if you're looking to get your monthly payment as low as possible.
KeyBank borrowers can receive a relationship discount of 0.25% off their loan's interest rate by signing up for automatic payment from a KeyBank checking account.
Citizens Bank
Citizens Bank offers personal loans that range in size from $5,000 to $50,000 with terms of up to 5 years.
Borrowers can save as much as .5% off their interest rate. You'll save .25% if you have a qualifying Citizens Bank account when you open the loan and an additional .25% when you sign up for automatic payments from any linked bank account.
Can Online Lenders Be a Good Alternative?
Many people consider working an online lender rather than a brick and mortar institution.
Online companies don't have many of the overhead costs of traditional lenders, making it easier for them to charge fewer fees and lower rates.
Another benefit of online lenders is that some of them use non-traditional methods to approve loans.
For example, your education background, career field, and value of liquid assets can be taken into account when your personal loan application is being reviewed.
Things to Look at When Comparing Lenders
If you're thinking about applying for a personal loan, it's in your best interest to take the time to compare the different lenders available to you.
The first thing that you should do is consider which lenders are most likely to approve your application. Some lenders prefer to work only with customers with great credit.
Others target people with credit scores that are just okay. Try to focus on lenders that like to target consumers with income and credit profiles similar to yours.
Once you have a list of lenders that you want to work with, you should compare the following factors of each loan.
Fees
Nothing in the world of finance is free, and that includes personal loans.
In many cases, personal loans will charge fees in addition to interest.
Common Personal Loan Fees
| Type of fee | Typical cost |
| --- | --- |
| Application fee | $25 to $50 |
| Origination fee | 1% to 6% of the loan amount |
| Prepayment penalty | 2% to 5% of the loan amount |
| Late payment fee | $25 to $50 or 3% to 5% of monthly payment |
| Returned check fee | $20 to $50 |
| Payment protection insurance | 1% of the loan amount |
Possibly the most common fee that you'll pay for a personal loan is an origination fee. This is a percentage of the amount that you borrow that is added to your starting balance for the loan.
Another common fee is the late payment fee, which you'll pay if you fail to make a payment before its due date.
Repayment periods
The term of a loan is the length of time that you will take to pay the loan back, assuming you make the minimum payment each month.
Depending on the lender, your loan's term can range from 6 months to 7 years or more.
Longer terms will result in smaller monthly payments but leave more time for interest to accrue. This means that you'll pay more in the long run.
Shorter terms leave less month-to-month flexibility but result in the loan being paid off more quickly. This will save you money in the long run as you'll pay less interest.
Borrowing amounts
Different lenders are willing to offer loans of different sizes. Whether you need to borrow $1,000 or $100,000, there is a lender who is willing to offer loans of the right size.
Just make sure:
The lender offers a loan for the amount that you need. You don't want to borrow too little or too much if you can avoid it.
Fund disbursement speed
When you're applying for a personal loan, sometimes you just need money quickly -- as soon as the next 24 hours.
There are lenders that specialize in quick approval and fund disbursement, so if you're under time pressure, look for lenders that can get money to you quickly.
Relationship discounts
Before you work with another bank, check to see if your current bank offers personal loans.
Many lenders that offer deposit accounts will give existing customers a relationship discount.
What Do You Need to Apply for a Personal Loan?
When you apply for a personal loan, you have to provide some identifying information that the lender can use to check your credit and make a lending decision.
Expect to provide some or all of the following information:
Name
Address
Date of birth
Proof of identity, such as a driver's license
Social Security number
Annual income
Proof of income, such as bank statements or paystubs.
Verification of employment
It might sound difficult to provide so much information, but this is an important step in the process.
The fewer questions that the lender has, the better.
If you leave the lender with too little information, it can slow down the application process or cause your application to be denied.
How Can You Increase Your Chances of Getting a Personal Loan?
Once you've settled on applying for a personal loan, you should take the time to give yourself the best chance of qualifying for a loan.
One of the most important factors in determining whether you qualify for a loan is your credit score.
It can take years to build strong credit, but there are some short-term tricks to increase your score by a few points.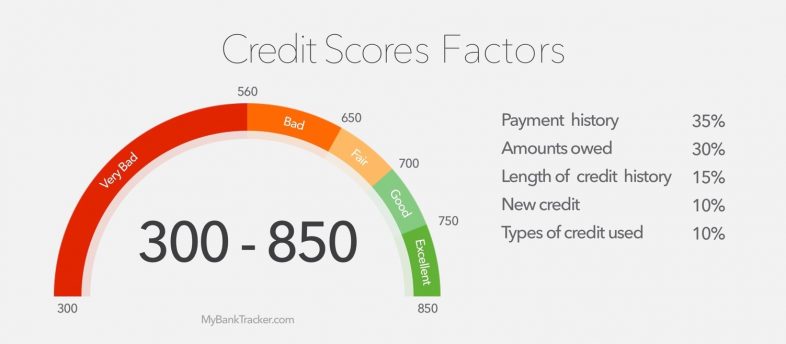 One trick is to reduce your credit utilization ratio.
This ratio measures your total debts compared to the total amount of credit that has been extended to you. You can reduce this ratio by paying down your debts and not using your credit cards for a month or two.
While your debt-to-income ratio doesn't impact your credit score, it also plays a major role in your ability to qualify for loans.
To measure this ratio, you can divide your total debt by your annual income. The lower this ratio, the better.
To reduce your debt-to-income ratio you can either pay down your debts or increase your income.
Paying down debts is the best route to take as this will also improve your credit score.
If you decide to reduce the ratio by increasing your income, make sure that the income is documented.
Best Uses for Personal Loans
One of the best aspects of personal loans is flexibility. Here are some of the best ways to make use of a personal loan.
Debt consolidation
If you have existing debt, especially credit card debt, a personal loan can help you consolidate multiple debts into one monthly payment.
This can make it easier for you to handle your debt and help you save money by reducing your interest rate.
In some cases, you can even reduce your monthly payment.
Emergency/medical expenses
If your car breaks down your you have a medical emergency, a personal loan can help you afford the help that you need.
Personal loans tend to be much cheaper than credit card debt, so they're a good way to cover unexpected, mandatory expenses that you can't currently afford.
Home improvement or renovation
If you have a plan for a home improvement project but are lacking the cash, a personal loan can help you get the money that you need.
You don't have to take out a home equity line of credit or a second mortgage. Just use the money you can get from a personal loan.