The Best Low-Interest Personal Loans
Find out which lenders offer personal loans with the lowest interest rates that you can qualify for. Compare rates, fees, borrowing terms, borrowing amounts, and other features before you make your decision. Learn how you can improve your chances of getting approved for a low interest personal loan.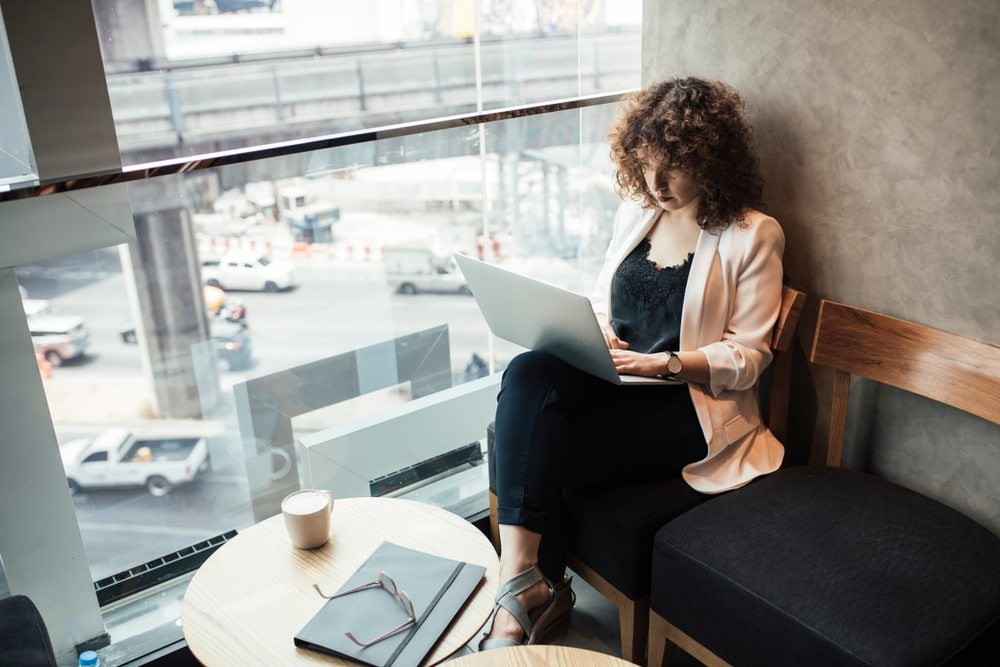 When you're looking for a personal loan, you probably need a quick influx of cash to meet an immediate need. You don't want to pay a lot of interest on the loan since that will just increase the total cost of your financial need.
We analyzed 48 lenders in the United States to give you the three best lenders that provide low-interest personal loans.
Though any personal loan will get you the cash you need, we've looked to find the best lenders to work with. How much you need to borrow and how long you need to pay it back will affect which lenders you can work with.
Though we can't predict your exact needs, our data has let us pick three clear winners that can provide loans for most situations.
If you're looking for a low-interest personal loan that gives you all the features you need, consider these options. More importantly, we'll also guide you through the process of picking the best personal loan for you.
---
SoFi
SoFi is by far the most flexible lender in our list, letting you borrow as much as $100,000.
It also lets you choose a payment term ranging from 3 to 7 years.
You can get SoFi's already low rates even lower by signing up for automatic payments. Plus, if you already have a loan through SoFi, you can get an additional interest rate reduction.
As a bonus, SoFi offers unemployment protection.
If you lose your job through no fault of your own, you won't have to make monthly payments.
Additionally, SoFi will offer job placement services to help you get back on your feet. Interest will continue to accrue on the account, so do your best to get back on track with making payments.
SoFi Personal Loans Pros & Cons
Pros
Cons

No origination fees or prepayment penalties
Potential for a low APR
Pre-qualification in minutes

Requires excellent credit for the best APR
Earnest
Earnest is a great lender for people who have strong credit and good financial habits.
What differentiates Earnest from other lenders is that the amount you can borrow and the interest you pay isn't just determined by your credit score.
Earnest also takes into account things like your savings patterns, employment history, and career potential. By taking a wider view of your finances, Earnest can reduce its risk and charge you less for your loan.
Earnest Personal Loans Pros & Cons
Pros
Cons

Low borrowing minimum
No fees or prepayment penalty
Loans funded within 2 business days

Requires excellent credit for lowest rates
Restrictions on how personal loan can be used
Citizens Bank
Citizens Bank offers a great rate with lots of payment flexibility for its borrowers. You can borrow any amount from $5,000 to $50,000.
You can ask for a loan term of 3, 4, 5, 6, or 7 years, making it easy to get a monthly payment you can manage.
To make the loan even cheaper, Citizens Bank won't charge an origination fee, early payment fee, or any other fee on the loan. If you already have a Citizen's Bank account, you'll pay an even lower rate thanks to the relationship discount.
Citizens Bank Personal Loans Pros & Cons
Pros
Cons

No origination, application or disbursement fees
No pre-payment penalty
Funds disbursed usually within 2 business days
Relationship rate discount

Requires good credit scores
Minimum annual income applies
---
How We Picked
This guide recommends three of the best lenders for people who need low-interest personal loans. How did we decide which lenders were the best?
Obviously, we looked at the interest rate the lender charged. The lower the rate, the better. But that isn't the only thing we looked at. We also took into account other important aspects of a personal loan, like the fees, term, and how long it takes to get the money.
We know there's no such thing as a one-size-fits-all financial product. That's why it's called personal finance. Every person unique and every person's financial situation is unique.
We want to offer advice that works for the vast majority of people who need a low-interest personal loan.
You may not be able to qualify for a loan from some or all of these lenders. The lenders might not offer loans to people in your state.
If you want to do some more research on lenders we didn't list, we've offered some advice on how to do so below.
---
How to Pick a Low-Interest Personal Loan
This guide is intended to help you compare low-interest personal loans to the find the best for your situation. We'll cover the key parts of a low-interest loan, roughly in order of importance. You can use this advice to compare loans from any lender.
Interest rate
Clearly, the number one thing to look for in a low-interest loan is the interest rate. A loan cannot be called low-interest if you're paying 20% or more on your balance.
The interest rate of a loan directly effects its total cost. The higher the interest rate, the more money you'll pay over the life of the loan. That's why it's so important to look for loans with low interest rates.
Your credit score affects the interest rate you'll pay and whether you'll qualify for a loan at all. Many lenders let you check your rate without affecting your credit, so take advantage of those offers to compare different loans.
Fees
Nearly as important as the interest rate are the fees a loan will charge.
You'll have to watch out for these common personal loan fees:
Common Personal Loan Fees
| Type of fee | Typical cost |
| --- | --- |
| Application fee | $25 to $50 |
| Origination fee | 1% to 6% of the loan amount |
| Prepayment penalty | 2% to 5% of the loan amount |
| Late payment fee | $25 to $50 or 3% to 5% of monthly payment |
| Returned check fee | $20 to $50 |
| Payment protection insurance | 1% of the loan amount |
Application fees are fees that are charged when you apply for a loan. You pay this amount whether you are approved or denied and whether you actually accept the loan's terms. Avoid these whenever you can.
Origination fees are charged when you agree to take the loan. They are charged as a percentage of the loan's amount, often between 1% and 6%. These fees immediately increase the amount you owe, increasing the cost of the loan and the amount of interest that accrues, so try to avoid them.
Prepayment penalties are charged if you pay the loan off ahead of schedule. If you plan to make extra payments on your loan, avoid loans that charge these penalties. If you plan to follow the schedule, don't worry about them too much.
Late payment fees and returned check fees are straightforward fees that are part of the repayment phase of your loan. Don't make an on-time payment or have a payment check bounce, respectively, and you're going to get hit with a fee. Without saying, it's not a good sign if you get hit with one of these fees -- they're absolutely avoidable.
Borrowing period
How long you can borrow the money for affects two things. The monthly payment and the total cost of the loan.
Longer borrowing periods mean lower payments but a higher total cost. Shorter borrowing periods require higher payments but will make the loan cost less.
Look for a lender that lets you strike a balance between a manageable payment and a low total cost.
Borrowing amount
There's no point in borrowing money if you can't borrow enough to deal with whatever financial need necessitated the loan.
It's similarly bad to borrow more than you need to since it's easy to overspend if you get an influx of cash.
Look for a lender that will let you borrow the exact amount that will let you meet your needs. No more. No less.
Loan funding time
If you need money fast, how long it takes to get the money is very important.
Some lenders can get cash into your bank account in a couple of days. Other lenders might take weeks.
Depending on your situation, you can choose a slower lender with better terms, or you might have to go with a faster, but more expensive choice.
Personal Loan Calculator
---
How to Increase Your Chances of Approval
Finding the best personal loan in the world is pointless if you can't qualify for the loan.
Lenders tend to look at two things when making lending decisions: your credit history and your income.
Your credit affects the interest rate you pay on every loan you take, not just personal loans. To get a truly low-interest personal loan, you'll need excellent credit.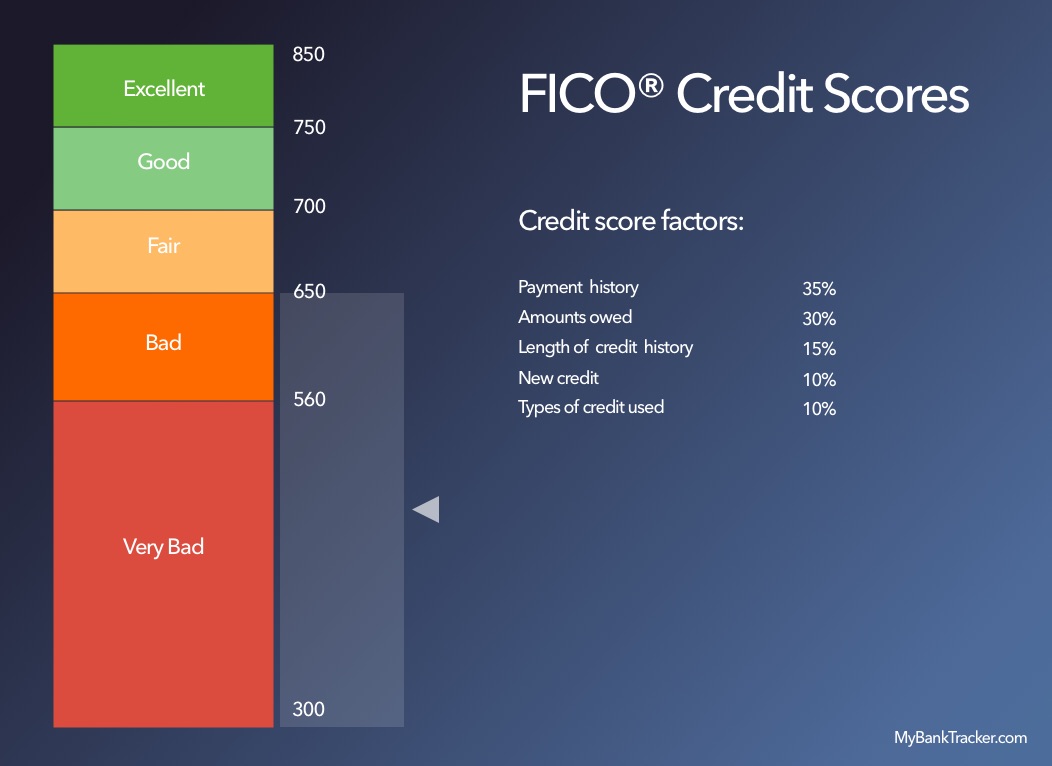 Improving your credit takes years of on-time payments without missing any bills, but there are some short-term fixes.
Pay down your debt
Part of your credit score is how much of your total available credit you're using. The less you owe, the better it is for your score.
Ask for credit limit increases
As mentioned above, the amount you're borrowing compared to how much you can borrow impacts your score. Increasing the limits on your credit cards can improve your score.
Remove errors from your report
Get a copy of your credit report. If you notice errors, dispute them with the credit reporting agency. Removing incorrect information can make a huge difference in your credit score.
Your income is more difficult to fix in the short-term, but it is easy to understand why it would be important to a lender. They want assurance that you make enough money to make payments on your new loan.
If you do decide to try to increase your income to get a loan, make sure you can document the income. If you have an under-the-table side job and can't prove where the money comes from, a lender won't take that income into account.