Apple Bank Online Savings Account 2023 Review
Our review of the Apple bank Online Savings Account looks at its interest rates, costs, and convenience, since it is offered by a brick-and-mortar bank.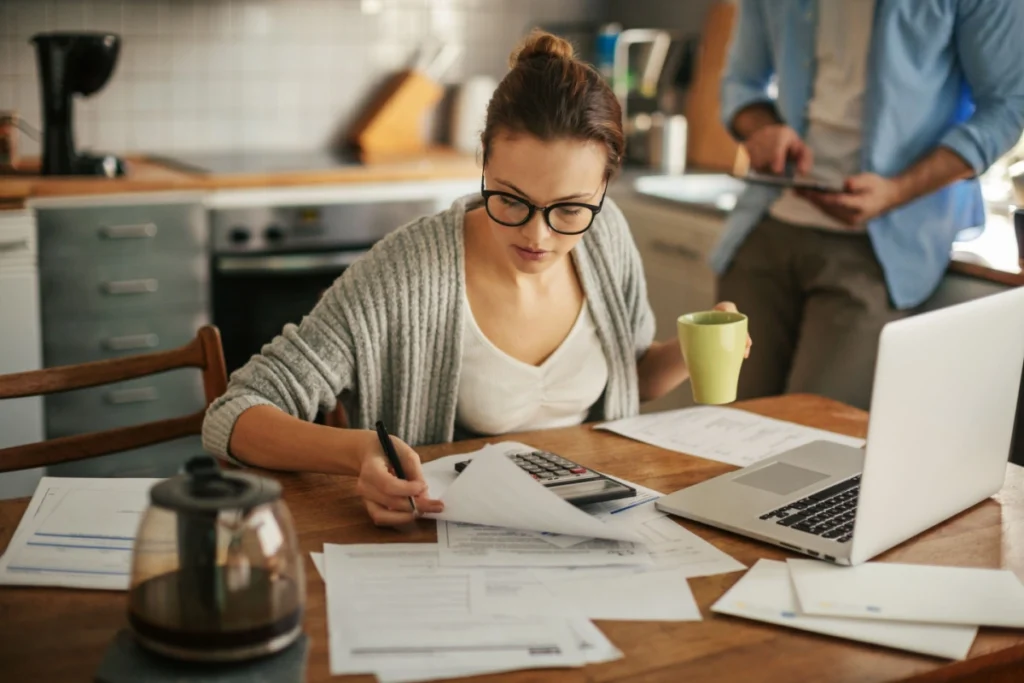 A high-yield savings account can help you reach your money goals faster. Apple Bank offers high-yield savings accounts with tiered rates and no minimum opening deposit. The more you save, the more interest you could earn. 
The Apple Bank Online Savings Account features an above-average APY, with no minimum opening deposit requirement. Accounts are offered to new customers who live in New York or New Jersey and existing customers in Connecticut, Florida and Pennsylvania. 
You might consider opening a savings account here if you:
Are eligible to do so based on your state of residence. 
Want to get a competitive APY with an online savings account. 
Need a savings account with a low opening deposit requirement. 
Would like to get a debit card with your savings account. 
If you live in a state other than the ones mentioned above, you'll need to look elsewhere for a high-yield savings account. The good news is that there are a number of savings accounts to choose from that are available nationwide.
Apple Bank Online Savings Account Pros & Cons
Compare Savings Options
Be sure to check out more savings accounts worth considering:
Compared to Other Savings Accounts
American Express High Yield Savings Account
The American Express High Yield Savings Account is one of the best options for savers who are looking for an online-only account. Accounts earn the same APY, regardless of balance, with no monthly maintenance fees. Savers have access to 24/7 customer service, online banking and mobile banking through the American Express app.  
SoFi Checking and Savings Account
SoFi's Checking and Savings Account combines two accounts in one. You can spend from checking while earning a highly competitive APY on savings balances. There are no monthly fees or minimum deposit requirements, and you can get paid up to two days early when you enroll in direct deposit. 
Citizens Access Online Savings Account
Citizens Bank offers several ways to save, including CD accounts and an online savings account with no minimum deposit requirements or monthly fees. The APY for this account is impressive and the same rate applies across all balances. You can open an account online in under five minutes. 
Bread Savings High Yield Savings Account
Bread Savings is another option for earning a higher rate, if you have at least $100 to get started. Bread accounts are FDIC-insured and you can access them online or through the Bread mobile app. There are no monthly fees and you can make unlimited mobile check deposits or ACH transfers, 
Interest Rates
When you're looking for a new savings account, rates might be the first thing you look at.
After all, you want to grow your money. So why not aim for the highest savings account rate possible? 
Apple Bank pays a good rate to savers, but it isn't the best. There are other online savings accounts that could offer a higher APY for your money (plus a few credit unions as well). 
Does that mean it's not a good pick for savers? Not necessarily, but it's worth it to shop around. 
Here are a few things to consider as you compare savings accounts. 
Opening deposit requirements
Minimum balance requirements to earn interest or avoid a monthly fee
How frequently interest compounds and when it's credited to your account
Whether rates are tiered by balance, or if the same rate applies to all balances
As mentioned, Apple Bank savings account rates are tiered. To get the highest APY possible for this account, you'll need a balance of $50,000 or more. So this account could be a better fit for super savers. 
Fees
Paying fees for a savings account can seem counterintuitive. You're trying to grow your money, not give it back to the bank. 
If you're curious about what Apple Bank charges savers, here's how the fees break down.
Other Account Fees - Apple Bank Online Savings Account
| Fee | Amount |
| --- | --- |
| Monthly maintenance fee | $0 |
| Paper statement fee | $5 |
| In-network ATM fee | N/A |
| Replacement ATM card fee | N/A |
| Stop payment fee | $35 |
| Overdraft fee | $35 |
| Return deposit fee | $0 |
| Incoming wire transfer fee | $15 |
Avoiding a monthly maintenance fee is a plus, though there are some other fees that may apply. 
ATM Access
Getting an ATM card or debit card can make accessing your savings convenient. If you need to withdraw cash in an emergency or make an unexpected purchase, it's nice to have your savings as a backup payment method. 
Apple Bank does include a debit card with its high-yield savings account. You can use your card to make purchases online and in stores or withdraw cash at ATMs. 
There are no fees when you visit an Apple Bank ATM. You may, however, pay a fee for using out-of-network ATMs.
In that case, Apple Bank will reimburse up to four foreign ATM fees per month. 
Account Management/Features
Apple Bank offers online and mobile banking access to savers. You can log in, check your balances, move funds between accounts and review your statements on the go. 
Personal Financial Management is a special tool that's available with online banking. This feature allows you to:
Link and view external accounts at other banks
Categorize transactions for Apple Bank and linked accounts
See a visual representation of how you spend your money
Create a monthly budget
View your debt accounts in one place
Track your network
If you've got some financial goals you're working toward, Apple Bank makes it easier to track your progress. This feature is free to use for savers. 
FDIC Insurance
Apple Bank is a member FDIC bank. That means your deposits are insured up to $250,000 per account ownership type. 
FDIC insurance covers you in the rare event that your bank fails. If that were to happen, the FDIC would step in to make sure you get your money, up to the maximum coverage amount.