Citizens Access Online Savings Account 2023 Review
Learn all the details about the online savings account from Citizens Access Bank and compare it to other online savings accounts.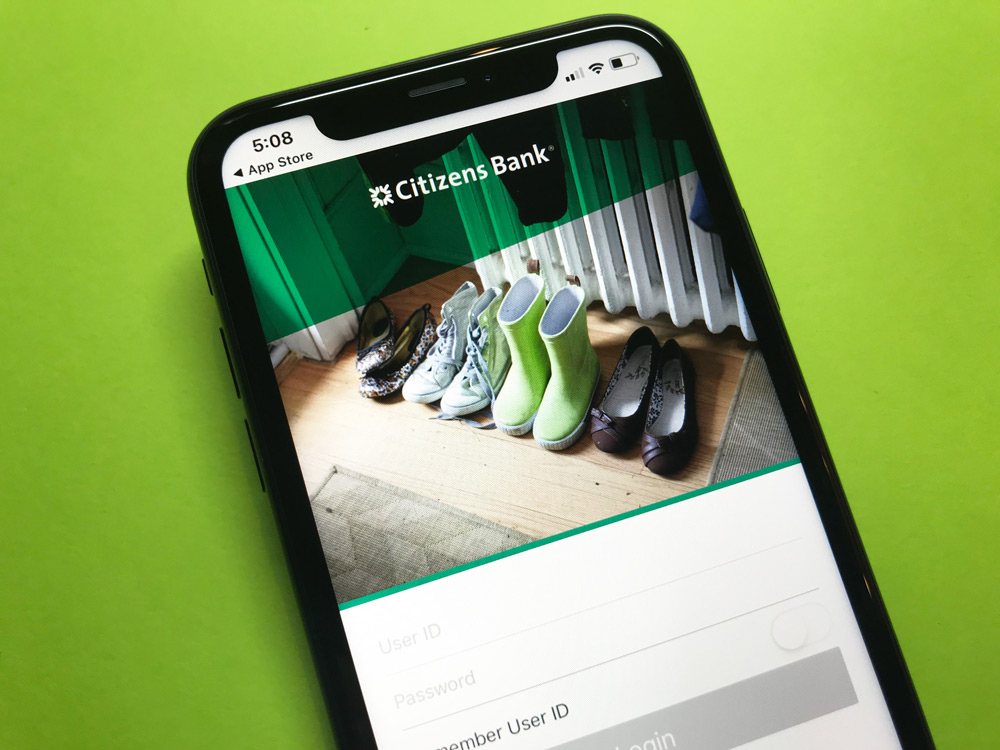 Citizens Bank iPhone App
Sometimes, a regular savings account just doesn't produce the desired results.
Even if you diligently deposit money into your savings account each pay period, your account may grow at a slow pace because you're not earning a lot of interest.
If you're looking for something better, a Citizens Access online savings can help breathe life into your account.
It offers a safe place to park your money. And unlike some savings accounts, it has features designed specifically to maximize your earnings.
In this Citizens Access Online Savings Account review, we'll compare rates, fees, and services to other national and online banks.
Citizens Access Online Savings Account Account Pros & Cons
Compare Savings Options
Be sure to check out more savings accounts worth considering:
Earn More Compared to Other Savings Accounts
It's no secret that regular savings accounts don't earn a lot of interest. Even if you have hundreds or thousands of dollars tucked away, most saving accounts only grow by pennies or a few dollars in a year's time. This can make it harder to hit your financial goals.
Online savings accounts are different because they typically come with a higher interest rate.
For this reason, a Citizens Access online savings might be the ticket to a greater net worth. This interest-bearing account also earns a much higher rate than what you may find elsewhere.
You'll also enjoy other features as an account holder.
For example, there are no promotional or teaser rates. So the rate you receive upon opening your account is your regular rate.
In addition, interest compounds daily and is paid monthly. This is a plus considering how some online savings accounts only pay interest quarterly.
Online banks are an excellent way to maximize growth because these banks do not have brick and mortar locations. The more branches a bank has, the more overhead it has to deal with.
But with fewer branches, banks have lower costs. As a result, they can afford to pass their savings onto customers, leading to better rates.
Enjoy Fee-Free Banking
A feature that sets a Citizen Access online savings account apart from other options is that the bank doesn't charge its customers fees.
If you've had a previous relationship with a bank, you know that fees can add up over months and years.
Monthly maintenance fees are common with many checking and savings accounts for the simple fact that banks must charge customers to cover the cost of maintaining accounts.
This is also how a bank makes money, in addition to charging interest on loans. As an account holder, fees are an annoying expense that cuts into your earnings.
When a savings account only earns pennies or dollars in interest, these earnings often go unnoticed. This is because the monthly fee is more than what the bank pays the account holder.
But while a Citizens Access online savings account doesn't charge its customers fees, keep in mind that there is a minimum deposit requirement to open an account.
This minimum is $5,000.
Unfortunately, this amount is higher than what some banks require to open a savings account.
If your account balance drops below $5,000 at some point, you won't immediately run into problems. But if your account remains below $5,000 for an extended period of time, Citizens Access may close your savings account.
Convenient Options for Funding Your Account
But since this is an online-only savings account, you might have concerns about how to fund your account.
This might be the case if your only savings account experience is with a local bank. Here, you can easily drive to an ATM and deposit a check. Or you can deposit a check inside a branch.
The good news is that Citizens Access makes it easy for its customers to put money in their savings accounts. There are two ways to fund your account.
Online transfer
Do you have a checking or savings account with another financial institution?
If so, there's the option to link this account with your Citizens Access online savings account. With your accounts linked, you can seamlessly and quickly transfer funds between accounts.
Check deposit
Another option is to deposit a check into your Citizens Access online savings account.
Simply log into your account from a phone and choose the option to deposit a check. Follow the prompts.
This feature is fast and convenient, and allows you to make a deposit no matter your location. Or if you prefer, you can mail a check to Citizens Access.
Withdrawing funds from your account is just as simple. You can move money from your Citizens Access online savings account to an off-line financial institution at any time.
Just know that it may take between two and three days for funds to reach an external bank. You can also withdraw funds by calling Citizen Access and requesting a check.
Keep in mind, however, the goal of a savings account is to grow your money. Therefore, you're only able to make six fee-free withdrawals from your Citizens Access online savings account per month.
Any withdrawals over this amount may result in fees. Additionally, Citizens Access may choose to close your savings account if you repeatedly exceed this limit.
Bank With Confidence: FDIC Insured
With any type of bank account, you want to be sure that your money is safe.
You worked hard for every dime you put into the account, so it only makes sense to put your trust in a bank that's FDIC insured.
You can rest assured that funds in your online savings account are insured up to $250,000.
How to Compare Other Savings Products
If you're in the market for a new savings account, it's important that you take your time and compare products.
Don't make a hasty decision. The right savings account can be financially rewarding, especially if you're able to earn a higher interest rate and protect most of your money from fees.
Minimum balance requirement
No two savings accounts are equal. So before opening a new account, you need to consider how much money you'll start with.
This is important because some savings accounts have minimum opening balances requirements. These minimums can be as low as $100 or $500, or as high as $1,000 or $5,000.
If you're working with a small amount of money, look for a bank that has no minimum opening requirement.
Rates and fees
Other factors to take into consideration are bank fees and interest rates.
Ideally, what you earn in interest should be more than what you pay in bank fees. Or else, it'll cost you money to have an account with an institution.
So, do your research and find an online savings account that doesn't charge any fees.
Or if the account does charge fees, make sure there are provisions in place to help you avoid monthly fees.
For example, some banks will waive the monthly maintenance fee if you maintain a certain minimum amount in your account each month.
The interest rate you're offered is also important.
This can impact how fast you're able to grow your account. Of course, your account will also grow faster if you commit to making regular deposits.
This way, you can earn interest off the money already in your account, as well as on new deposits.
Ease of access
It's also important to consider how you like to bank.
Some people prefer the comfort of a local bank and the ability to speak with an in-branch representative at any time. Just know that this privilege comes with a price.
It takes money to operate a physical location. As earlier mentioned, more costs often translate to lower savings rates and higher fees for customers. If you're okay with the idea of managing your money digitally, an online savings account might be up your alley.
Before opening a savings account, you should also think about how often you're likely to make a withdrawal.
Savings accounts are better suited for people who can commit to depositing money and leaving funds untouched in their account for an extended period.
For this reason, a savings account might not be the right fit for people who dip into their account many times in a statement cycle. This can result in extra fees and account closure.
Final Verdict
For the most part, a Citizens Access online savings account is a great product for maximizing your savings.
It offers a higher interest rate than what you'll find at many online institutions. Plus, there are no fees so you're able to keep more of your hard earned cash.
This is a good account if you're looking for a short-term or long-term savings solution, and if you won't tap into your savings account often.
Remember, the bank could close your account if your balance consistently remains under $5,000.
There's no denying how expensive it is to open an online savings with Citizens Access. So this account might not be the ideal choice if you're getting started with little money.
In this case, it'll be easier to start with an online savings account that has no minimum deposit requirement, or a low minimum.