BankDirect Regular Savings Account 2023 Review
Learn more about the features, interest rates, and fees of the BankDirect Regular Savings Account and compare it to the top online savings accounts.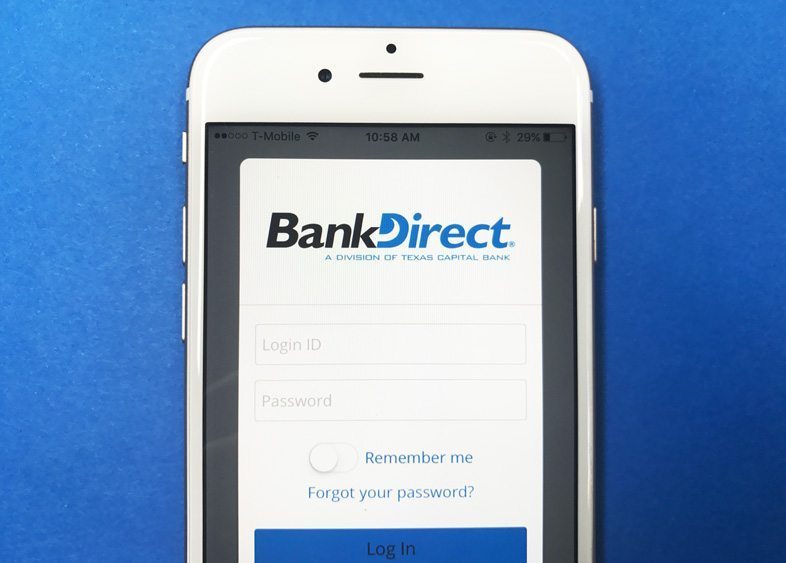 Between traditional and online banks, online banks tend to have the edge in the interest department.
Because they may have lower overhead costs, they can afford to pay a higher APY on savings accounts.
Brick-and-mortar banks usually offer much lower yields by comparison.
So, how does the BankDirect Regular Savings account measure up to what you'd expect from an online bank? Surprisingly, not very well.
Whereas some online banks tier their rates so you earn more interest for having a higher balance, BankDirect offers one APY on everything you save.
The APY itself is more in line with what traditional banks offer than online banks. In other words, it's fairly low.
If you're looking for a savings account with a competitive rate, the Regular Savings account may be a bit of a letdown.
BankDirect Regular Savings Account Pros & Cons
Compare Savings Options
Be sure to check out more savings accounts worth considering:
There's No Monthly Fee to Save
While the BankDirect Regular Savings account doesn't deliver a high APY, it balances that out with lower fees.
Traditional banks often charge a monthly maintenance fee for savings accounts.
You can sometimes avoid the fee by maintaining a minimum balance but that may not be easy if you don't have a lot of savings.
BankDirect charges savers no monthly fee. There's also no fee to get an ATM card to access your account.
Having an ATM card is something you might appreciate if convenience matters in how you bank.
Some online banks, for example, limit you to withdrawing or depositing money via paper check, mobile check deposit, direct deposit or ACH transfer.
Having an ATM card means you can get cash when you need it easily and you can deposit cash at the ATM as well.
ATM access available
Now, there is something to keep in mind where ATM fees are concerned.
BankDirect doesn't have any ATMs of its own.
That means you'll have to use other ATMs in the PULSE, Cirrus and ACCEL/Exchange networks to get cash.
BankDirect doesn't charge you a fee for using these ATMs but, you can still be charged a fee by the bank or company that owns the machine.
The upside is that BankDirect reimburses some of these fees. The downside is that you're limited to four reimbursements per statement cycle, of up to $2.50 per transaction.
If you need to get cash more often than that from your savings, the fees could wipe out any interest you've earned for the month.
And, remember that you're limited to $500 in cash withdrawals at the ATM each day.
If you need more cash than that, you'll have to request a cashier's check through the mail or transfer money to an account with higher daily limits.
And, remember that you're limited to $500 in cash withdrawals at the ATM each day.
If you need more cash than that, you'll have to request a cashier's check through the mail or transfer money to an account with higher daily limits.
Withdrawals Have a Limit
Between an ATM card and the mobile and online banking features BankDirect offers, you've got several ways to manage your savings account.
What you have to watch out for, however, is taking money out of your savings more often than you put it in.
Federal Regulation D limits you to six transfers or withdrawals from a savings account monthly.
ATM transactions don't count against this limit but you'd still have to keep the foreign ATM fees in mind.
If you go over six transactions, not including ATM withdrawals, BankDirect can charge an excess withdrawal fee. The good news is, the fee is a lot lower than other banks.
A brick-and-mortar bank, for example, might charge you $10 or $15 for each transaction over six.
BankDirect gives you a pass on the first two, meaning no extra fee applies. After that, there's a $2 charge per withdrawal for excess withdrawals.
Paying less in fees means you get to hang on to more of your savings each month.
Just know, however, that BankDirect could switch your savings to a checking account if you're exceeding the withdrawal limit too often.
Keeping close track of how often you make transfers or pay bills from savings can keep you from racking up money-wasting fees.
BankDirect Regular Savings Account Fees
| Type | Fee |
| --- | --- |
| Monthly Maintenance Fee | $0 |
| Excess pre-authorized withdrawals, transfers or checks | $2 each after the 2nd withdrawal every month |
| Statements with check copies &/or deposit slips only | $3/Statement |
| Incoming wire transfer (domestic) | $0 |
| Outgoing wire transfer (domestic) | $10 |
| Stop Payment Fee | $25 |
How Does BankDirect Fare Against Other Banks?
BankDirect isn't the only online bank in the savings game. And for some savers, a brick-and-mortar bank might be the preferred option.
Before you decide on a bank for your savings, it helps to know what to zero in on. Here are some questions that can help you narrow down your choices.
How much interest can I earn?
This is likely to be the biggest question and it's an important one. As you research banks, look at the APY structure.
Is it tiered or do savers earn one flat rate? If the rates are tiered, how much do you have to save to snag the highest rates? If the bank offers a promotional APY on savings, when does it expire? And what's the regular APY after that?
An easy way to compare banks is to use a savings calculator.
You can plug in how much you plan to save upfront and monthly and the calculator can tell you how much interest you could earn annually.
What are the fees?
Fees are also important because every dollar in fees cancels out some of your interest earned.
Check to see if a bank charges a monthly maintenance fee for savings. If so, find out if there's any way to avoid the fee.
Also ask about the excess withdrawal fees, wire transfer fees, and ATM fees if your account comes with an ATM card.
If an ATM card is available, see whether the bank reimburses you for any foreign surcharges you pay.
How much do I need to open an account?
The BankDirect Regular Savings account requires $100 to get started.
Some banks set the opening deposit even lower while others expect you to have $2,000 or more to open an account.
Finding out what the minimum deposit is can help you weed out banks that may not be a good fit if you have less to save upfront.
Does the account have any special features?
Some banks offer incentives to get savers to choose them over another bank.
For example, you might be eligible to get a cash bonus for opening a new account. Or, some banks may offer a better customer service experience than others.
Mobile and online banking access may also be important to you.
When a bank has a clunky online banking system or mobile app, that can be a dealbreaker.
Looking at the full range of features a savings account comes with can give you a better idea of whether it's a good choice for the long-term.
Just be sure to weigh the value of those features against the interest and fees.
Final Verdict: Should You Save With BankDirect?
The BankDirect Regular Savings account has some nice features, including the low opening deposit and free ATM card.
But, if you're looking solely at the APY, there are other online savings accounts that are more attractive.
And brick-and-mortar banks have the advantage of offering branches should you need to visit one.
Any time you're comparing savings accounts, remember to think big picture so you find the account -- and the bank -- that fits your ideal match.