Incredible Bank Incredible Savings Account 2023 Review
Learn about the Incredible Bank Incredible Savings account and compare its interest rates and fees to the online savings accounts from the top online banks.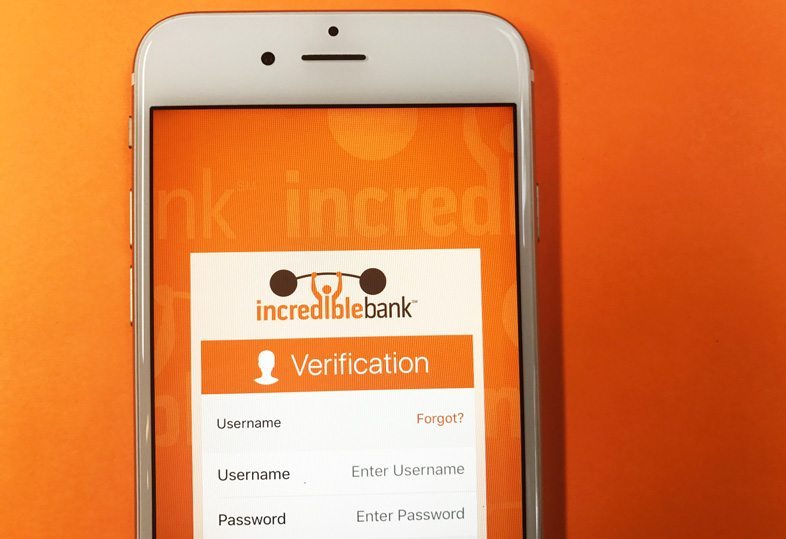 Incredible Bank Incredible Savings Account Pros & Cons
Compare Savings Options
Be sure to check out more savings accounts worth considering:
There are three APY tiers, based on what you keep in savings:
$0 to $2,499.99
$2,500 to $249,999.99
$250,000 or more
At the lowest tier, you won't earn anything at all on your deposits. That's a downside, since even brick-and-mortar banks typically pay you some amount of interest on low balances.
In the middle balance tier, the annual percentage yield makes quite a leap.
At this level, the rates are similar to what you'll find at other online banks. And you don't need a huge amount of savings to benefit from the higher rate either.
Incredible Bank reserves the highest APY for savers who keep a sizable chunk of change in their savings account.
It's a great rate, but only if you're looking for a safe place to stash your savings.
An investment account, for example, could offer a higher rate of return. The tradeoff is you're taking a lot more risk when you invest money, versus saving it.
And just how is Incredible Bank able to offer such a high yield on savings anyway?
The answer is the same as it is for most online banks: lower overhead costs mean fewer fees passed on to customers, and better rates on savings.
Traditional banks, by comparison, often offer the reverse: higher fees and lower savings rates.
Save With No Monthly Fee -- But Watch Out for the Paper Statement Fee
Incredible Bank delivers a dual benefit in the form of higher yields and no monthly maintenance fee on what you save.
That's a money-saving advantage, since brick-and-mortar banks may charge $3 to $5 a month to keep your account open.
You can sometimes avoid the fee by maintaining a minimum balance or setting up direct deposits but that can be easier said than done.
There is one important fee to be aware of, however. Incredible Bank charges a $5 fee for paper statements. That's $60 a year you could pay for your account just by not opting in to electronic statements.
If you're focused on growing your savings, avoiding fees as much as possible should be a priority.
How Often Can You Make Withdrawals from Savings?
The point of a savings account is to save. Banks do, however, understand that sometimes you might need to withdraw money from savings instead.
But, that doesn't mean you can make unlimited withdrawals without being penalized.
Federal regulations limit how many transfers or withdrawals you can make from a savings account to 6 per statement period.
That includes transfers to another account via telephone, check, online or through your mobile device.
If you go over that limit, the bank can charge a fee for treating your savings account like a checking account.
At Incredible Bank, the fee is $10 per item, in excess of the 6 transaction limit.
Even if you only get charged one of those fees, that can make a big dent in your earnings month to month or year over year.
Incredible Bank Incredible Savings Account Fees
| Type | Fee |
| --- | --- |
| Monthly Maintenance Fee | $0 |
| Excess pre-authorized withdrawals, transfers or checks | $10 |
| Statements with check copies &/or deposit slips only | $5/Statement |
| Incoming wire transfer (domestic) | $0 |
| Outgoing wire transfer (domestic) | $30 |
| Stop Payment Fee | $30 |
Incredible Bank does offer a checking account if you need one. There's no monthly account fee and no minimum amount required to get started.
That's a big difference from the High Yield Savings Account, which requires at least $2,500 to open.
And you get a free Visa debit card, fee-free ATM access through the MoneyPass network and reimbursement of domestic ATM.
Teaming up an Incredible Bank checking account with a savings account could allow you to cover all your financial bases and avoid an excess withdrawal fee.
Does This Account Come With Any Special Features?
Some online savings accounts offer special features, like free financial tools or the option to use your savings account as an individual retirement account.
The Incredible Bank High Yield Savings account doesn't have a lot of extras, unfortunately.
You do get free online and mobile banking access. You can deposit money into your savings through the bank's mobile app, direct deposit, bank-to-bank transfer, wire transfer, or by mailing a paper check.
Limits on bank-to-bank transfers
One thing to note, though. There's a waiting period to set up bank-to-bank transfers. You can't request that they be enabled until 60 days after opening your account.
Incredible Bank limits you to 3 inbound transfers per day, of up to $50,000. Outbound transfers are also limited to three, with a transfer cap of $10,000.
If you're used to transferring large amounts in or out of your savings account regularly, that might be a stumbling block.
Wire transfers may be faster but those involve paying a fee. The fee for inbound transfers is low, at $5. But, if you need transfer money out of your account, the transfer fee climbs up to $30.
No ATM card access
The lack of an ATM card is something else to consider. Some online banks, and some traditional banks, include an ATM card with your account.
That way, you can check your balance, make withdrawals or deposit cash at the ATM with minimal hassle.
If you expect to make cash deposits from time to time, having to deposit the money at another bank and then transfer it that takes away from the convenience that online banks afford.
Comparing Incredible Bank Savings Accounts Against Other Options
Before you commit to any savings account, it's always a good idea to shop around.
But what exactly should you be looking for as you check out different banks? To make your job a little easier, here are some of the most important things to focus on:
APY
This one is a major factor since it determines how much interest you can earn on your savings.
Don't just focus on the number, however. Look at whether the rates are tiered and if so, what you have to do to qualify for the highest APY.
And if the bank is offered a promotional APY, be sure you know what the rate changes to once any introductory period ends.
Fees
Banks make money by charging fees. Every fee you pay is less growth you're getting on your savings. As you compare banks, check to see whether there's a monthly maintenance fee.
If there is, look into what you can do to get around it. Also, consider paper statement fees, excess withdrawal fees, transfer fees and anything else the bank charges.
Minimum deposit
Some savings accounts may be better suited than others, based on what you need to open an account.
At Incredible Bank, for instance, the minimum deposit is $2,500 but other banks may drop that to $500, or even less. Think about how much you have to save initially and look at which banks fit that guideline.
Access
A savings account should be flexible and you shouldn't have to jump through major hoops to deposit or withdraw money.
When you're scouting out banks, look at your access options. Are mobile banking and mobile deposit available? Do you get an ATM card?
If so, are any foreign ATM fees reimbursed? And how many ATMs are included in the bank's network? Are there limits on ACH transfers or direct deposits? Can you mail paper checks?
If you're choosing a traditional bank, are there branches and ATMs convenient to where you live? These are all things you should know before signing up.
Bonus promotions
While this one may not be a dealbreaker, it's still good to know if you get anything extra with your savings account.
For instance, some banks offer a cash bonus as an incentive to open a new account.
You deposit a certain amount of money and in exchange, the bank adds $100 to your account after an initial waiting period. If that's something you're interested in, that could influence your choice of banks
Final Verdict: Who Is Incredible Bank Savings Account Right For?
Based on the APY alone, this account might be better for people who normally keep a large balance in savings.
It wouldn't necessarily be right for savers who transfer large amounts in or out of their accounts to other banks.
Your best bet? Use the tips offered earlier as a guide and do your research into what different banks bring to the table.
Then, choose the account that gives you the best combination of high interest, low fees, access and features.