M1 High-Yield Savings Account 2023 Review
Our review of the M1 High-Yield Savings Account looks at the interest rates, fees, and other perks of the account, especially the increased FDIC insurance.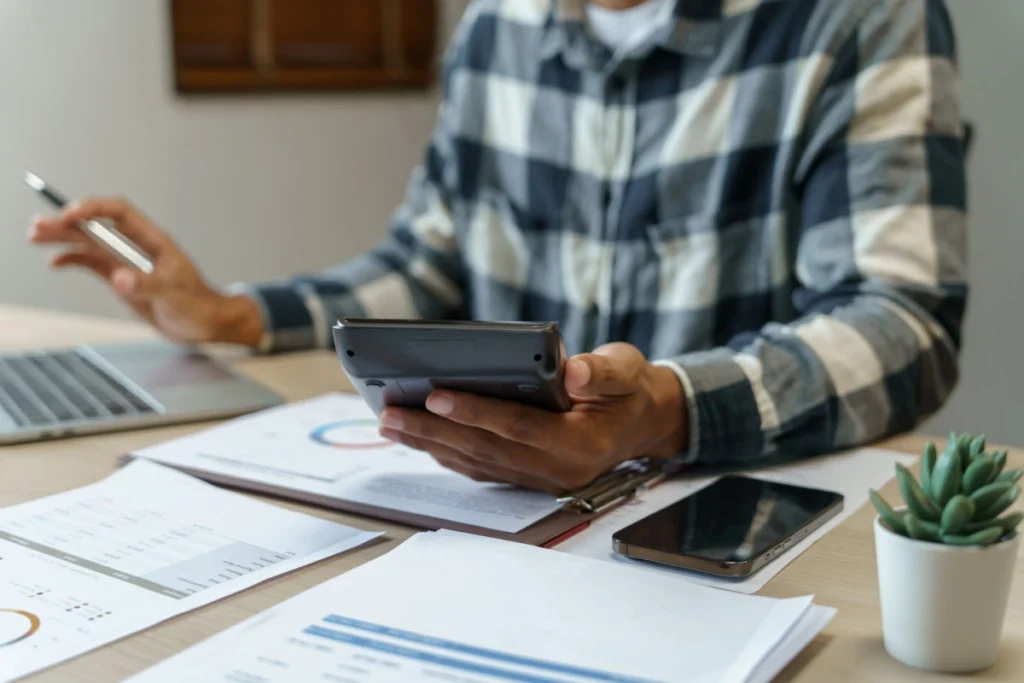 High-yield savings accounts can help you grow your money faster by earning a competitive annual percentage yield. M1 offers an online savings account with an above-average APY and no minimum balance requirement. You'll need an M1 Plus membership to qualify. 
The M1 High-Yield Savings account features a great rate for savers who don't mind banking online. While M1 is not a bank, it partners with FDIC member B2 Bank to offer savings accounts. 
This savings account option could be right for people who:
Already have an M1 account for investing and want to add a high-yield savings account to their money plan.
Are comfortable with online-only banking access to savings. 
Want to earn a solid APY with no minimum balance requirement.   
You'll need to have an M1 Plus subscription to take advantage of the higher APY. An M1 Plus subscription gives you access to investing tools, cash-back rewards with the Owner's Rewards Card by M1 and discounted rates for margin loans. M1 Plus has a monthly fee of $10 or $95 per year when you pay annually.
M1 High Yield Savings Account Pros & Cons
Compare Savings Options
Be sure to check out more savings accounts worth considering:
Compared to Other Savings Accounts
American Express High Yield Savings Account
American Express offers online savings accounts with no monthly fees or minimum balance requirements. The APY for this account is one of the best among high-yield accounts at top banks. Savers have access to 24/7 customer service and accounts are FDIC-insured. 
SoFi Checking and Savings Account
The SoFi Checking and Savings Account is designed for people who want to manage their money in one place. This account features a highly competitive APY with no minimum balance requirements or monthly fees. You can also get paid up to two days early with direct deposit into your checking and savings account. 
Citi Accelerate Savings Account
The Citi Accelerate Savings Account offers a lower APY than some of the other savings options mentioned. But you might consider this account if you're interested in saving at a traditional brick-and-mortar bank. There's no minimum deposit requirement to open an account but you'll need to maintain a minimum balance to avoid a monthly fee. 
CIT Bank High Yield Savings Account
CIT Bank offers multiple savings options, including money market accounts, CDs and high-yield savings accounts. The interest rate and APY for the high-yield savings account are competitive and there's no monthly maintenance fee. You'll need at least $100 for your minimum opening deposit. 
Interest Rates
Any time you're comparing high-yield savings accounts, it helps to look at the interest rate and APY. The higher they are, the more your money could grow over time. 
M1's High Yield Savings Account holds its own against other top banks. The APY is several times higher than the national average rate. 
There is, however, a catch of sorts. You'll need an M1 Plus membership to qualify for the higher APY. 
If you're not an M1 Plus member, you can still earn interest with a high-yield savings account. But the interest rate and APY are lower 
M1 Plus membership runs $10 a month unless you pay annually. If you pay for a year of membership up front, the fee is $95. You can also earn free membership by referring friends and family members to M1 Plus. 
When comparing any savings account, look at the basics, including:
Minimum opening deposit requirement
Minimum balance requirements to earn interest or avoid a monthly fee
How frequently interest compounds and when it's credited to your account
Whether rates are tiered by balance, or if the same rate applies to all balances
M1's APY is certainly a standout, but it's possible to find other savings options with even higher rates. Considering what you want from a savings account, aside from the APY, can help you find the one that's right for you. 
Fees
Savings account fees can detract from any interest you earn. If you're eyeing an M1 High-Yield Savings Account, here's how the fees break down.
Other Account Fees - M1 High Yield Savings Account
| Fee | Amount |
| --- | --- |
| Monthly maintenance fee | $0 |
| Paper statement fee | $5 |
| In-network ATM fee | N/A |
| Replacement ATM card fee | N/A |
| Stop payment fee | $20 |
| Overdraft fee | $30, not to exceed $90/day |
| Return deposit fee | $30, not to exceed $90/day |
| Inactivity fee | N/A |
| Incoming wire transfer fee | $0 |
| Outgoing domestic wire transfer fee | $25 |
| Outgoing international wire transfer fee | $25 |
Savings accounts with no monthly maintenance fee are nice, since you're not paying a bank to let you keep your money there. But again, you do have to pay the M1 Plus monthly (or yearly) fee if you want to snag the highest APY possible. 
ATM Access
Being able to visit an ATM when you need cash in a pinch is a benefit that's rare among savings accounts. Some online banks do offer this option, but it's not the norm. 
M1 doesn't offer an ATM card or debit card with its high-yield savings account. You're limited to depositing or withdrawing money via ACH transfer. 
There are limits on how much you can transfer per day.
Plus Users: $50,000/day per user
Non-Plus Users: $10,000/day per user
You can also deposit money to your account through a wire transfer. There's no fee for incoming transfers to an M1 savings account. But you'll pay $25 for each outgoing transfer. 
Account Management/Features
M1 gives you a couple of ways to manage your savings account. You can log in to the M1 website or access your account with the M1 mobile app. 
In terms of "extras", there aren't a lot of them. M1 does, however, offer access to plenty of tools and resources related to investing. 
How important tools and other features are to you can depend on what you're using a savings account for. 
If you've got several short- and long-term goals you're working on, for example, you might appreciate access to things like savings calculators or the option to set up subaccounts. 
FDIC Insurance
M1 is not a bank so it's not insured by the FDIC. However, M1 High Yield Savings Accounts are FDIC-insured through its partner, B2 Bank. 
B2 Bank uses a deposit network that allows customers to hold more than $250,000 and have their funds insured up to $5 million. Standard FDIC insurance coverage tops out at $250,000 per depositor, per account ownership type, per financial institution. 
Is your money safe at M1? Yes, since you do still get the benefit of FDIC coverage for savings accounts. Keep in mind that the same protection does not extend to any investment accounts you hold at M1.