MySavingsDirect Savings Account 2023 Review
Find out whether the interest rates and fees of the MySavingsDirect savings account are better than what you'll find from other online savings accounts.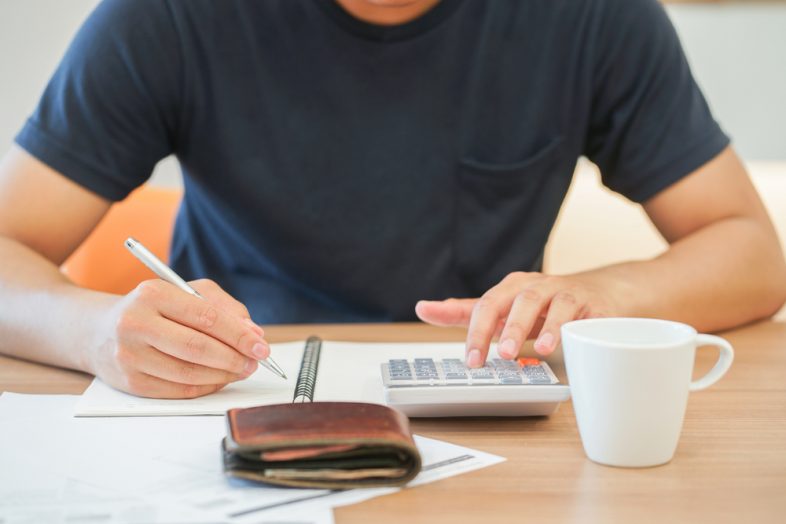 If you're interested in earning a better rate on your savings, an online bank may be your first choice.
Online banks lack branches but they typically make it easy to manage your savings online or through your mobile device.
But which online bank is the best place to keep your savings?
MySavingsDirect is an online banking division of New York City-based Emigrant Bank.
The bank offers two savings products: the MySavings Account and a My Term CD or certificate of deposit.
A CD may be a good choice if you have a long-term goal you're saving for. A savings account, on the other hand, gives you a little more flexibility for accessing your money when you need it.
The MySavingsDirect Savings Account is a high-yield savings account that you can link to your checking account at a different bank.
If you're interested in opening a new savings account online, in this review learn whether the MySavings Account is a good choice for growing your money.
Compare Savings Options
Be sure to check out more savings accounts worth considering:
APY is Strong, But Not the Highest Available
Between online banks and traditional banks, online banks are usually the winner when it comes to interest on savings.
Online banks tend to offer a better APY on savings because they have fewer costs to pass on to their customers.
Some online banks (and traditional banks) tier their rates on savings. That means to get the highest APY, you usually have to keep a larger amount in your savings.
MySavingsDirect gives all savers the same variable APY on their deposits. That's good if you've got a few hundred dollars to save, or several thousand.
The APY itself is much higher than what you'd find at a brick-and-mortar bank. As far as how it compares to other online banks, it's competitive.
There are, however, some online banks that offer an even better yield.
In fact, another division of Emigrant Bank -- Dollar Savings Direct -- offers a savings account with an APY that rates among the highest nationally.
You could also get a higher APY with a MySavingsDirect CD. You could potentially earn more interest on your savings but you'd be locking your money in over the long-term.
If you'd rather have you savings readily accessible, then we'd suggest focusing on the MySavings Account instead.
An Online Bank That Doesn't Overload Savers With Fees
One of the most frustrating things about saving is having some of your interest eaten up by fees. At traditional banks, for instance, it's not uncommon to have to pay a monthly maintenance fee for a savings account.
The bank may give you an option for avoiding the fee, like maintaining a certain minimum balance.
But, it's a lot easier when you don't have to worry about triggering a $5 or $10 fee each month.
If you'd like to avoid fees as much as possible, MySavingsDirect is a great choice. The MySavings Account has no:
Minimum balance fee
Monthly account fee
Service charges
Hidden penalties
Paper statement fees
The account isn't entirely fee-free; there are a few costs to keep in mind.
MySavingsDirect MySavings Account Fees
| Type | Fee |
| --- | --- |
| Monthly Maintenance Fee | $0 |
| Excess pre-authorized withdrawals, transfers or checks | $0 |
| Incoming wire transfer (domestic) | $0 |
| Outgoing wire transfer (domestic) | $30 |
| Balance confirmation letter/verification of deposit | $30 |
| Additional copies | $5 |
| Legal fee | $100 |
The upside is that these aren't fees you'd be charged everyday. In fact, unless you need to use any of these special services, you may never encounter them at all.
The end result is that with fewer fees, you get to keep more of the interest you earn on your savings each month.
What About Excess Withdrawal Fees?
Savings accounts are for saving. A checking account, on the other hand, is designed for paying bills, writing checks or using a debit card for purchases. Using a savings account like a checking account could get you into trouble.
That's because savings accounts are subject to federal Regulation D rules.
This rule says that you can't make more than six withdrawals from a savings account each month. If you do, two things can happen: the bank can charge you an excess withdrawal fee, and/or they can close your account or convert it to a checking account.
At some banks, the excess withdrawal fee is steep. There are banks that charge $10 or $15 for each withdrawal over six.
Even one of those fees could easily wipe out all the interest you've earned for the month, or even the year, depending on how much you have saved.
That's an expensive penalty and one that won't help you progress towards your savings goals.
Fortunately, MySavingsDirect doesn't tack on an excess withdrawal fee if you happen to go over the six withdrawal limit.
The bank can, however, close your account down if you get in the habit of making excess withdrawals.
Opening and Accessing Your MySavings Account
Having a branch you can stop into is a nice perk of banking with a traditional bank. Online banks don't give you that but that doesn't mean it's harder to manage your money.
When you open a MySavings Account, MySavingsDirect automatically links the checking account information you provide to your savings.
That makes it easy to make your first deposit into the account and set up additional deposits going forward. Remember, there's no minimum amount required to get your account started.
You also have the option to make your initial deposit by check if you'd prefer.
This is the only time you'd be able to make a check deposit, though. After that, you're limited to making ACH transfers between your checking and savings accounts.
Once your account's been open for 60 days, you can link another checking account to your savings. Any ACH transfers typically take between two and four days to complete.
No ATM card access available
One question you might have is, does this account come with an ATM card? Unfortunately, the answer is no.
That means if you need to withdraw cash from savings, you'd have to first transfer it to a checking account. The same goes for depositing cash.
You'd have to put it in your outside checking account first, then use an ACH transfer to move it to your savings.
That could be a con if you routinely deposit cash into savings. Some online banks offer an ATM card and have a broad ATM network.
All statements for your MySavings Account are electronic; there are no paper statements to keep up with.
Your statements are maintained online for 24 months if you ever need to view or print them.
No mobile banking apps
One of the major shortcomings of the MySavingsDirect savings account is the lack of mobile banking apps.
With many consumers using their smartphones and mobile devices to manage their finances, it can be an inconvenience for them when they can't access their accounts through mobile banking.
How to Compare and Choose Online Savings Accounts
MySavingsDirect is just one online savings account option. With so many online savings accounts to choose from, deciding which one is right for you can be a little overwhelming.
Knowing what to look for as you compare savings accounts can help.
Start with the rates
The first thing to look at with an online savings account is the APY. After all, your goal with saving should be to get a great rate.
Consider whether the bank's rates are tiered, or whether you get the same APY regardless of balance.
If there's an introductory promotional APY, find out what the regular APY reverts to. Use the bank's APY calculator if there is one to see how much interest you could earn each year, based on what you save.
Move on to the fees
After the APY, your focus should be on the fees the bank charges. With an online bank, these are likely to be low but you should still review the fee structure carefully.
Specifically, see if there's a monthly maintenance or minimum balance fee and a fee for excess withdrawals. Also look for smaller fees, like paper statement fees since every nickel and dime can add up.
Look at the convenience factor
Getting a great rate or paying no fees on your savings is good but not if you can't get to your money when you need to.
Look at your options for making deposits and withdrawals from your account.
Does the account offer an ATM card? How many ATMs does the bank have in its network?
Is there a limit on how much you can transfer in or out of your account via ACH each day or month?
What's the bank's online banking or mobile banking system like?
These questions can help you decide which online bank offers the kind of access you're looking for.
Final Verdict: Is MySavingsDirect a Good Place for Your Savings?
The MySavings Account's best features are the APY savers enjoy and the lack of fees.
The biggest downsides may be that the APY isn't as high as what some online banks offer, and you don't get an ATM card for the account.
The MySavings Account makes growing your money simple but it's worth it to check out what other online banks bring to the table.
This is especially the case if you're seeking more convenient ways to access