Empower Cash Account 2023 Review
Learn everything about the Empower Cash Account, including its interest rate, fees, and FDIC insurance. Compare it to the top online savings accounts.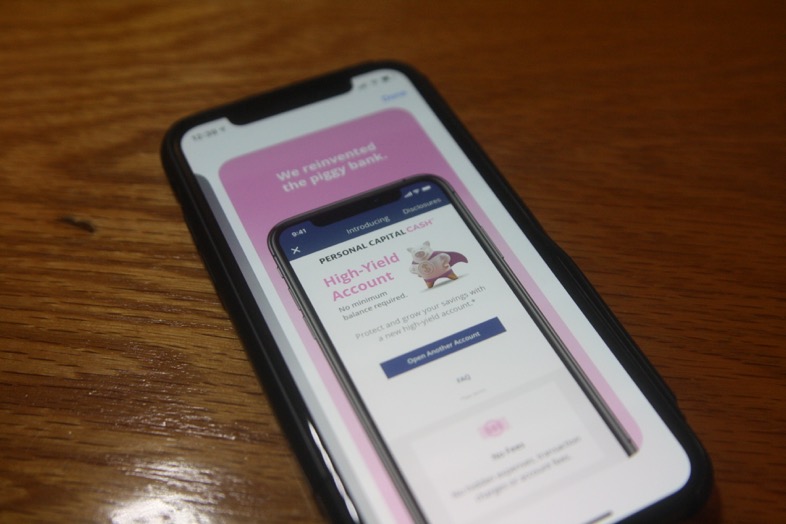 Your search for a new savings accounts may yield a long list of options.
One of them is the Empower Cash account.
If you didn't already know, Empower is the company behind one of the very popular personal finance management tools available.
The company partnered with various banks to offer a savings alternative -- and it's very attractive when you look at the interest rate.
Even better:
The account has no fees.
Like many accounts out there, the Empower Cash account has other perks in addition to some shortcomings.
If you're looking for a new way to manage your cash, find out whether this account is the right alternative to a typical savings account. You can also check out our list of Best Savings Account Rates found here.
Empower Cash Account Pros & Cons
Compare Savings Options
Be sure to check out more savings accounts worth considering:
A Strong Savings Rate
Look:
When shopping for a savings account, interest plays a big (if not the biggest) role in your decision.
And like many people, you want to earn the highest rate possible.
For that matter, the Empower Cash account is an excellent choice if you're on the hunt for a higher yield.
Unfortunately, regular savings accounts don't pay much in the way of interest.
Luckily:
This account earns 23x the national average of a typical savings account -- highly competitive with the top savings rates available.
What does that mean for you?
Simply put, you're able to grow your savings at a record rate and hit your savings goals soon.
Interest on a Empower Cash account accrues daily and is paid monthly.
Higher FDIC Insurance
Similar to other bank accounts, funds deposited into your Empower Cash program are FDIC-insured.
However, the amount of protection you receive with Empower is much higher than what you'll receive elsewhere.
In most cases, bank accounts are FDIC-insured up to $250,000 per account ownership type. This is adequate protection for some accountholders.
For those with higher balances, the more protection they can receive the better.
If you open a Empower Cash account, you'll receive FDIC insurance up to $1,250,000.
Partnership with multiple banks
How can Empower afford to provide so much protection?
Basically, when you sign up, the money deposited into your account is swept to one or more program banks. One such institution is UMB Bank.
Each account you have at a program bank receives the same amount of insurance.
So let's say you have funds deposited with Empower, and with two other program banks. In this scenario, you'll receive FDIC protection up to $750,000.
With this type of assurance, you can rest easy knowing that your cash is always safe.
No Fees
The best part of the Empower Cash account:
There are no fees at all.
Savings account fees are typical, with many banks charging customers on a monthly basis.
This is how many banks make money. But to be fair, some banks also offer ways to avoid this fee.
The good and bad
You're not paying any fees because many standard services on a savings account are not available.
For example, you cannot withdraw money through an ATM. You cannot perform a wire transfer.
Even with excess withdrawals, you might be able to make more than the standard six withdrawals per month but there will be strings attached.
Make excess withdrawals on a regular basis and Empower may just close your account.
Earn With No Minimum Balance Requirement
As you shop around and compare different saving solutions, you might come across other banks that offer higher rates.
But with a little more research, you may also discover that these institutions have tiered interest rates. In other words, your interest rate increases as your balance increases.
Some banks even require accountholders to maintain a minimum balance before they're eligible to earn a higher rate.
This is not how Empower works.
This program also doesn't impose a minimum opening balance requirement. You're eligible for an account whether you're starting with $1, $25, $100, or $1,000.
Not only are you eligible to open an account, you're eligible to take advantage of a higher yield.
But while there's no minimum account balance requirement, you must be a U.S. citizen or a legal resident to open an account, and at least 18 years old.
Ways to Manage Your Account
After signing up, you're able to access your Empower Cash account through your dashboard.
To make it easier for you, you can access this dashboard from the financial service's website.
Or if you're managing your money on the go, download Empower's mobile app.
Both options put your account information at your fingertips 24 hours a day, seven days a week.
From your dashboard, you have the ability to deposit money into your account, as well as schedule ACH transfers to and from your account.
As a bonus, Empower doesn't limit the number of deposits or outgoing transfers you make with the program. This is different from a traditional savings account.
Many savings accounts only allow six outgoing transfers per statement cycle.
Keep in mind:
The maximum deposit limit is $250,000 per transaction. You're also subject to a $100,000 daily withdrawal limit.
Money Management Tools
A Empower Cash management account isn't the only solution available to you. Empower offers a multitude of other tools to help you manage your money.
This includes features that allow you to consolidate your entire financial life into one place.
From your dashboard, you're able to see all of your account, and then track your money in real-time.
Downloading the app also lets you access a budget and cash flow planner.
Use the retirement planner tool to ensure you're on the right track toward reaching your retirement goals.
Do you need 401(k) advice?
Guidance on saving for college?
Estate planning recommendations?
Or maybe general information on diversifying your portfoilo?
Empower has financial advisors to help you come up with a long-term financial strategy.
Compared to Other Savings Accounts
The Empower Cash account is a unique savings solution.
And yes, the program can strengthen your savings and improve your financial life. But how does it compare to a traditional savings?
A higher interest rate certainly makes this program attractive, as it can put your savings goals within reach. Yet, there are a few things to consider before opening this account.
Debit card
First, think about how you like to bank. It also helps to come up with a list of bank features that are important to you.
For example, you might prefer having a debit card that allows quick access to your money from a local ATM.
This is a convenient, must-have feature for many accountholders. But unfortunately, the Empower Cash account doesn't offer a debit card.
Bill payments
Also, you may prefer bill pay options.
The ability to set up bill pay makes it easier to manage your monthly expenses. And a regular savings or checking account allows you to put your bills on autopay. This way, you avoid forgetting about due dates and you're less likely to deal with late fees.
Empower doesn't offer bill pay at this time, either.
But while this program lacks some basic features like a debit card and bill pay, the company hopes to offer these tools soon, according to its website.
No physical presence
You should also consider whether you're okay with an online cash management program.
There isn't a physical branch to visit, so you're not able to speak face-to-face with a banker or advisor in the event of problems.
Final Verdict
The Empower Cash account is worth consideration if you're comfortable with a modern approach to saving money.
Not only can you earn a higher interest rate, you can take advantage of digital tools designed to take the stress out of managing your savings and other investments.
This is a great account if you don't like fees or minimum account requirements.
And it's one of the best programs if you maintain a high savings balance and you need as much protection as possible.
On the other hand:
This isn't your everyday savings account. You won't be able to take advantage of basic account features like the ability to use a debit card and bill pay.
If these tools are important to you, you might be happier with an online high-yield savings account.