Sallie Mae Bank Savings Account 2023 Review
Find out if the Sallie Mae Bank High-Yield Savings Account has high interest rates and low fees compared to the best online savings accounts.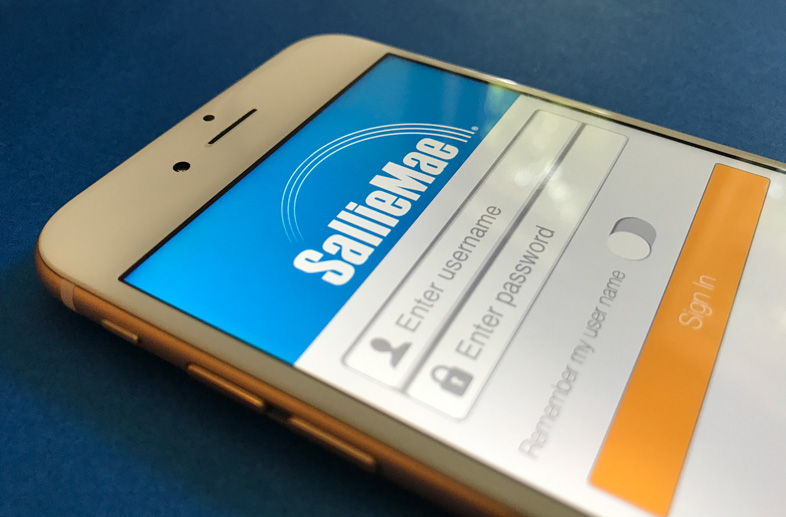 Compare Savings Options
Be sure to check out more savings accounts worth considering:
Sallie Mae Bank offers a savings rate that is significantly better than a big-bank savings accounts. Compared to the top online savings accounts, it manages to hold its own fairly well.
However, it doesn't quite offer the market-leading rate.
Tip: Run the numbers through the APY calculator tool to see how quickly your savings could grow.
Savings Account Perk: No Monthly Maintenance Fee
Paying excessive fees for a savings account doesn't make sense. After all, you're trying to add to your savings, not take away from it.
Fortunately, the Sallie Mae Bank High-Yield Savings Account keeps the fees to a minimum.
There's no minimum balance fee and no monthly maintenance fee. Again, that's similar to what other online banks charge.
At a brick-and-mortar bank, you might have to jump through hoops to avoid a monthly maintenance or minimum balance fee.
Some banks, for example, require you to keep hundreds of dollars in your savings account or schedule recurring transfers between a checking and savings account each month to avoid the fee.
With Sallie Mae, you don't have any of those headaches.
What About Other Account Fees?
While the Sallie Mae Bank High-Yield Savings Account doesn't charge any type of monthly fee, there are some other fees to be aware of. The first is the excess withdrawal fee.
Sallie Mae Bank Savings Account Fees
| Type | Fee |
| --- | --- |
| Monthly Maintenance Fee | $0 |
| Returned Deposit Fee | $5 |
| Wire transfers | $20 |
| Excess withdrawal fee | $10 |
Per federal Regulation D, you're limited to making six withdrawals or transfers from your savings account each month.
If you exceed that limit, Sallie Mae will charge you a $10 excess withdrawal fee. If excess withdrawals become a habit, the fees could easily outweigh the interest earned on your savings.
There's also a $5 returned deposit fee for any deposits that are returned, including checks or electronic transfers. This fee applies to deposits returned due to insufficient funds.
Managing Your Account With Sallie Mae Mobile Banking Access
Sallie Mae's mobile banking app and mobile text banking services make it easier to keep track of your account. Some of the things you can do through mobile banking include:
Checking your balance
Transferring funds between your savings account and your Sallie Mae checking account
Setting up mobile banking text alerts
Mobile text banking functions, including checking your balance, reviewing transactions and transferring funds
Scheduling electronic transfers between linked external accounts
Depositing checks via e-deposit
There's no fee to use either the mobile banking app or mobile text banking. Your wireless carrier may apply data charges for texts, however.
Sallie Mae does set certain limits on mobile check deposits. For example, you can't deposit:
Money orders
Third-party checks
Foreign checks
Starter checks
Checks with obvious alterations to any of the fields on the front of the check
Checks previously converted to a substitute check
Checks that are remotely created
Checks not payable in U.S. currency
Traveler's checks
Money checks
Checks dated more than six months prior to the date of deposit
Checks which you know or suspect are fraudulent
There are also limits on how much you can deposit through e-deposit at one my time.
The total daily deposit limit is capped at $5,000 and you can make up to five deposits per day. On a monthly basis, you're limited to $20,000 in e-deposits and 10 deposits total.
Grading Sallie Mae's High-Yield Savings Account Against the Competition
Shopping around for a high-yield savings account is a smart move if you're looking for the best combination of low fees and a high APY.
Ally Online Savings Account
Ally Bank's online savings account offers a higher rate than Sallie Mae Bank.
There are no monthly maintenance fees and no minimum balance requirements. There are some other account fees to be aware of, including a $10 excess withdrawal fee.
You get online and mobile account access so you can easily manage your account on the go. Note that Ally doesn't offer an ATM card for its online savings account.
Goldman Sachs Bank USA Online Savings Account
The online savings account from Goldman Sachs Bank USA offers a market-leading savings rate without any monthly fees or minimum balance requirement. However, the bank doesn't yet offer mobile banking apps.
Capital One 360 Performance Savings Account
Capital One 360 offers yet another way to save with no monthly maintenance fee or minimum balance fee.
Of the three additional banks included here, Capital One 360's Savings Account has a lower APY but it's still well above what a brick-and-mortar bank might offer.
One plus of this account is the ability to set up an automatic savings plan. Using this plan, you can schedule automatic transfers from your checking account to your savings on a regular basis.
Should You Bank on Sallie Mae's High-Yield Savings Account?
There are some positives associated with Sallie Mae's High-Yield Savings Account. You're getting a generous APY on your savings and not having to pay monthly maintenance or minimum balance fees means your money grows faster.
Being able to bank online and make mobile check deposits can also save you time since you don't have to hit the teller window to add money to your account.
On the other hand, this account may not be the best choice if you're hoping to snag the highest APY possible.
If that's the case, the other online banks offer more interest. You may also want to look elsewhere if you'd prefer to have an ATM card for your account, just in case emergency strikes and you need to make a withdrawal quickly.
Bottom line, the Sallie Mae Bank High-Yield Savings Account could be the right move if you've already got a Sallie Mae checking account or you borrowed from Sallie Mae to pay your way through college.
That could be appealing if you're looking to do all of your banking in one place.